The young Wizkid Jr. who goes by the name Zion had gotten a convertible kids stroller from UK based car company, Bentley. Zion was gifted a Bentley Trike by the company according to a post by his mother, Jada P, who happens to be Wizkid's 3rd baby mama.
The gift is a convertible air wheel tricycle which was designed by Bentley Trike in collaboration with Bentley Motors Company for Kids. Zion happened to be one of the lucky kids that received the bike (convertible stroller) as a gift from the company.
Jada P took to her Instagram page to share adorable photos of Zion and the convertible stroller. In the photos Zion is spotted having the time of his life as he poses for the camera.
As caption to the post, Jada P wrote:
"Shout out to @bentleytrike for sending Zion this amazing Bike BBENTLEY75 for your discount code"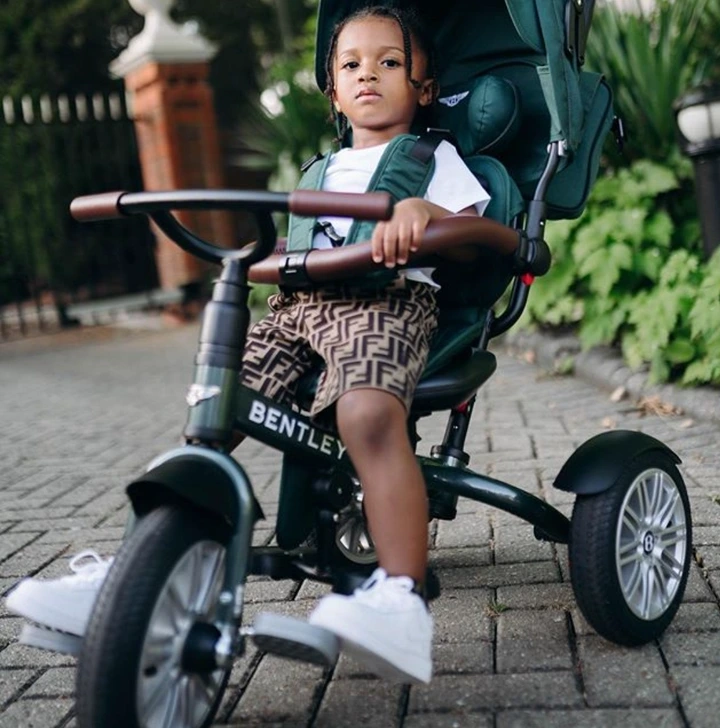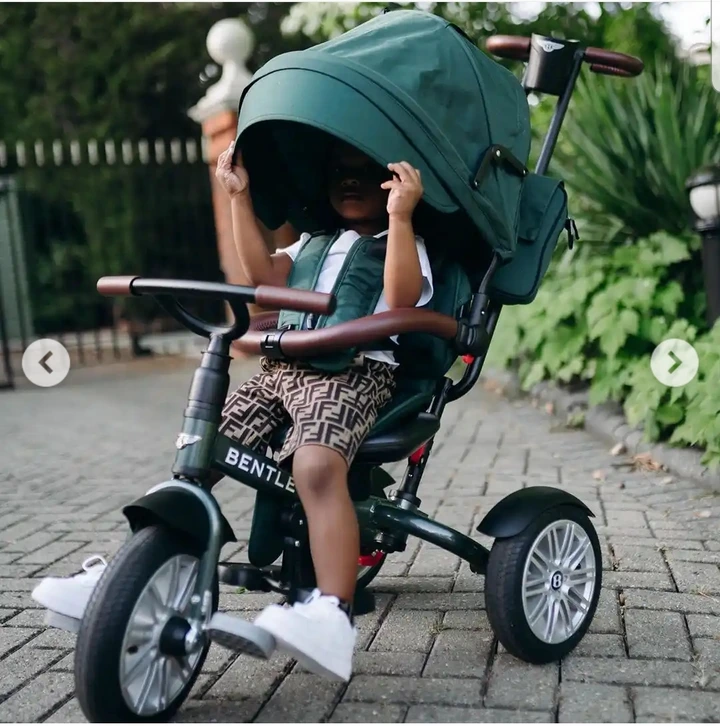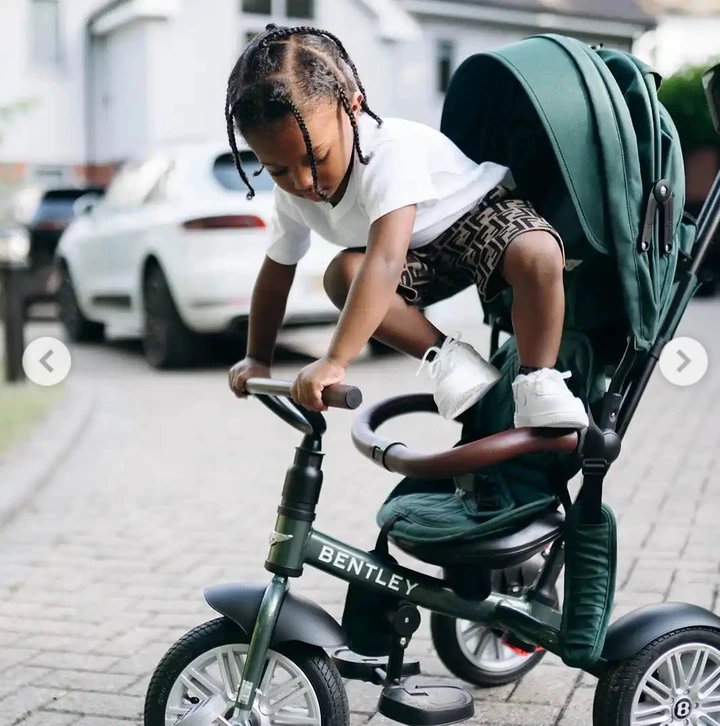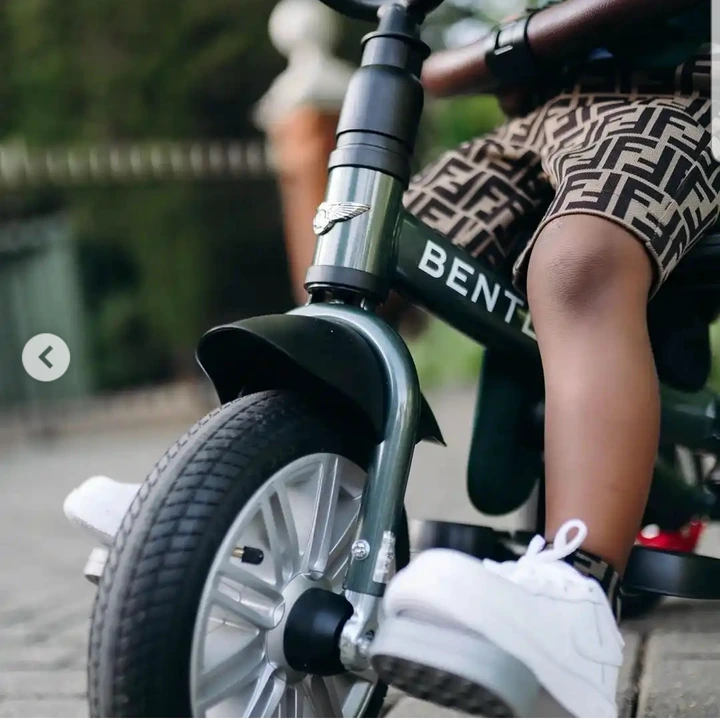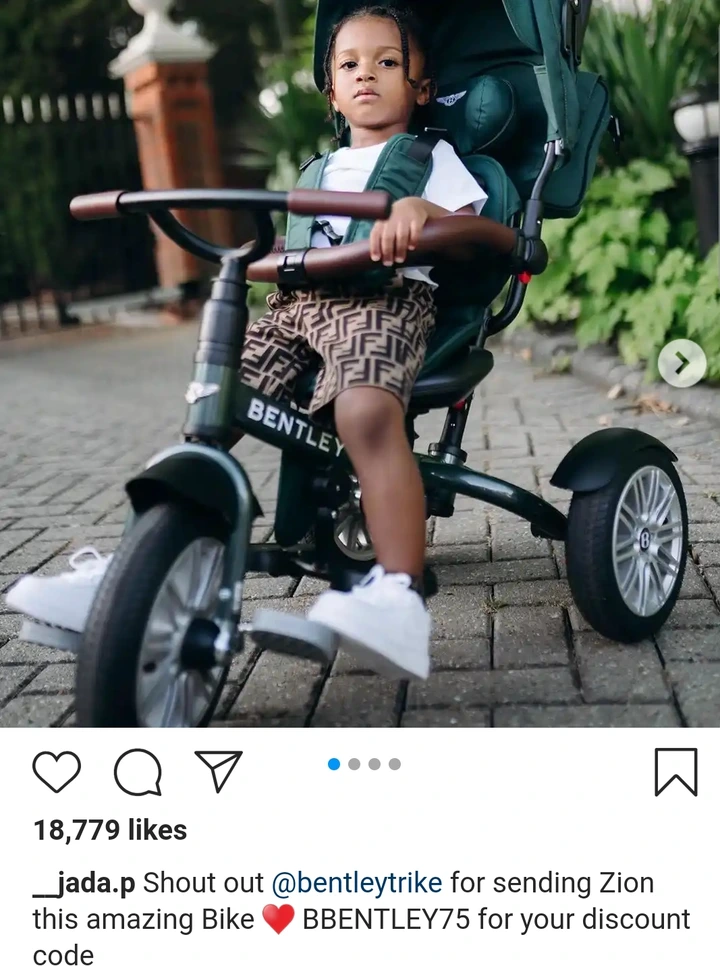 The photos sparked several reactions among fans. Some of these reactions are as thus;