While others are  Sympathizing With Omah Lay, See What This Man Posted About Him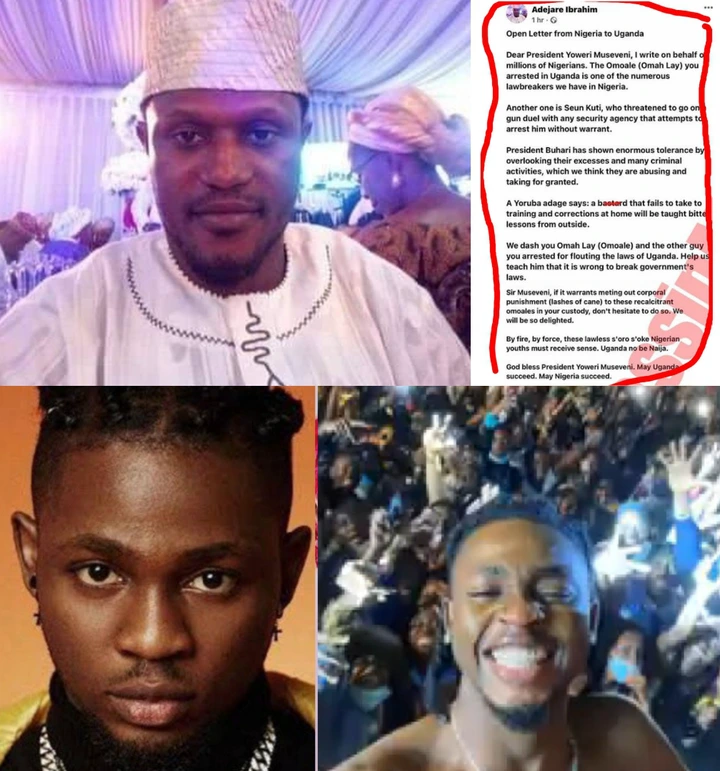 A Nigerian Man Sent An Open Letter To Ugandan President Requesting That Omah Lay Should be Punished For what he did in uganda.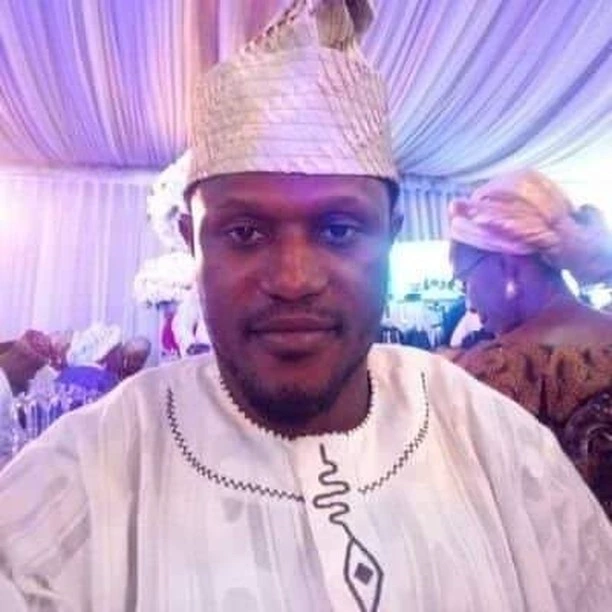 A Man Who was identified as Adejare Ibrahim made a Post about the Current Situation of the Omah Lay, The Nigerian Singer who was Arrested By Ugandan Police for Disobeying The Law During his Concert.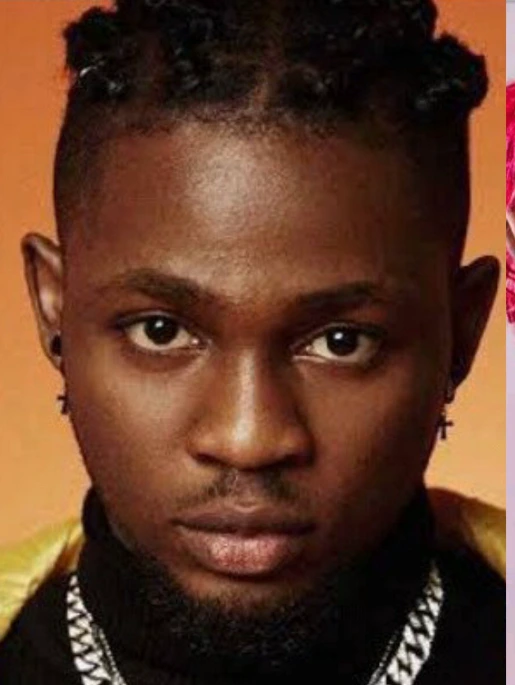 Uganda is one of the African Countries that are still Respecting the law Guiding the Covid-19 Protocols, They Still Observe Social Distance and also wearing face Mask where ever you go.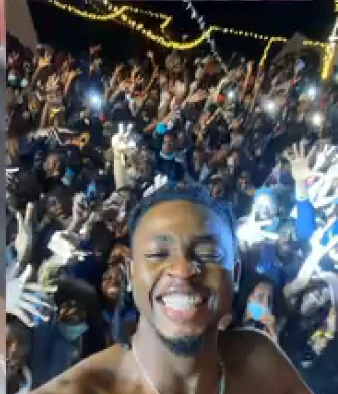 In his post, Ibrahim Requested that the Ugandan Government should Punish The Nigeria Singer because he a law Breaker.
Checkout the Screenshot of his post On Social Media below.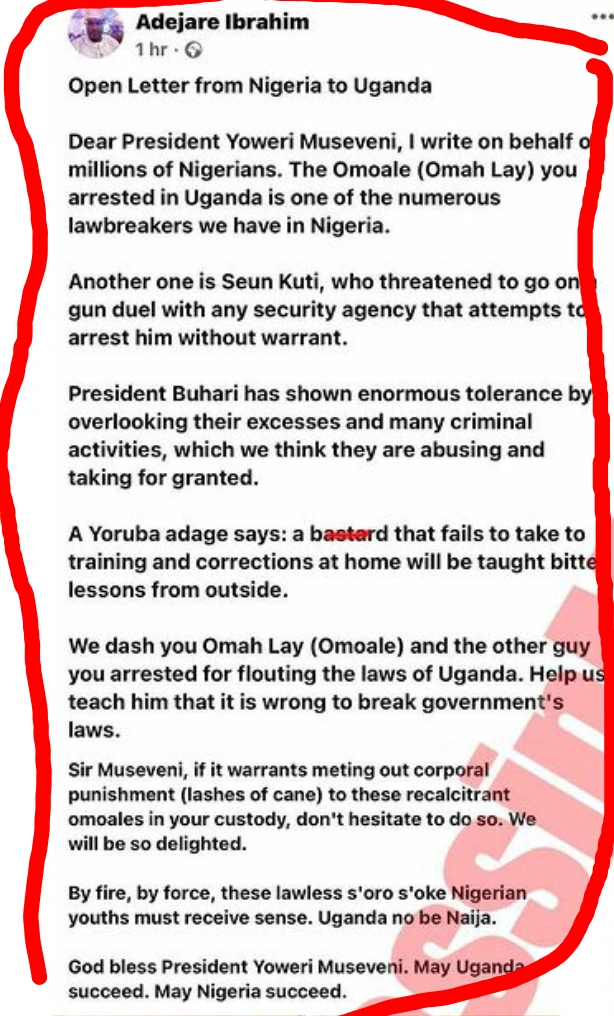 Nigerians Are really Angry with what happened to a Popular Nigerian Singer, Omah lay in uganda recently.
What this man posted even made them more angry, While people are sympathizing with Omah Lay, this man wants him to be Punished.
Checkout how people Reacted to his post on Instagram below.