"This Is Not My Baby"-Regina Daniels voice out
There have been some pictures of Regina Daniels baby that has been circulating the internet.The pictures were first posted on her fan page and it has gone viral since then.
People thought it was her child but she has told her fans through her Instagram page that that isn't the picture of her child.
People have been congratulating her after seeing the pictures and when this got to her,she immediately said it wasn't her baby through a post today
Here is the picture that went viral
Here is the post she made to address the issue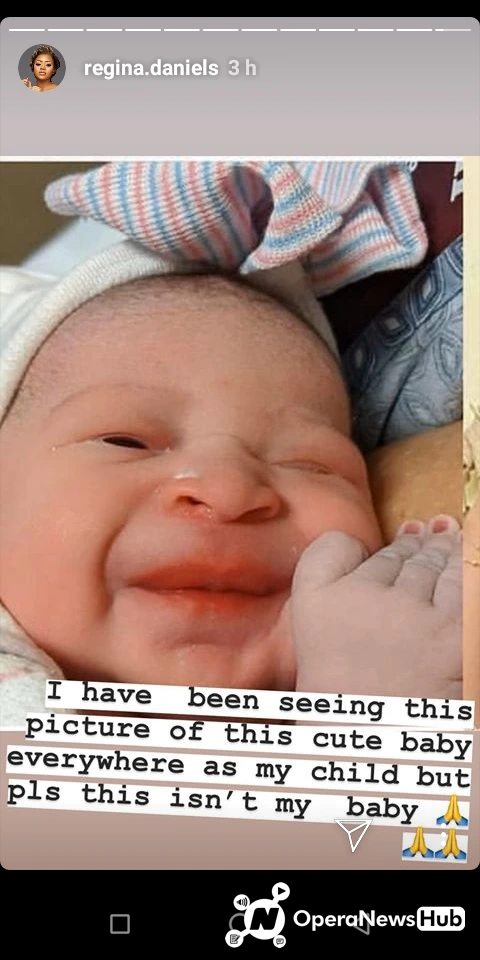 She posted this through her Instagram status update,she wrote
"I have been seeing this picture of this cute baby everywhere as my child but please,this isn't my baby"
The Nollywood actress and billionaire wife, Regina Daniels stated that she was seeing the pictures everywhere as her child,and she added that it wasn't hers.
If you could recall that she welcomed her child two days ago and since then,the pictures have been making rounds on social media.
Nigerians have been reacting to the news,check out some of their reactions