Recall that recently a popular hotel, by the name 'Oriental Hotel' came under attack from suspected Hoodlums under the guise of End SARS protesters. As it was believed that the Hotel was owned by popular politician and former Governor of Lagos State, Bola Ahmed Tinubu.
However as a result of the recent attacks on their Building structure, it seems that the management of the Luxury Hotel placed a banner on its edifice to make certain Clarification that it would like the public to be aware of.
Have a look for yourself-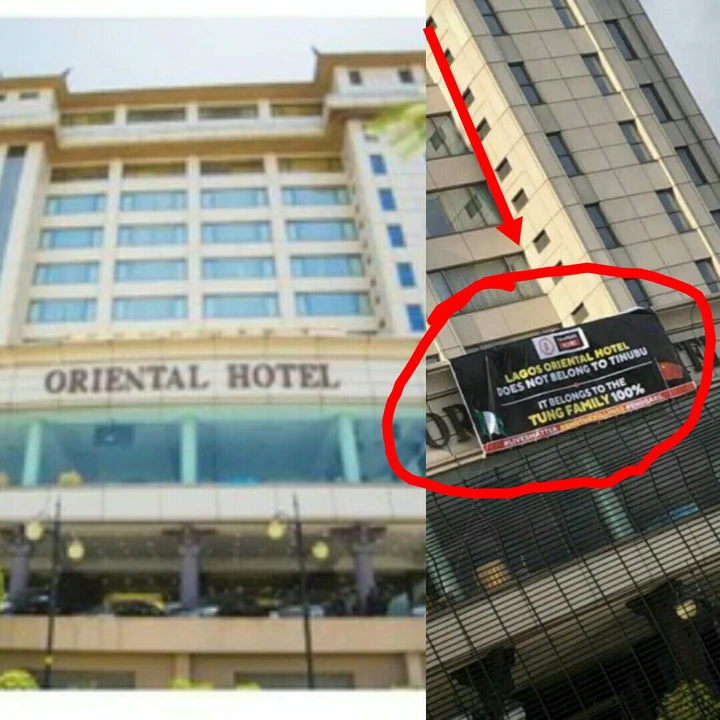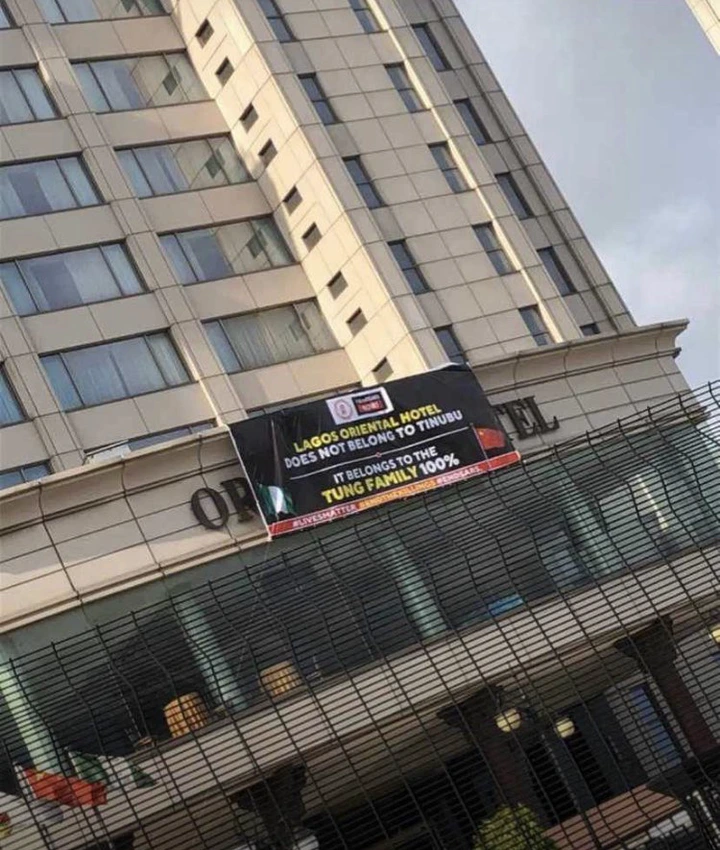 Inscribed – LAGOS ORIENTAL HOTEL DOES NOT BELONG TO TINUBU IT BELONGS TO THE TUNG FAMILY HUNDRED PERCENT.
since photos surfaced online a lot of people have taken to popular Nigerian forum to share their thoughts regarding the issue.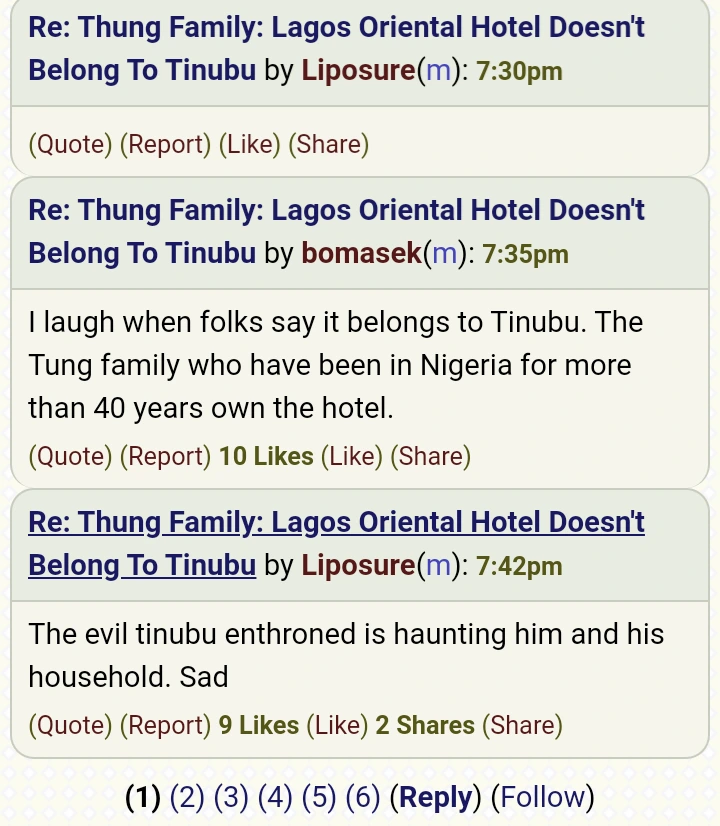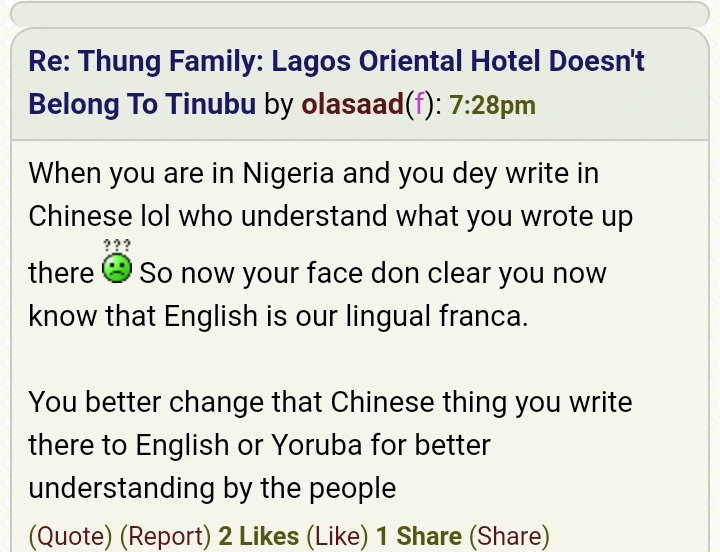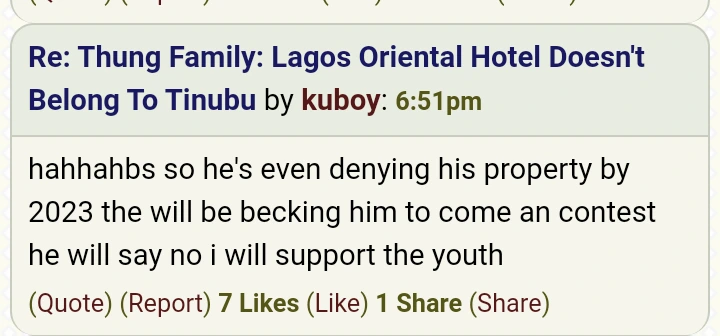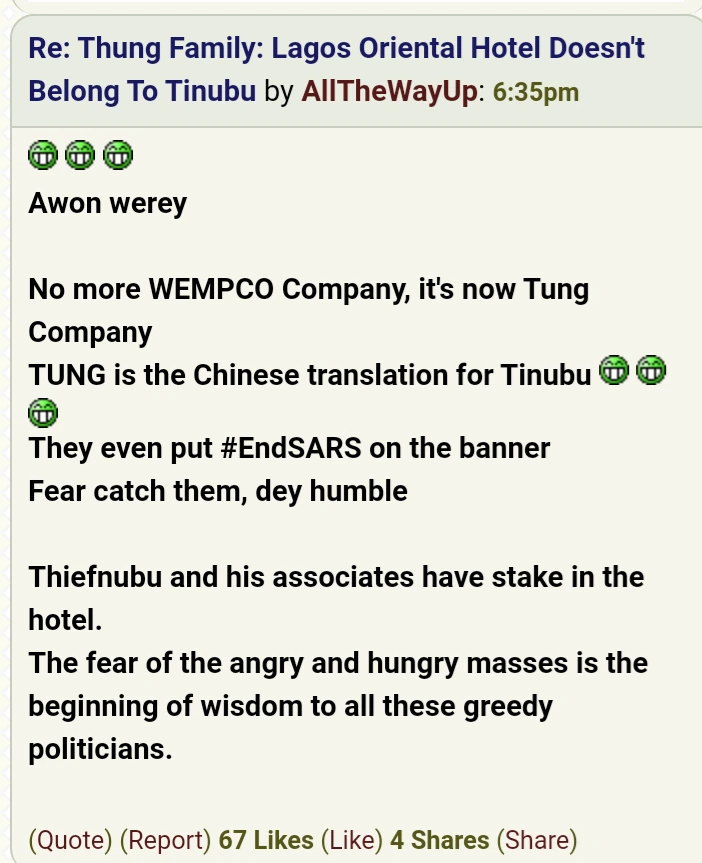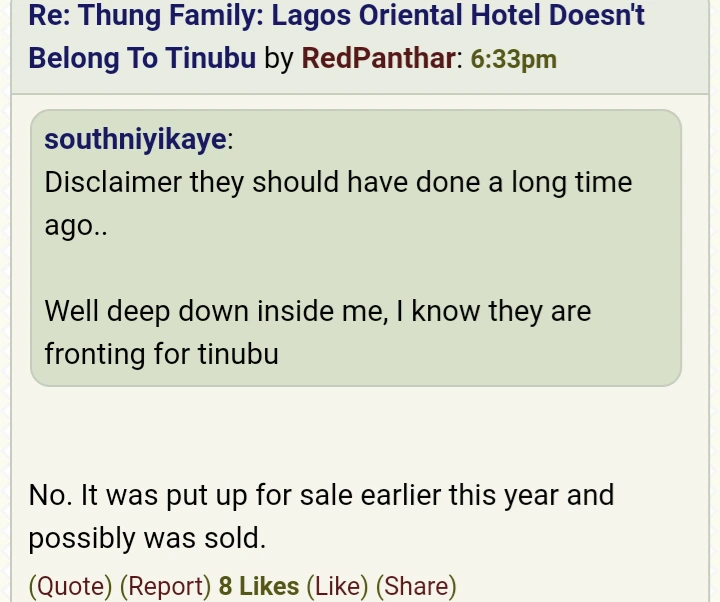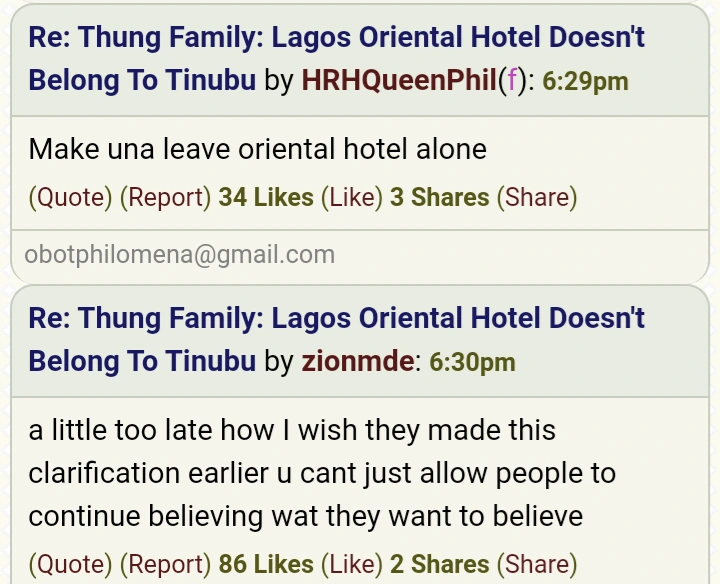 It is possible that the luxury hotel is setting the Record straight in other to avoid attacks like the recent one that befell it because a lot of people believe that the structure belonged to Bola Ahmed Tinubu.