"The president should talk, the president should address us, now una don hear am"- Sen. Shehu Sani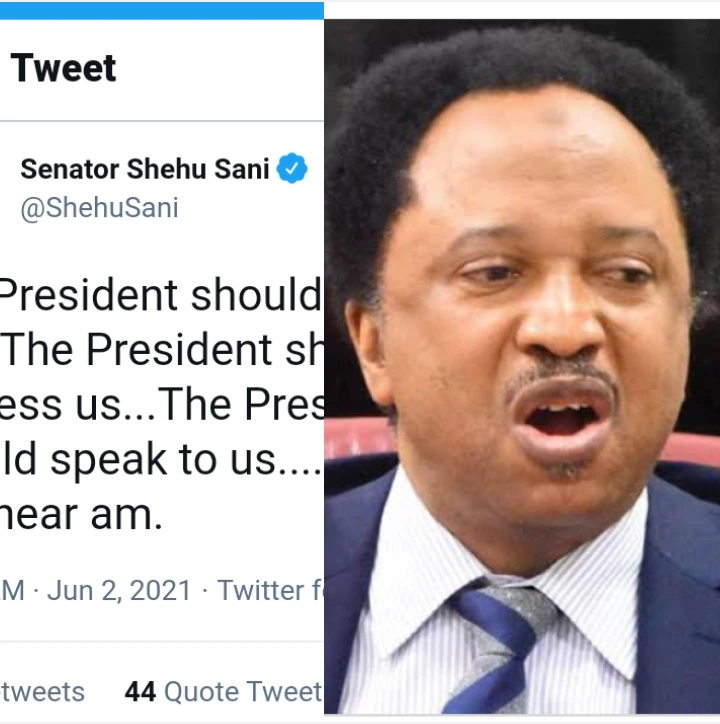 The country has actually being experiencing a serious turbulence in last couple of days following series of attacks in the Eastern part of the country, where the IPOB and the ESN has been raging. This happening has caused a lot action and reactions over the internet and even in the state; the Government of Imo State a couple of days ago declared a total lock down due to the serious security threat to the lives and properties of the state.
Owing to this happening and coupled with insecurity reports from other states of the federation, there has been agitation for the presidency to act or say something at least and hours ago, the presidency spoke via a tweet and a video which which is actually going viral.
However, what the people expected is not what the presidency said as seen from the reactions from many citizens on the social media and outside. To lay hands on one is that of Senator Shehu Sani who took to his official twitter handle calling on all those who have been demanding that the presidency should speak and now it has spoken but not to their taste. He twitted thus…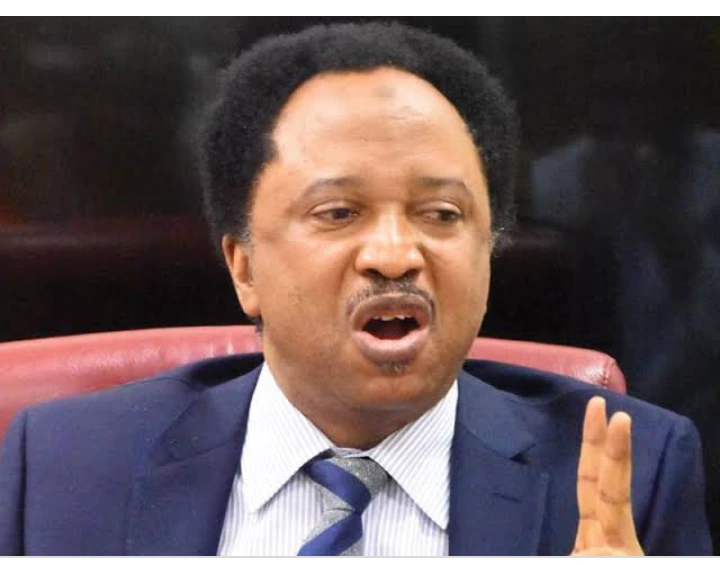 "The president should talk to us… The President should address us… The President should speak to us… Now una don hear am"
This gathered or rather generated a lot of reactions and uproar from many people and it will be my pleasure to share the screenshots with you.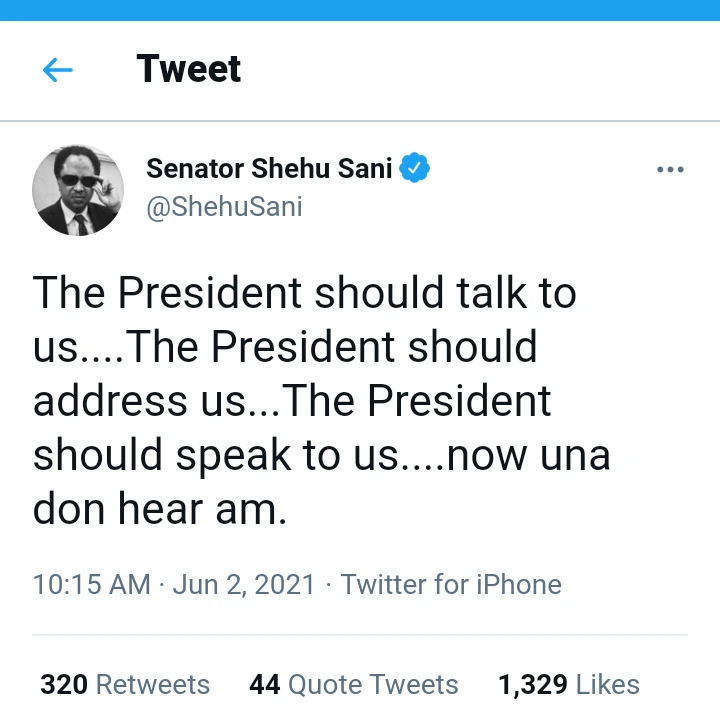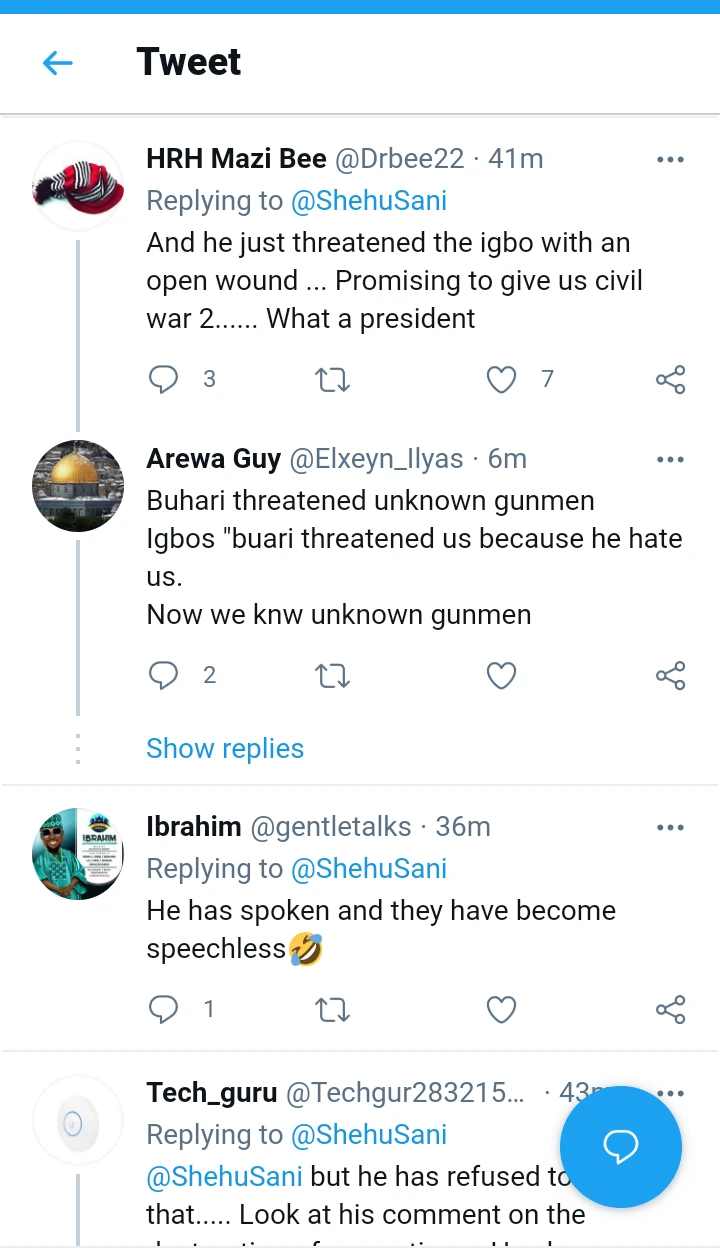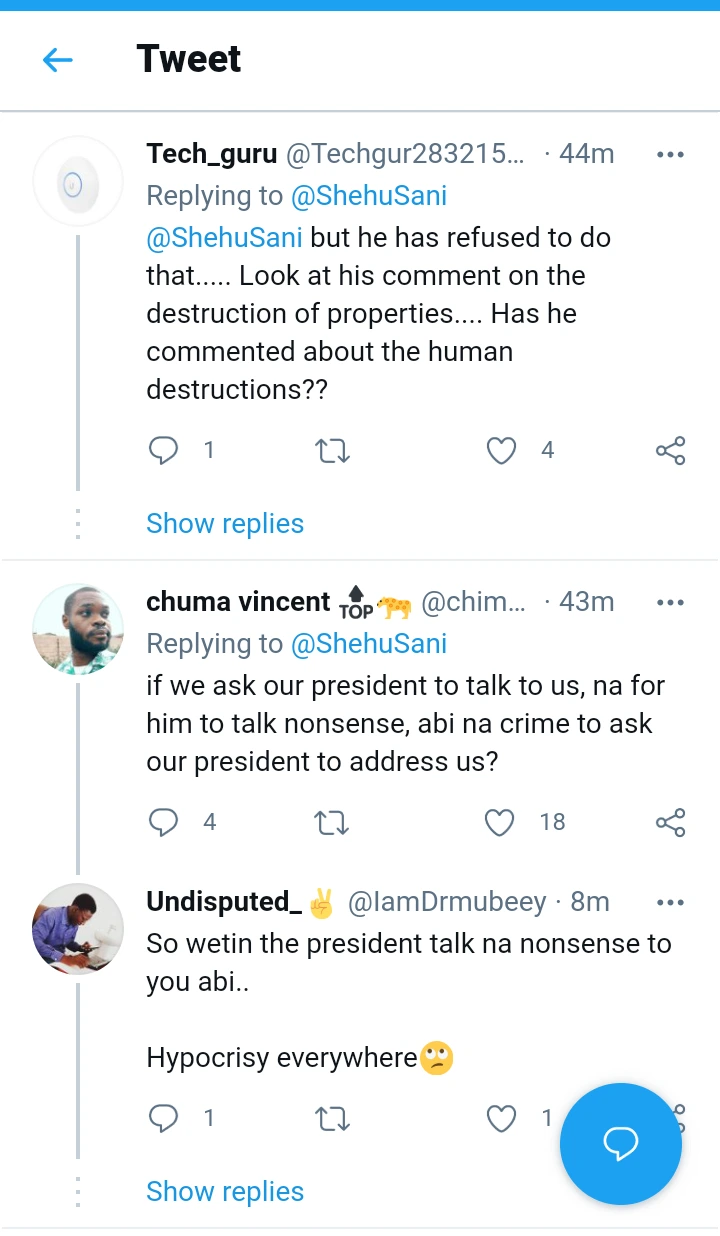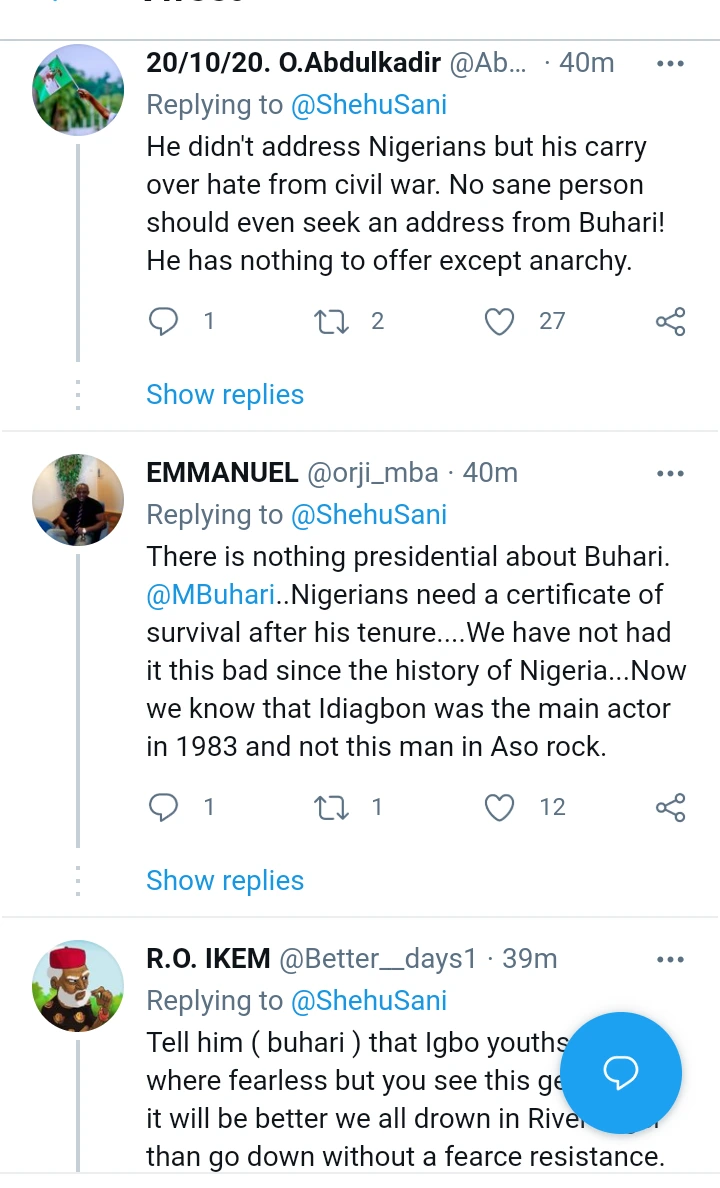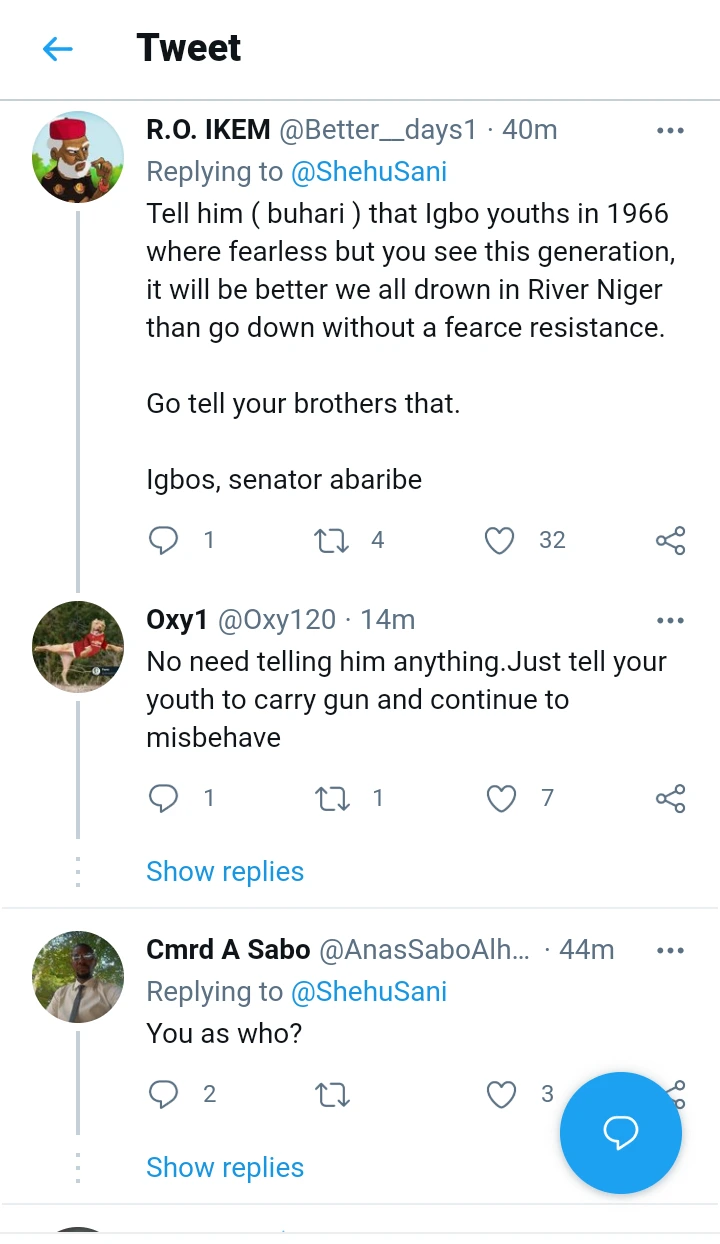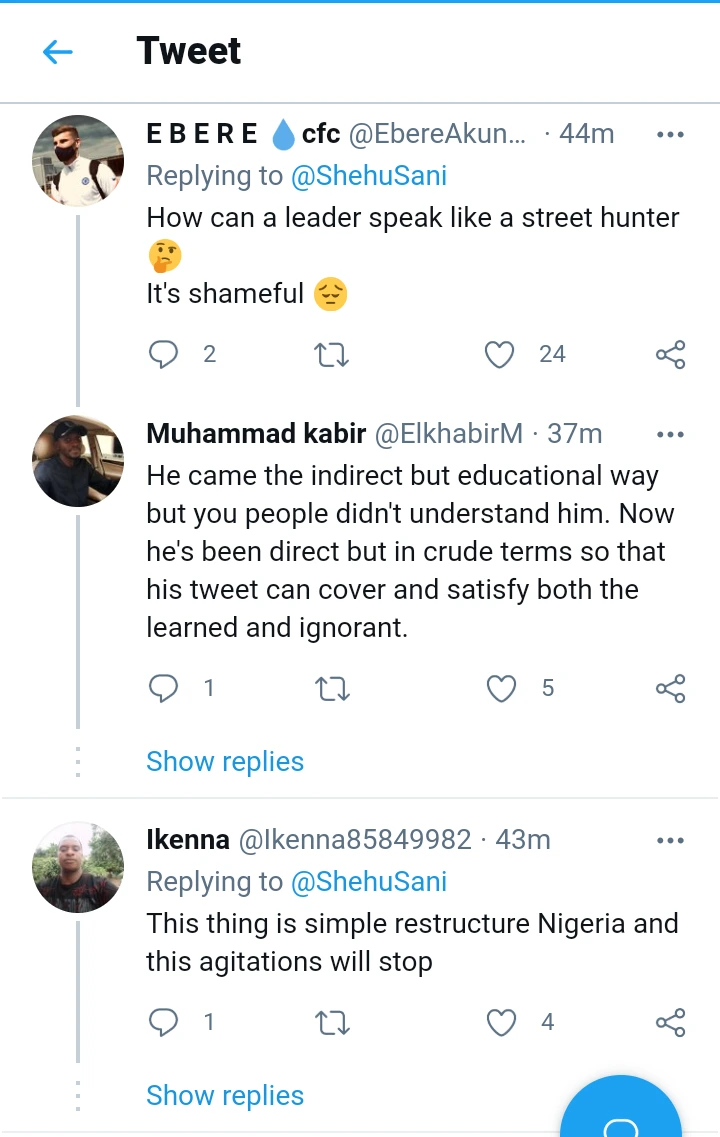 This was actually what the presidency tweeted…
"Many of those misbehaving today are too young to be aware of the destruction and loss of lives occur3d during the Nigerian Civil War"
"Those of us in the fields for 30 months who went through the war will treat them in the language they understand" it concluded.