Terrible Accident happened As Train Runs Into A Bus At Oshodi Area In Lagos (Photos)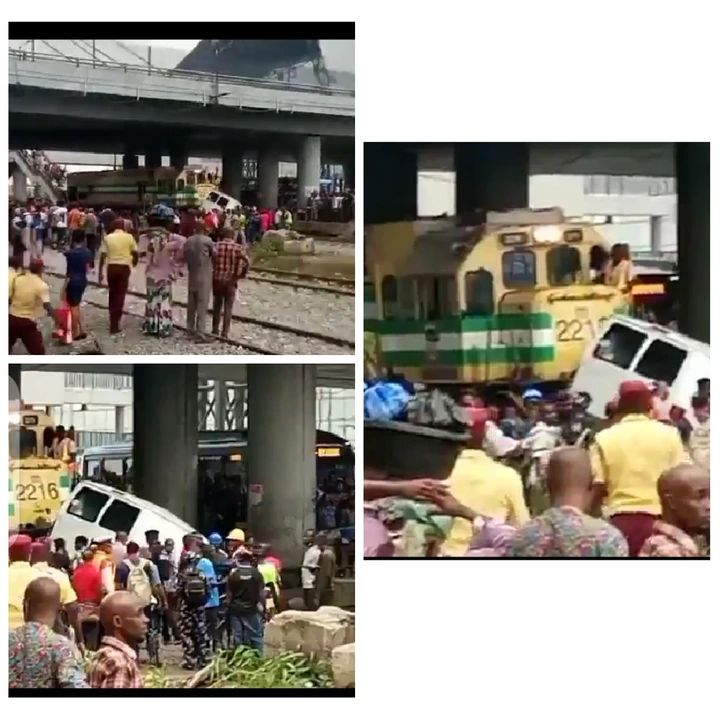 What a way to start a day in a new week as the people of Lagos state get to experience more accidents and it is more upsetting to know that it's not just about cars now but other forms of transportations.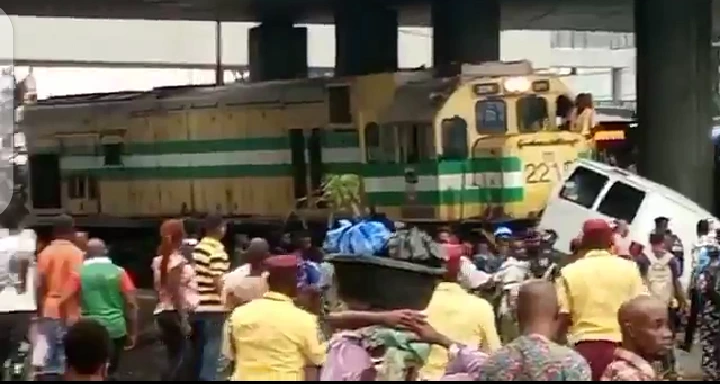 According to LASTMA this morning, an accident has just occurred where a train ran into a bus at Oshodi area of Lagos state. This happened at Arena as a Volkswagen bus gets stuck on the train lines and was pushed by a train which was already on speed from the Arena Junction, down to Under bridge of Oshodi.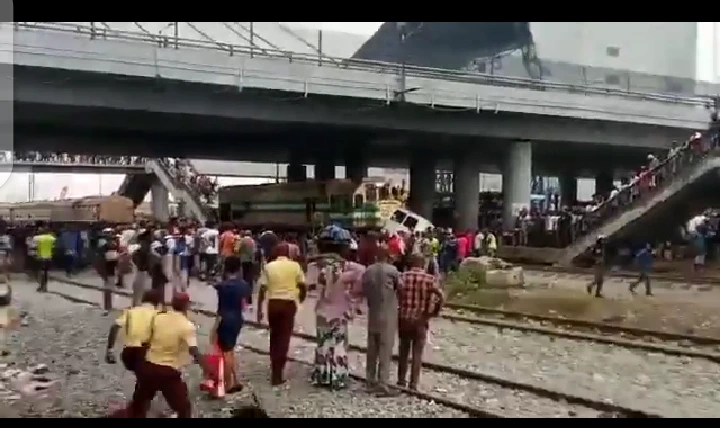 This has left a lot of people in shock as they gather to watch how it all happened. The necessary agencies have been informed and have been made to get the problem solved. Their men are on ground and working as at the time of this report and hope to be cleared soon.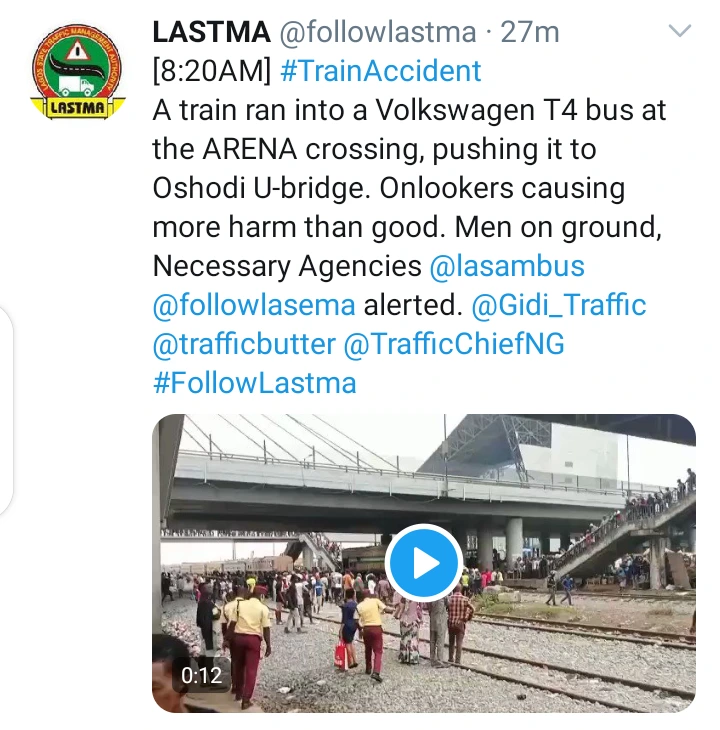 There's more to life than rushing and risking ones life for nothing. A little more patience goes a long way to avoid terrible things as this. Let's do more to be safe out there this new week and live even while at it.
However, here are some reactions from Nigerians on Twitter to this occurrence: