In Nigeria's entertainment industry and some parts of the world, Small Doctor is a respected figure and a well known personality. This is due to the measures and talent he's displayed in his music career.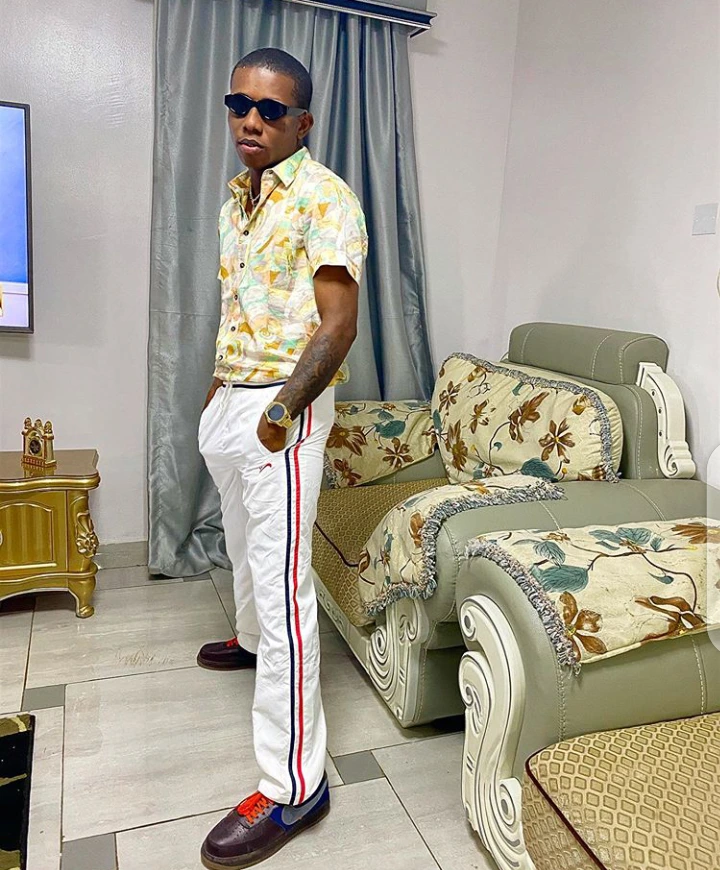 This article would be focusing on one of the recent occurrence, as regards a picture uploaded by Small Doctor. Small Doctor snapped a picture and shared it to his fans with a caption about the nature of humans. Upon making this picture public, it got people talking but, one of those who reacted to the picture spotted something by the leg of small Doctor. It is got him inquisitive. See the picture below: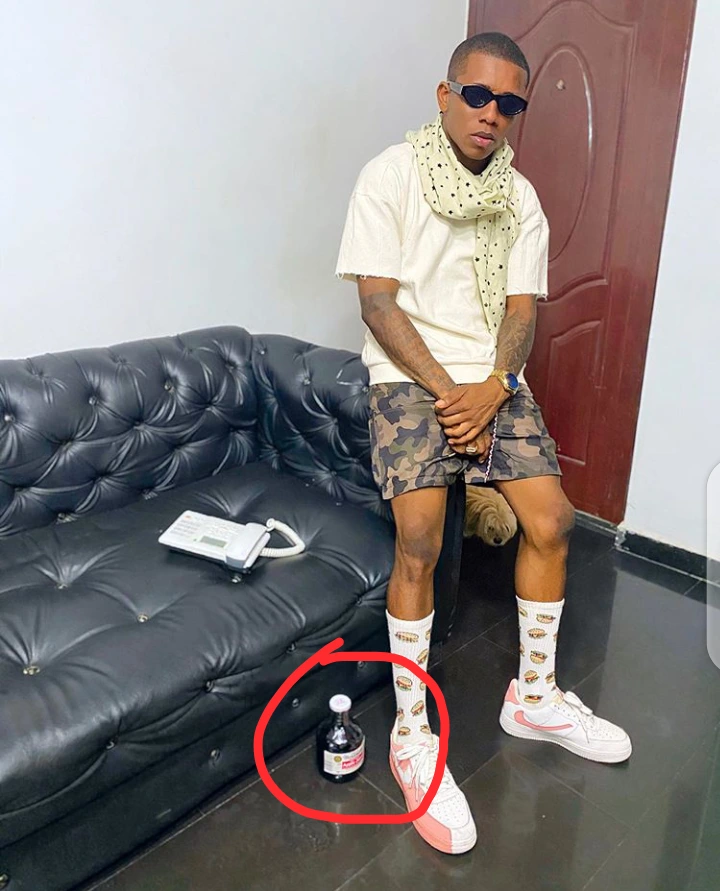 The reaction made by the fan would be provided in screenshot below:
Translation of what they fan asked is that, "is that not alcohol?"
In the comment made by the fan of Small Doctor, it appears more like the fan is interfering in what doesn't concern him. Why is it that, celebrities cannot uploaded Pictures I peace any longer?
Other Pictures of small Doctor are provided below: