Shocking: Sunday Igboho Finally Speaks About Buhari's Order To Shoot Any Non-Security Officer Armed With AK-47.
Few days ago, it was reported by main stream media like PUNCH, that President Buhari has given a direct order to all security operatives in the country to shoot anyone that is not a security person yet armed with AK-47 riffles. The shoot-on-sight order was relayed to the public on behalf of the President by the Special Assistant, Malam Garba Shehu.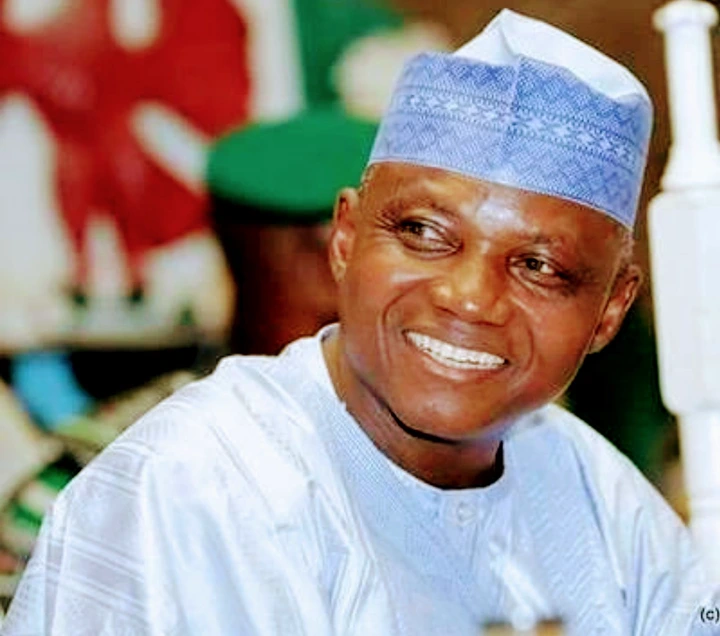 Garba Shehu discloses this during an interview with BBC Hausa on Wednesday. He says that the President is determined to end the unjust killings in Zamfara and other parts of the country. So, he gave a specific order to the security to shoot anyone they see with weapons like AK-47.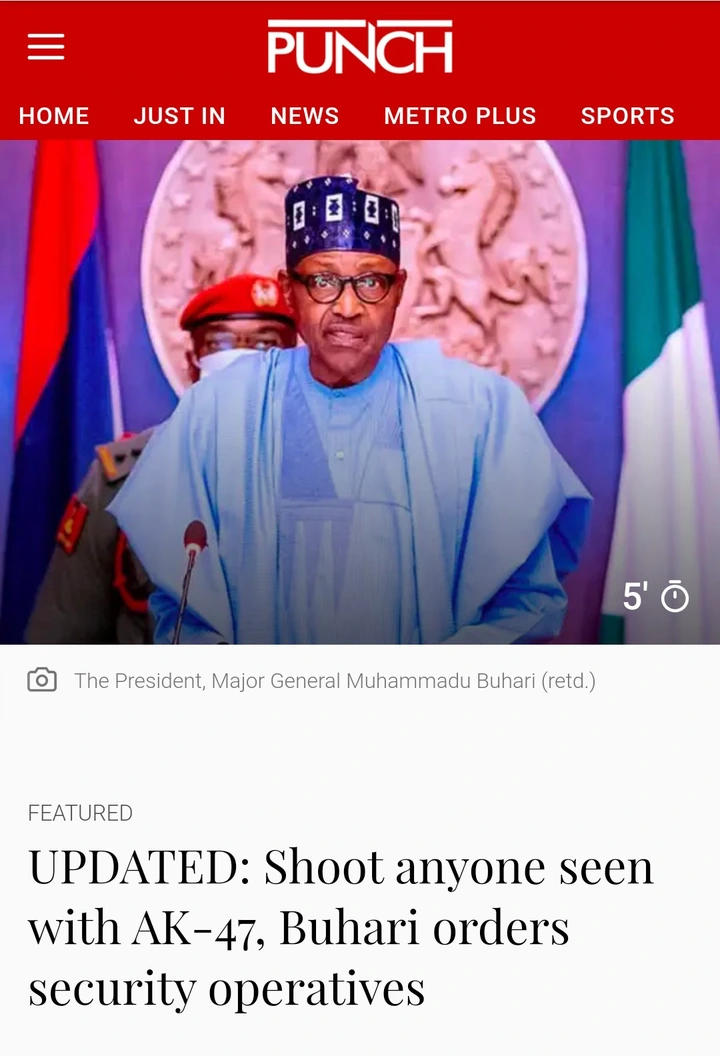 There have been so many reactions after this directive was given. Some people commended the effort of the President while others fault it.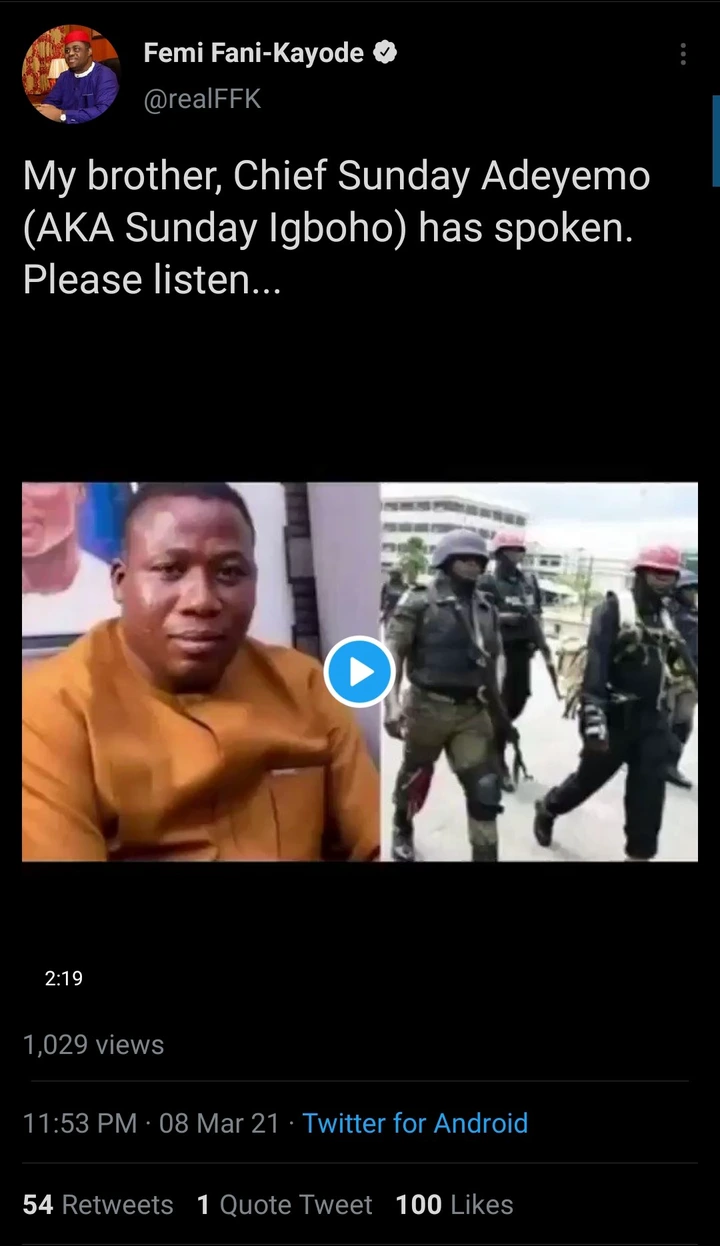 In response to the directive, Yoruba Freedom Fighter, Chief Sunday Adeyemo otherwise known as Sunday Igboho has reacted via voice note that was shared by Chief Femi Fani Kayode on his twitter page. Sunday Igboho says that he is extremely happy about the shoot-on-sight order by the President. He says that he is very happy because that indicates that the President has indeed been listening to their clamor all these while. He then issues a warning to the Special forces that were given the directive of shoot-on-sight.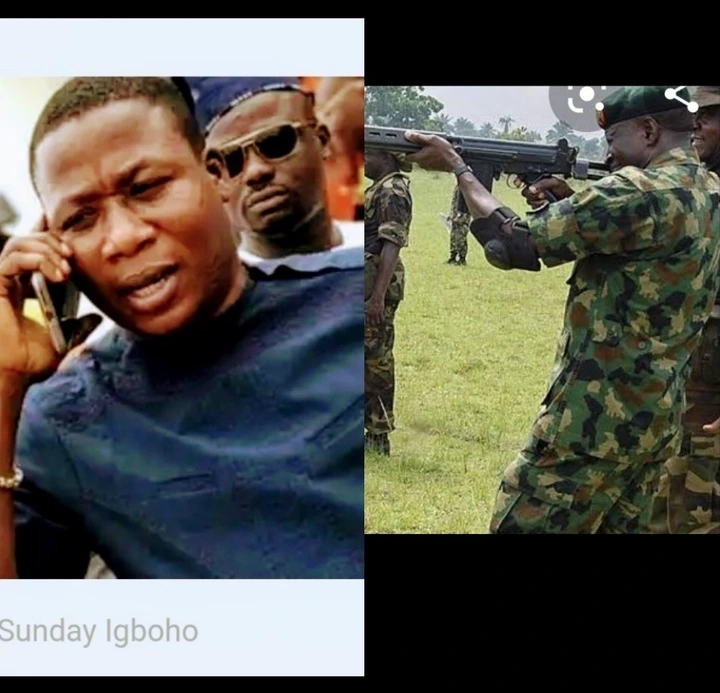 He says that 'in the course of executing Mr. President's order, the security personnel should not be tribalistic about it. He says that the President did not say they should target just a particular tribe, so they should not make any tribe their target. He added that Sheik Gumi has shown them where the criminals can be located. So, they should fight the right war and not put a target on innocent people in the South because it could cause another war. He urges them not to be tribalistic while executing the orders.'
"Sunday Igboho cautions the security operatives not come to the south and start shooting hunters with double barrel or one barrel rather, they should go to the forest where Gumi normally meets the bandits and face them there."- Social media user explains.