Shocking: 'Both of you are mad' – Davolee reacts to a tweet about him and Olamide.
Davolee has left YBNL but it seems things are not as rosy between him and Olamide as it was before.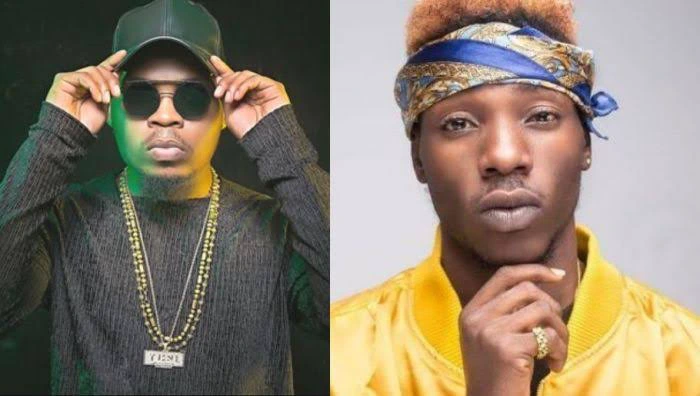 In this tweet, MTV base tweeted about some top 5 music from artistes who were raised in Olamide's YBNL which include Lil Kesh, Adekunle Gold, himself and others.
Reacting to this tweet, Davolee said MTV should not disgrace him that if they want to play a Davolee song they should do it and should never disrespect him again.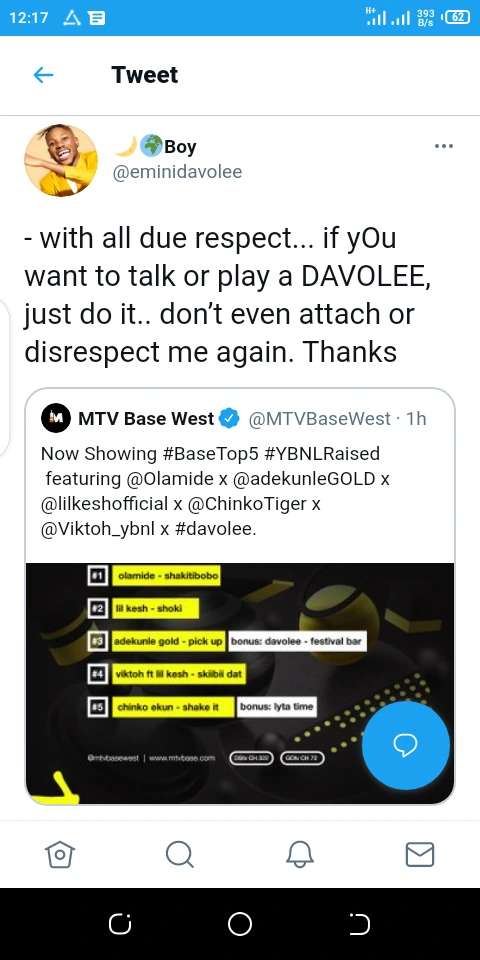 Perhaps this didn't go down well with some of Olamide's fans who says it is Olamide that made people know him, Davolee replied saying 'both of you are mad'.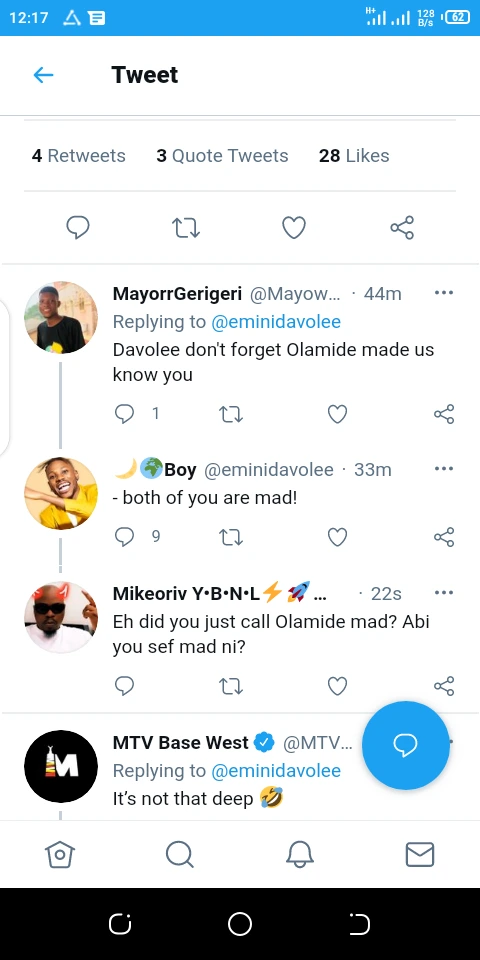 Another fans reacted by asking Davolee a question whether he is referring to Olamide and in turn abuse the artiste (Davolee) back.
Whether Davolee is referring to Olamide or the fans is what is not clear in this tweet.