It seems the last about Ramon Olorunwa Igbalode Abass popularly known as Hushpuppi has not been heard yet.
Just yesterday, Nigerians took to their social media handles comparing the Gucci dress of arrested Nigerian most celebrated Instagram star Hushpuppi with that of two unarguably greatest footballers on Earth, Christiano Ronaldo and Lionel Messi.
Both Ronaldo and Messi were seen dousing the Gucci wears, which were one spotted on Hushpuppi.
Today, the eating habits of the African richest man Aliko Dangote is currently being compared with that of detained Hushpuppi. Wonder, they say, shall never end!
How do any sane person even think of this? And what will be the basis for comparison? Too many questions are being left unattended to here.
Some Nigerians are saying that the fact that you have much in your pocket should make wasteful in spending. These group of people are referring to Hushpuppi and specifically say that Hushpuppi cannot finish mountain of food and drinks before him in the picture saying that he is very greedy.
Some say Hushpuppi bought the food he cannot finish just to show offt while other still support Hushpuppi by saying that the fact he bought mountains of food to eat doesn't mean he is wasteful or showing off adding at times one feels so.
On the other hand, some say as per Dangote that he would be doing more than assuming people have access to his private just like Hushpuppi. Emphatically, they Dangote might be much more wasteful than Hushpuppi.
See Photos: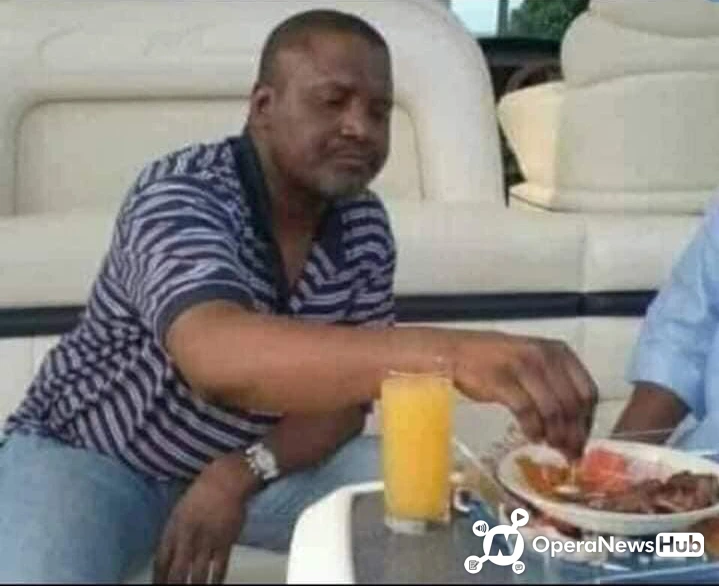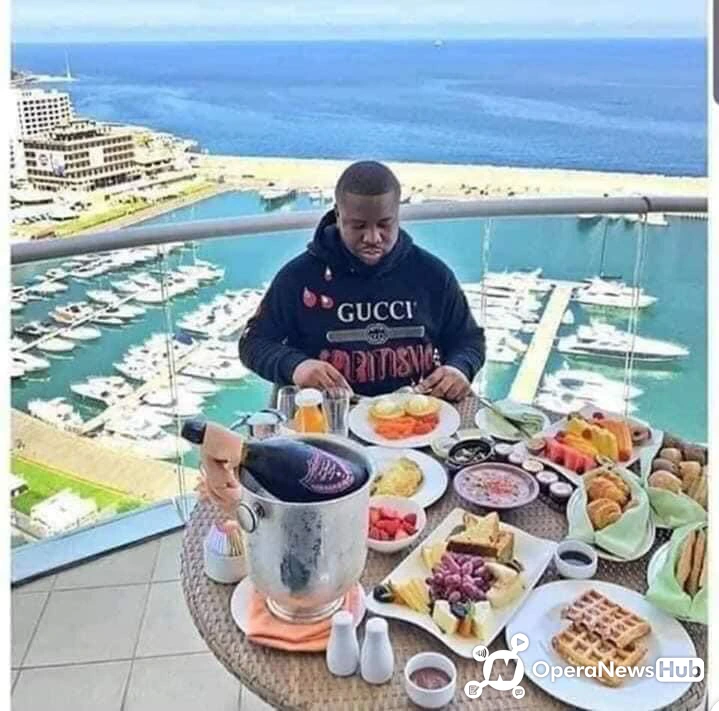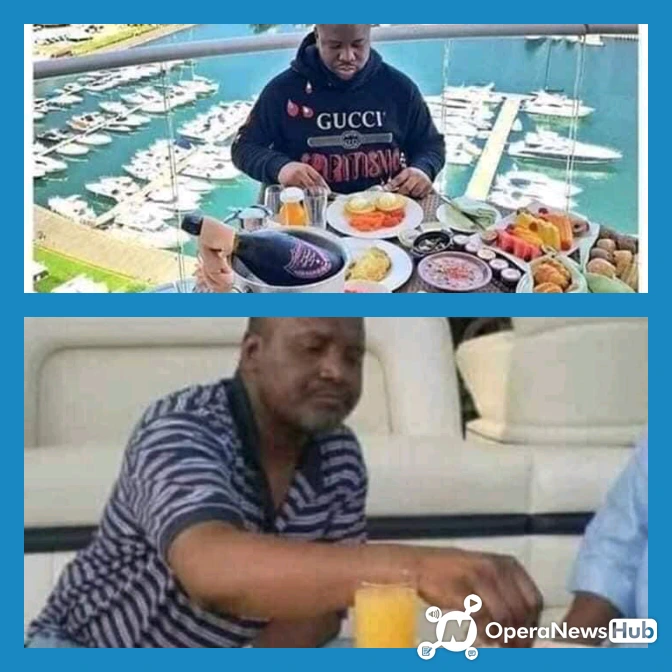 See how Nigerians are reacting to these pictures.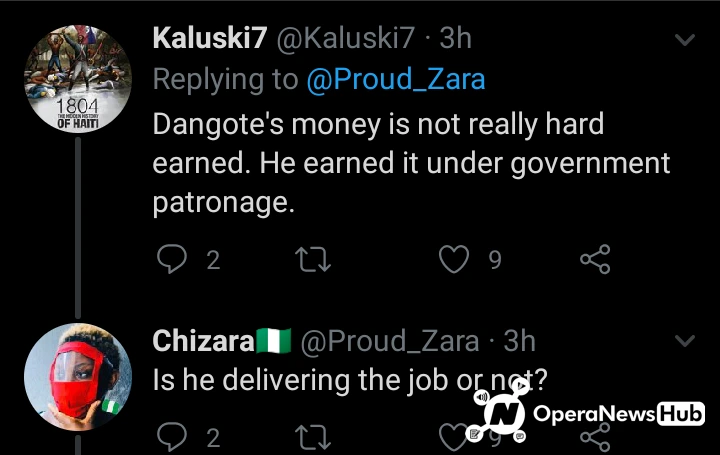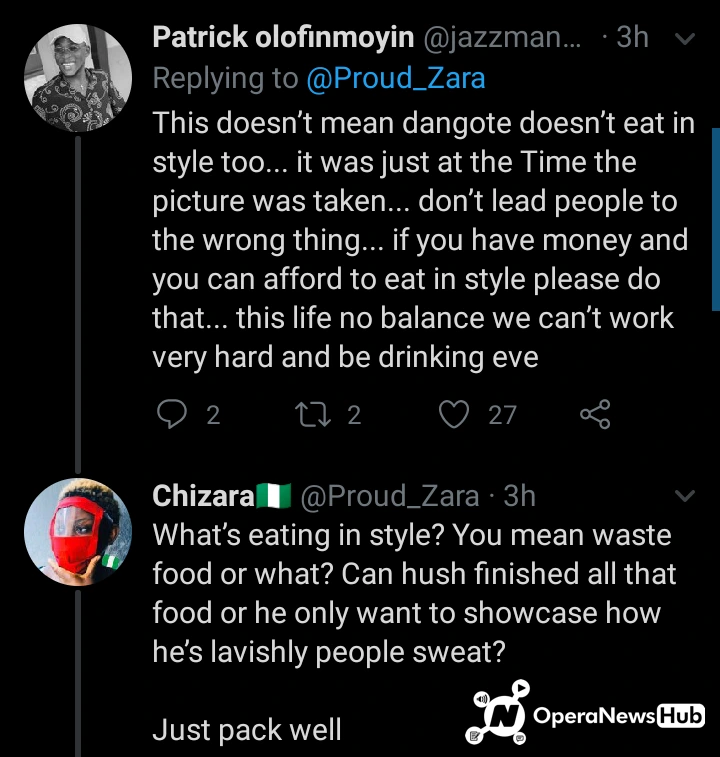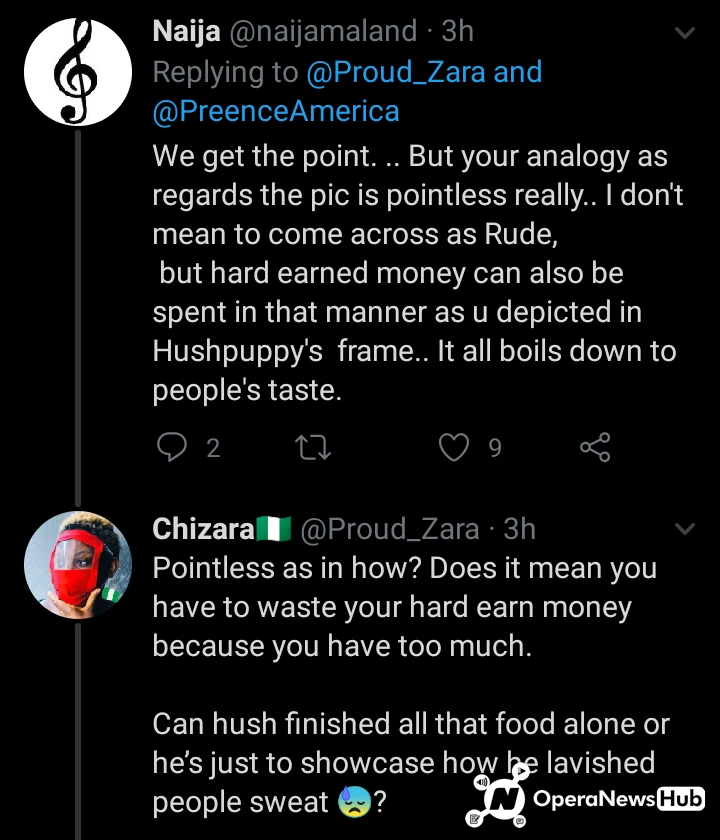 Whatever might be the case, there should be moderacy in eating and not wastefulness of all sorts. This is many can't even eat as we speak.Who will you support on this? Dangote or Hushpuppi?
Kindly leave a comment below 👇.