The End SARS movement had a lot of intriguing moment and in the very eyes of peaceful protesters, the protest was hijacked by hoodlums and thugs across the country who saw it as a means to do dubious things. Part of the things they did was burning of Stations, breaking and entering and in Benin City, Edo State, it took a different turn as prisoners in Oko prison allegedly escaped from prison.
It was captured on Camera when prisoners were seen escaping through the fence of White House Maximum Prison along Sapele Road, with several of them narrating their experience and others claiming not being guilty of any crime.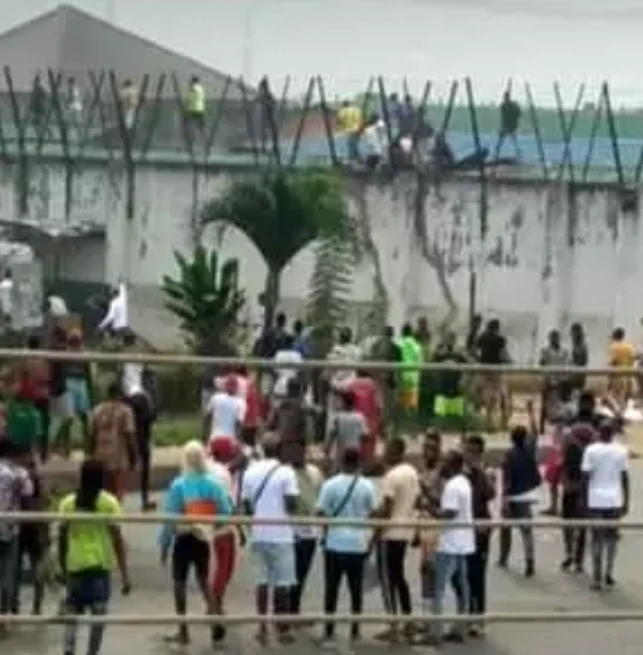 Sequel to this jailbreak, the Executive Governor of Edo State, Godwin Nogheghase Obaseki gave an ultimatum for all escapees to return back to prison, and just yesterday, he extended the ultimatum to fleeing prisoners by one week after having a closed door meeting with officers and other top men in the State.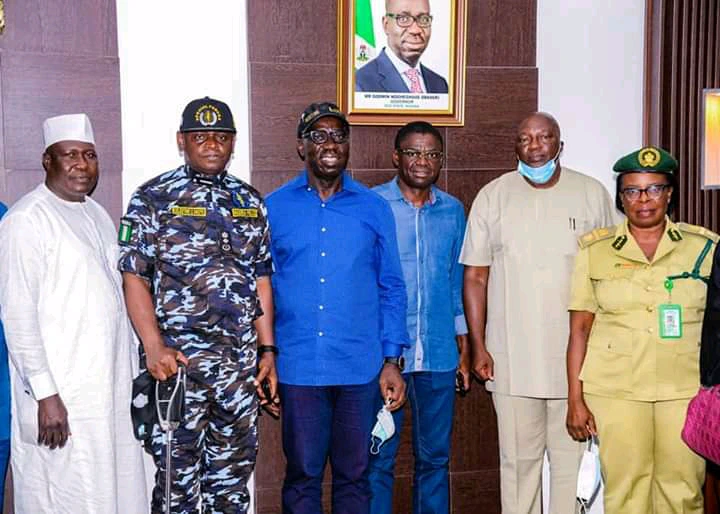 In a recent video posted on Instagram by McEdoPikin who is not just a comedian, but also an advocate of peace and good governance, a man was seen with a bag heading towards the prison gate at White House Maximum Prison along Sapele Road. The man wore a white T-shirt and had a face cap on and according to McEdoPikin, he is an escaped prisoner who willingly came back to prison.
See Some Photos Below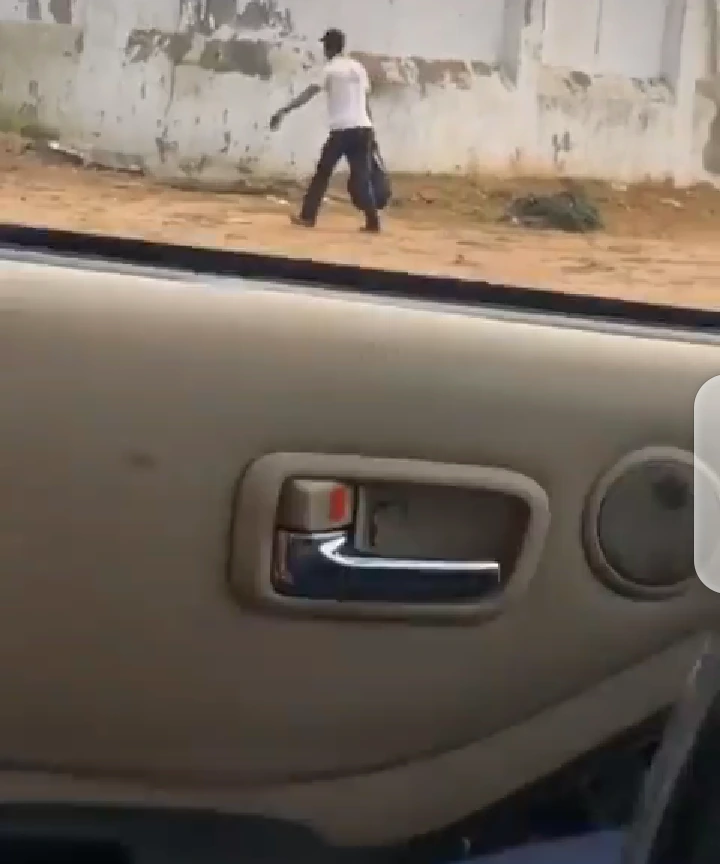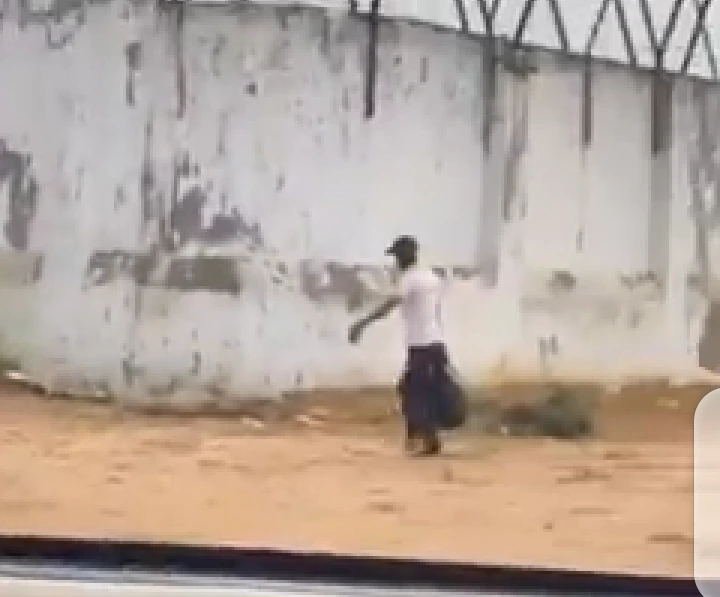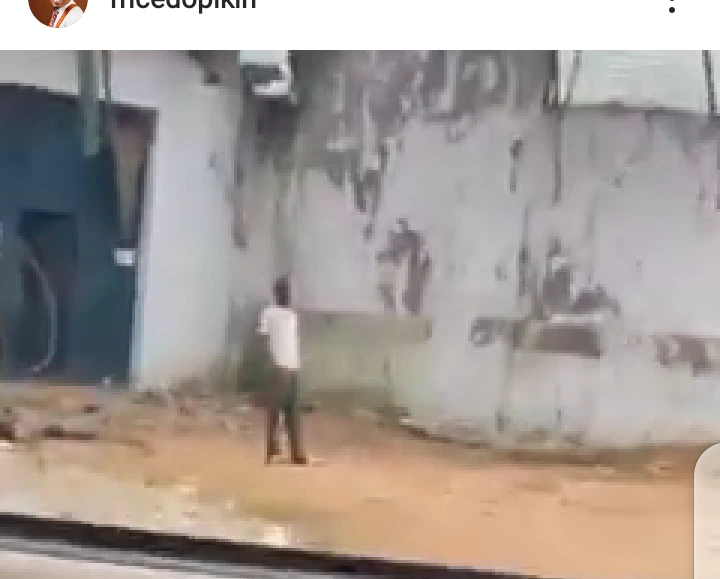 The person who made the video was inside a car and the man who held a bag and was walking towards the prison gate discovered that he was being recorded.
More Photos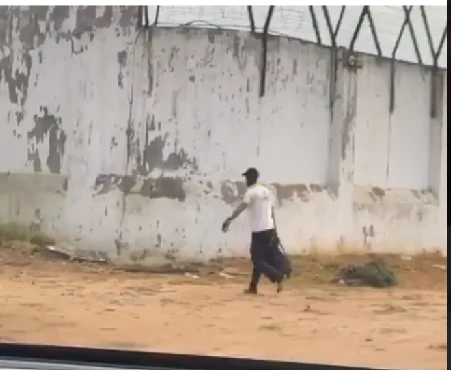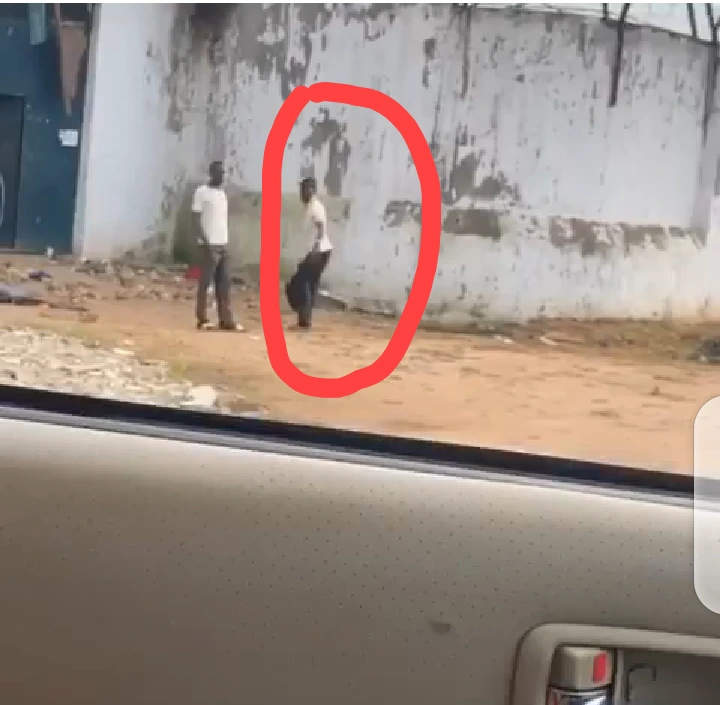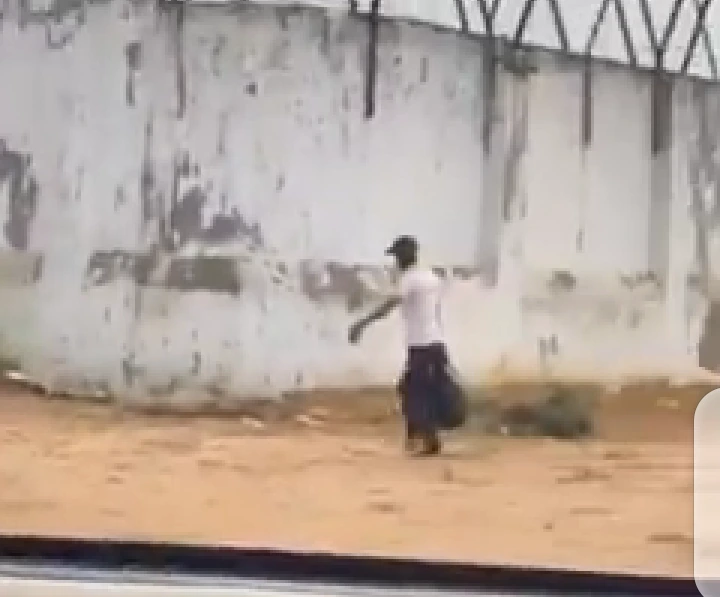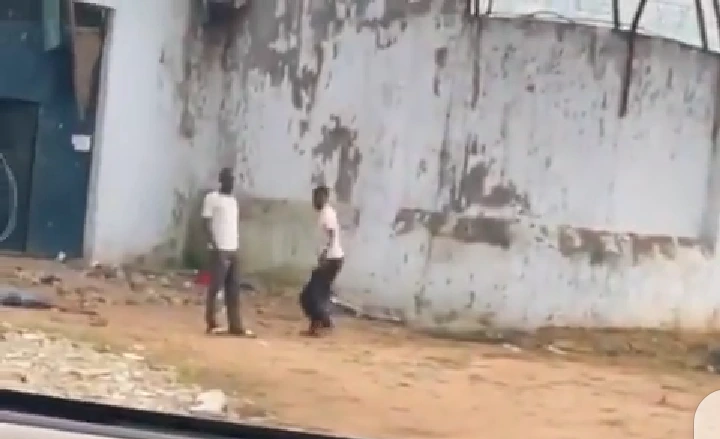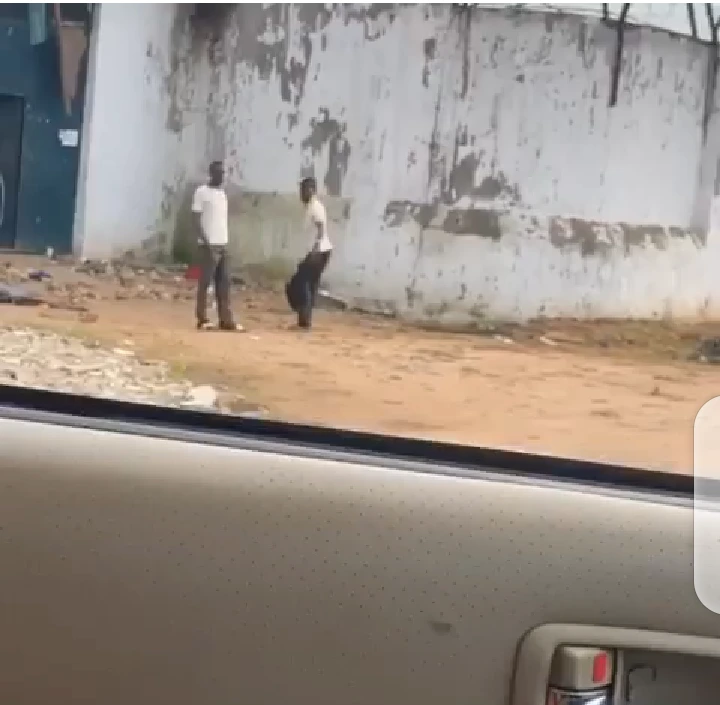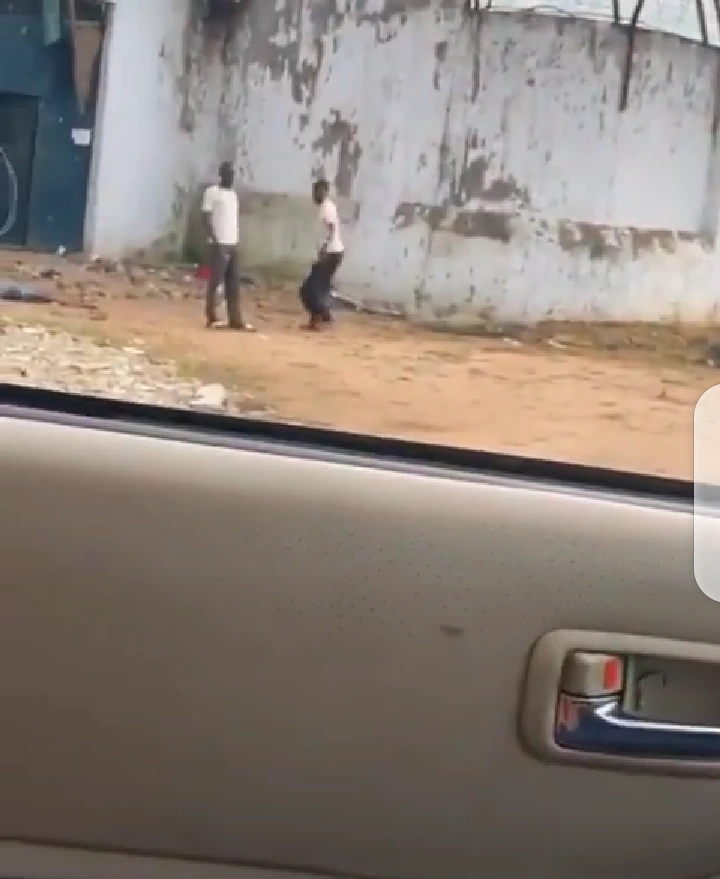 Could it be that this man willingly returned back to prison on the order of Governor Obaseki? Let us see what others have to say concerning this.
Some people have reacted to this and an Instagram user said maybe his prison sentence is almost complete and that it was wise of him to go back, instead of being caught and then re-sentenced afresh.
Others said maybe he loves the prison more that the outside world, but can someone love to stay in prison?
See Their Full Reactions