Riot:Oshogbo Youths Chase Police Officers.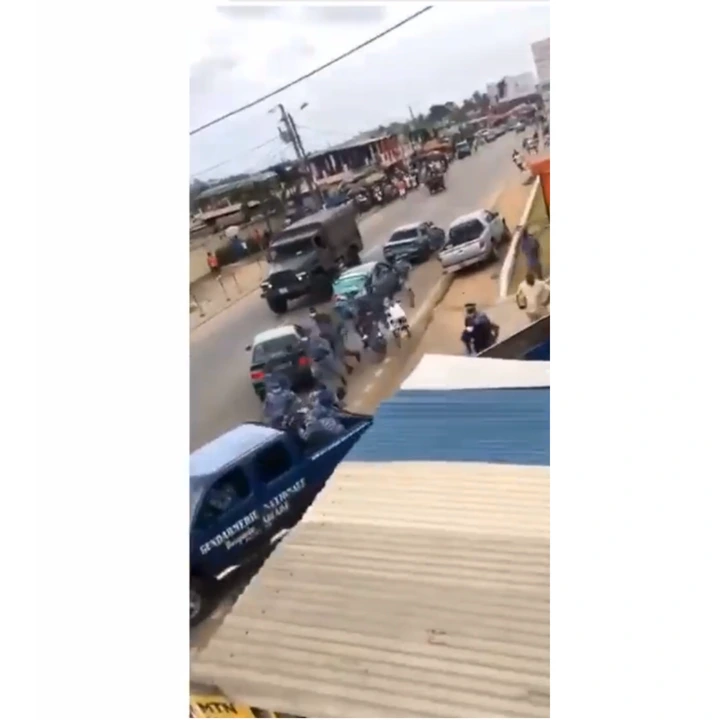 Indigenes in Osun State Oshogbo are currently protesting against the incessant killings of their youths by Police in the name if arresting Yahoo Boys.
Yesterday was a heartbroken day for indigenes in Osun State Oshogbo as the Special Anti-Robbery Squad (SARS) chased 3 youth in a Toyato corolla 2004 till death.
The Police allegedly said they were chasing them because they look like Yahoo Boys (Fraudsters).
Today the indigenes of Oshogbo started the EndSARS protest along the line they encountered some Police officers trying to stop them from the protest which led to the fight between the protesters and the police officers.
The Youth of the community are tired of living in fear of not being able to walk freely in the environment because of Police brutality and killing of their brothers and sisters, they are using the protest to call the attention of the Governments to #EndSars in Oshogbo.