Rema claims, by claiming you know your rights when being interrogated by Nigerian Police officers, you get them angry.
At exactly 11:09 PM on Monday, 1st June, 2020, Rema, took to his official Twitter page to reveal the four harmless words that gets the Nigerian Police officers pissed off.
He revealed that the Nigerian Police officers gets pissed off whenever anyone claims he or she knows his or her rights when they are being interrogated.
He tweeted: "4 words to make a Nigerian policeman angry "I know my right".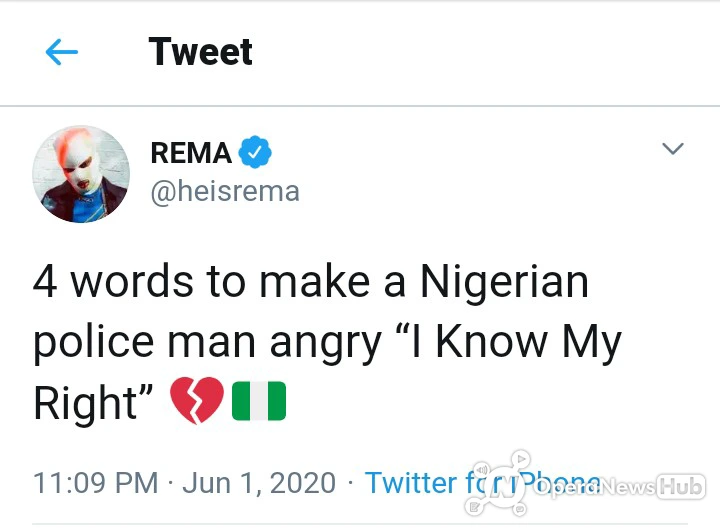 REMA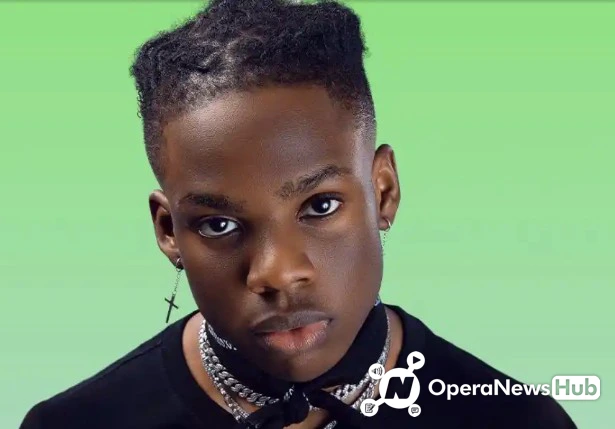 Divine Ekubo, known popularly as Rema, is a Nigerian singer, songwriter and rapper, born 1st May, 2000. In 2019 he signed a record deal with Jonzing World, a subsidiary of Mavin Records. He gained fame with the release of his song "Iron Man", which appeared on Barack Obama's 2019 summer playlist.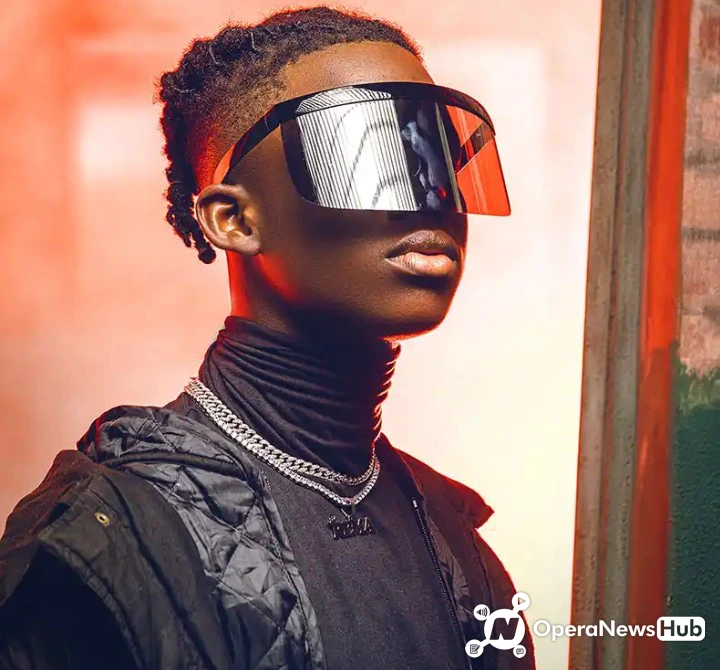 The 20-year-old singer is born into a Christian family in Benin City, Edo State. Rema grew up singing and rapping in secondary school. He attained his primary and secondary school education in Edo State, Nigeria.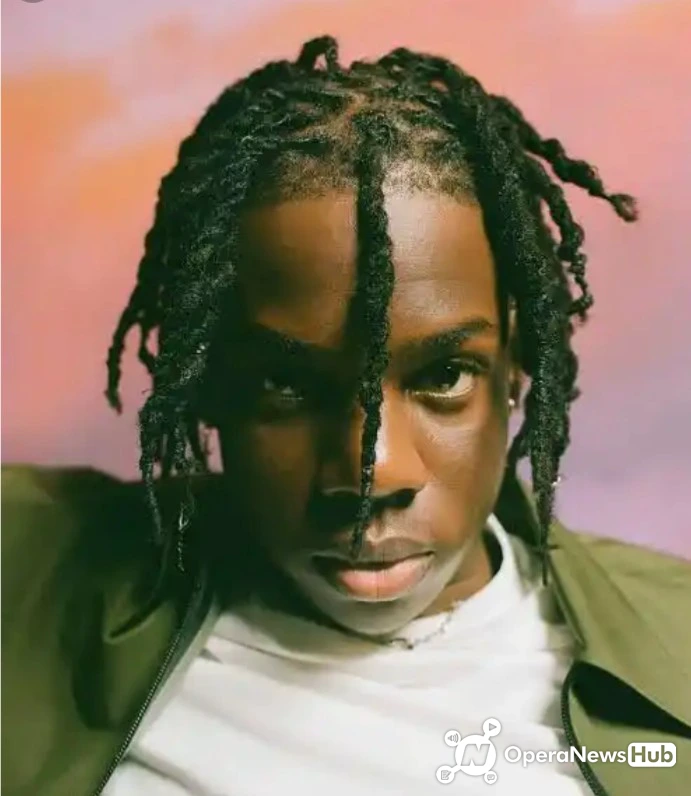 On October 19th, 2019, Rema won The Next Rated award and was nominated for viewers choice at the 13th edition of The Headies. On 12 January 2020 he received the Soundsity MVP for best new artiste.
Have you been interrogated by a Nigerian police officer before? Please share your experience with us in the comment section below.