Police man in trouble after spraying pepper on eyes of a soldier, see what happened next(Watch Video).
Recently there have been many reports of police brutality. Due to the high rate of crime, the police are more vigilant and alert. So in the quest to do their job well, some of the police officers end up overdoing it, and most times it lands them in trouble.
Recently it was reported that a police officer allegedly sprayed pepper spray on the eyes of a U.S Soldier after failing to alight from his vehicle.
The Soldier however Filed a lawsuit against the police officers, according to him, they assaulted him and violated his constitutional rights. This was reported by broadcaster "AJ+" in their words said "A U.S. Army officer filed a federal civil lawsuit against police officers who pepper-sprayed and assaulted him. 
Lt. Caron Nazario, of Latinx and African American descent, alleges that his constitutional rights were violated and race played a role."
After the legal processes and the police officer is found guilty, his offense will warrant severe punishment.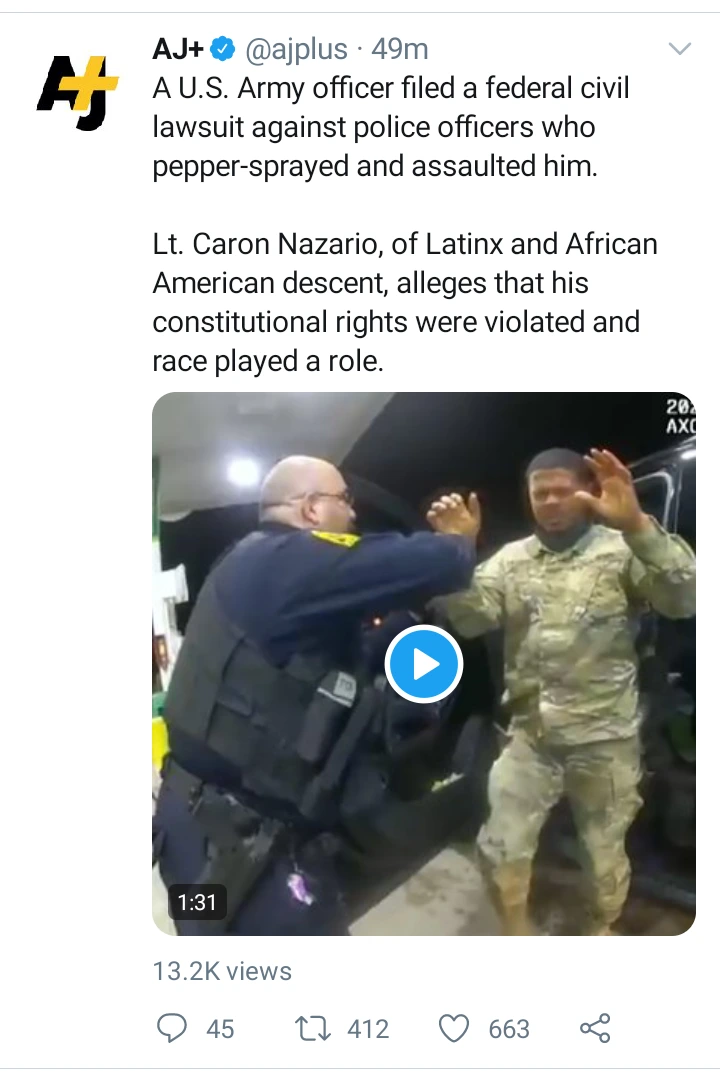 https://twitter.com/ajplus/status/1380663314091417600?s=19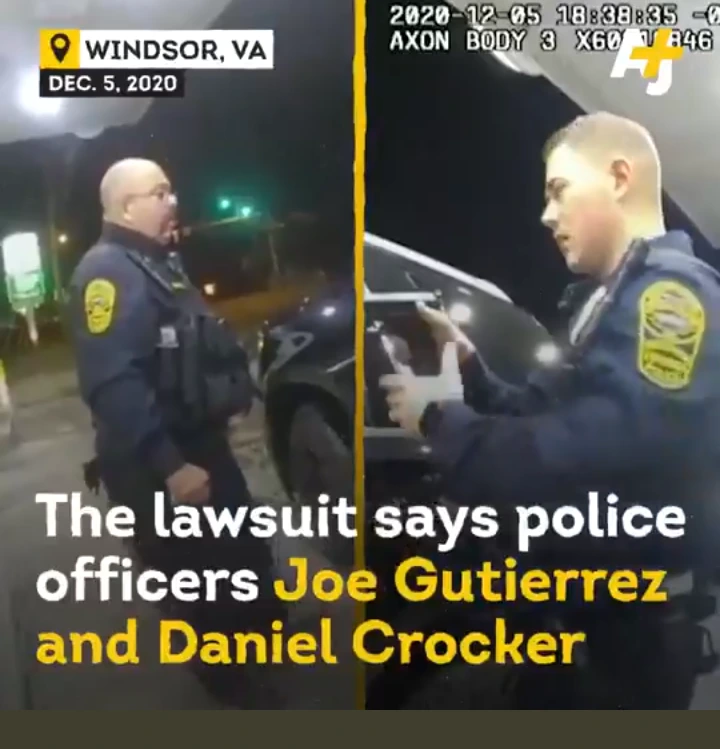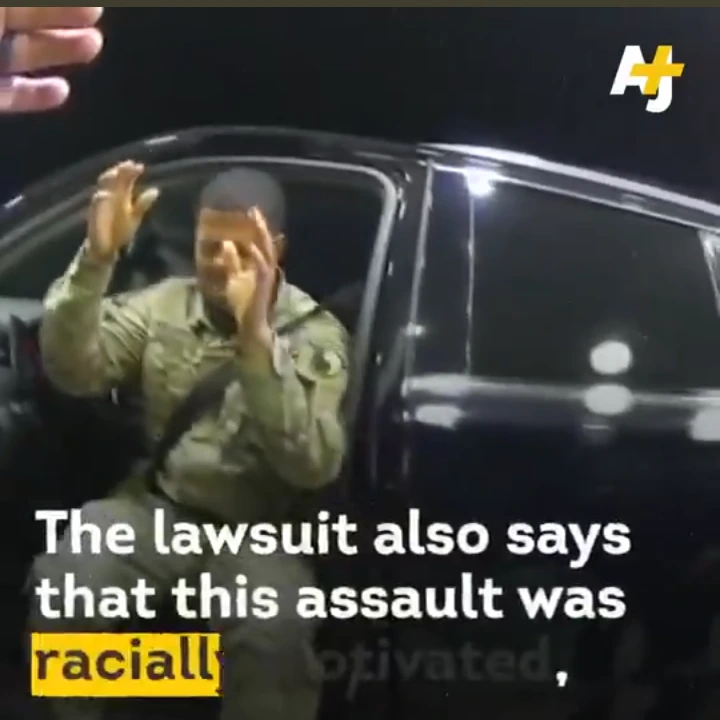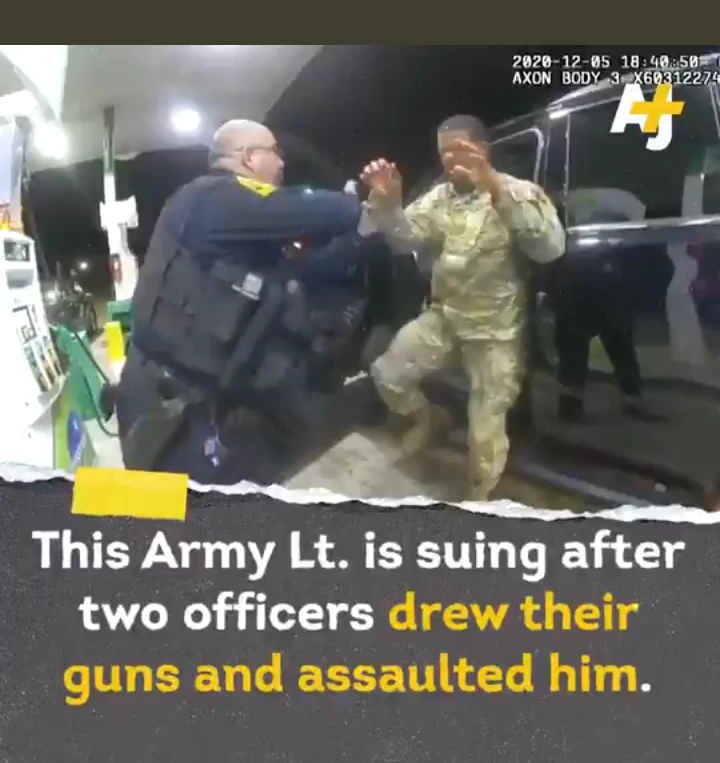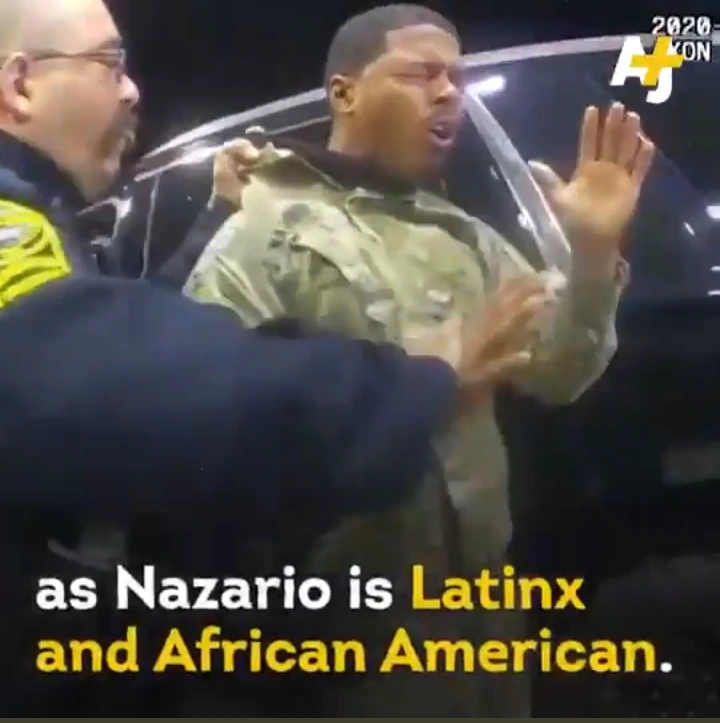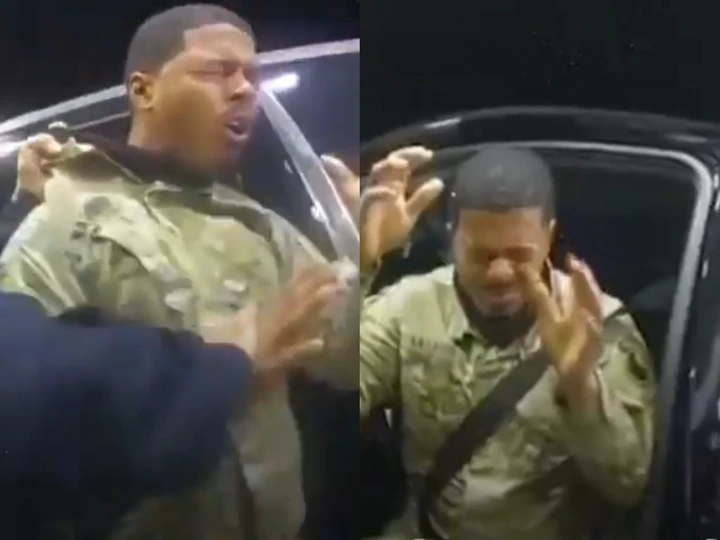 Ever since this was posted on Twitter, it has been generating lots of reactions from people. Check out people's comments below.