Excess of everything, they say is bad. This saying has great benefits, as it's applicable to every areas of one's life.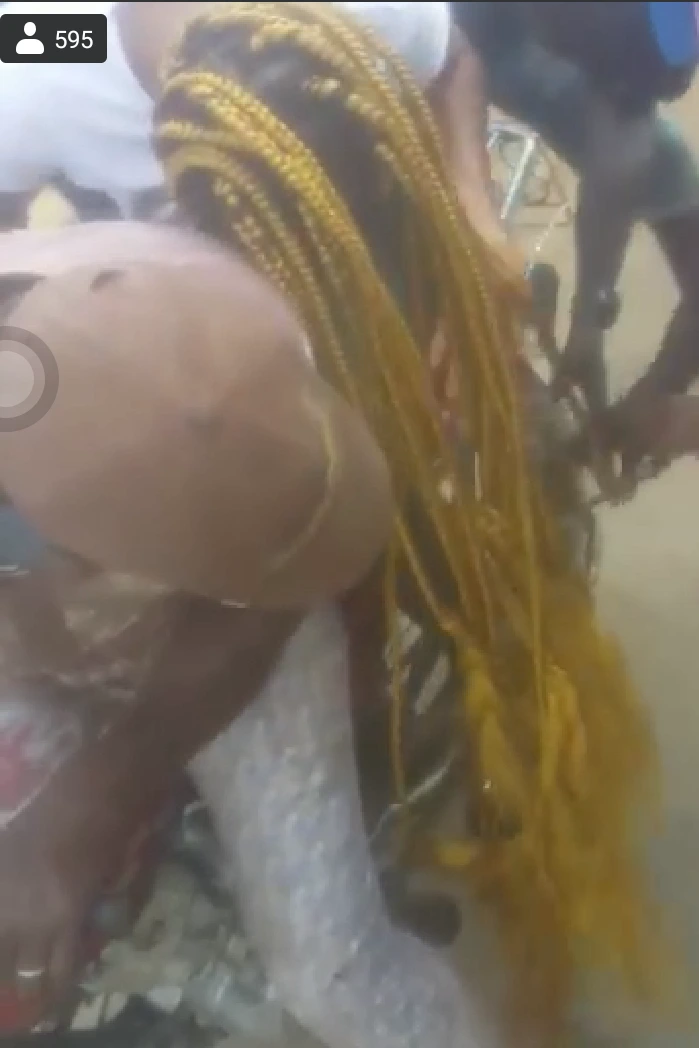 Moreover, when it comes to fashion, moderacy is expected to be applied to any form of fashion we intend to propagate, especially as it relates to our ladies, because when it's not done moderately, sometimes it can endanger the lives of the person involved.
In a like manner, it was like a drama in Delta state, when a lady got her long hair entangled with the spokes of a moving motorcyle she's on.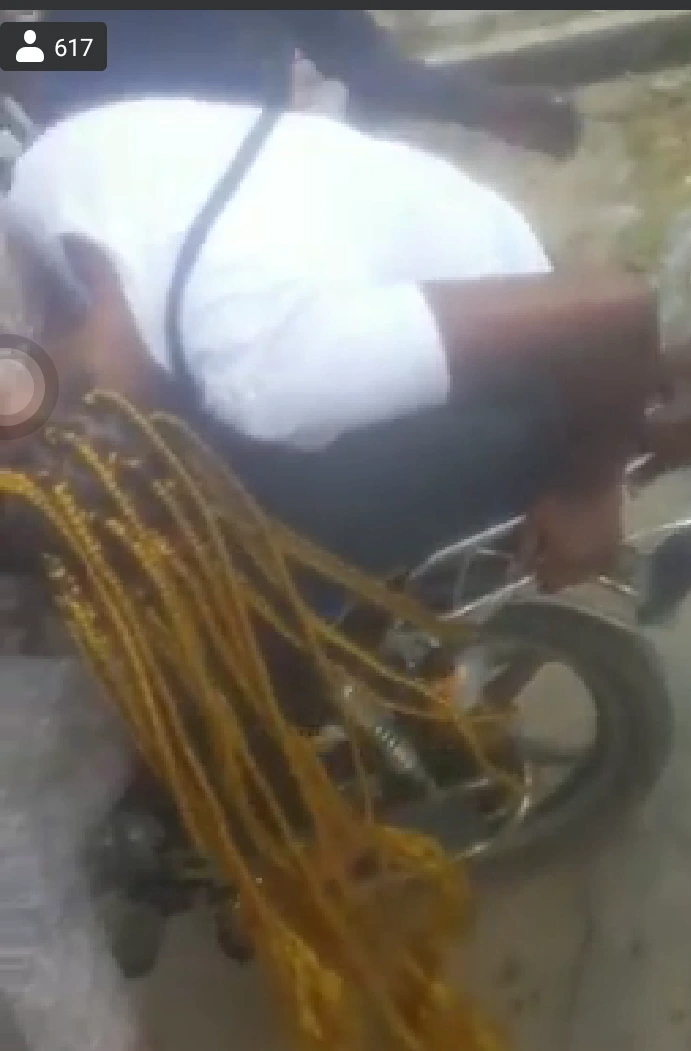 According to a viral video which surfaced online, residents and passer-by, could be seen making frantic efforts to to help her loose hair hair from the entanglement, as she was made to bend her head downward, as she sat on the motorcycle.
The people who gathered to rescue her could be heard telling chiding the victim that her hair is too long.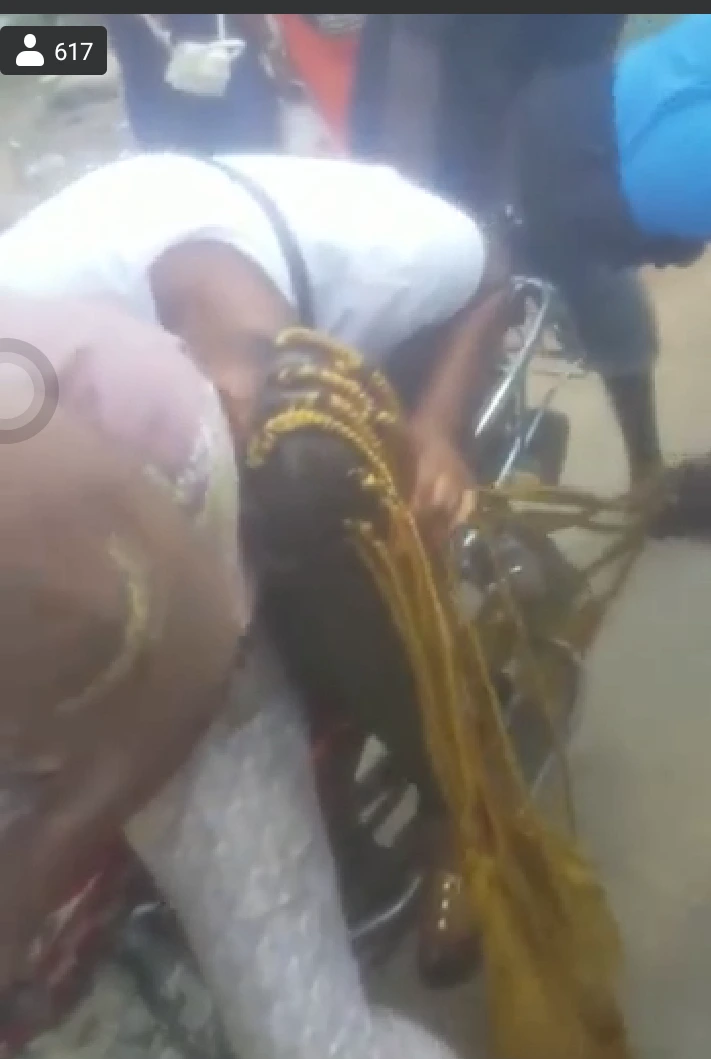 Consequently, reactions have continued to trail the near disaster incident, as many used the opportunity to warn ladies to always do their fashion with moderacy.
However, in your view, what would you have done or say to the lady if you were at the scene of the incident.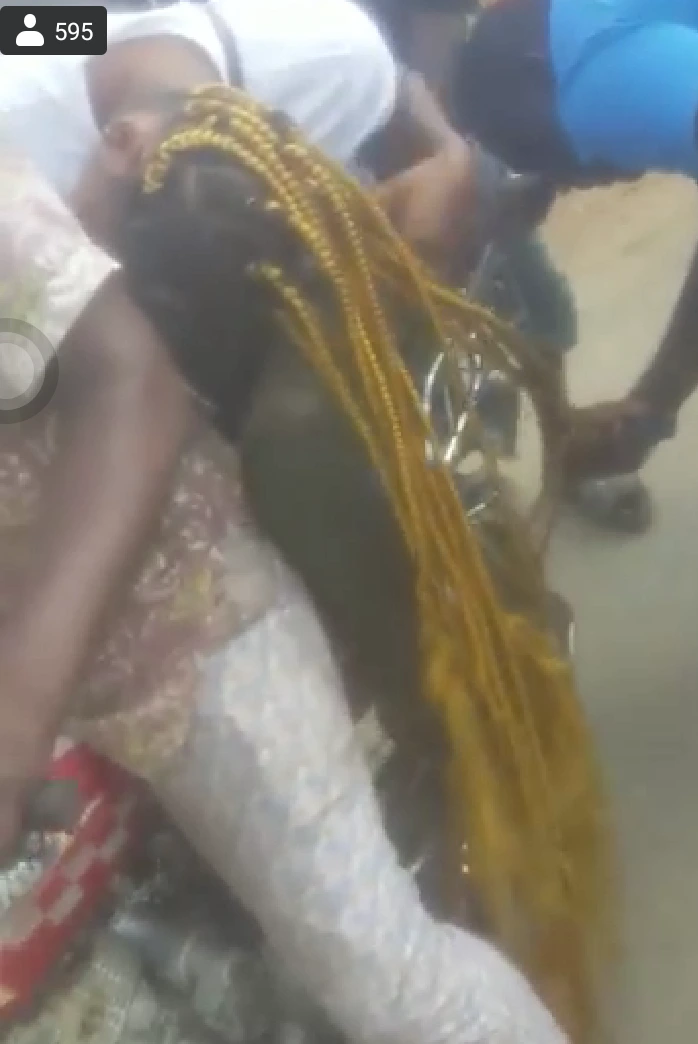 Below are more photos and divergent reactions from social media: