Singer Seyi Shay took to her Twitter handle to announce to her fans that her IG Account has been hacked and her privacy was been leaked, she also said she doesn't know who is behind this and why the person make such unauthorised move against her.
She Tweeted; "I cannot tell why/who is doing this, but my IG account has been compromised & my privacy is being violated. Seems to be a deliberate attack as the photos circulating are not from a recent exchange.
Please ignore all DMs from my account and do not share any personal info."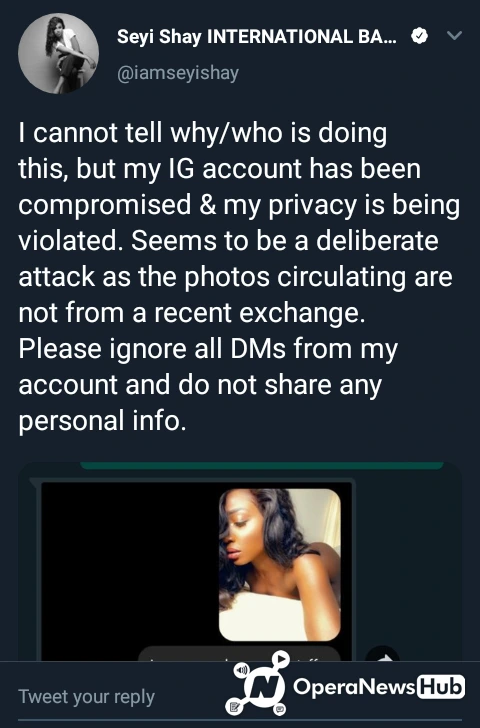 The issue came to her notice when a fan message her , she share the Screenshot of her chat , see below.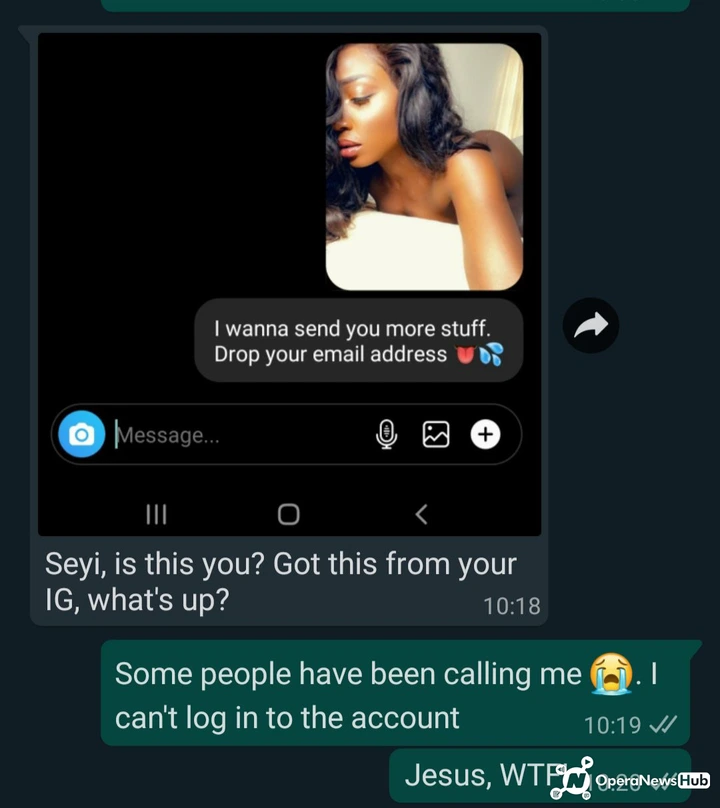 Therefore, she told all her Fans not to reply any dm from the account and not to share any of her leaked personal info.
Her fans reacted differently to the issue.
A fan said "This is Nigeria 🇳🇬 where hacking is like telling someone "Goodmorning"
It's really bad.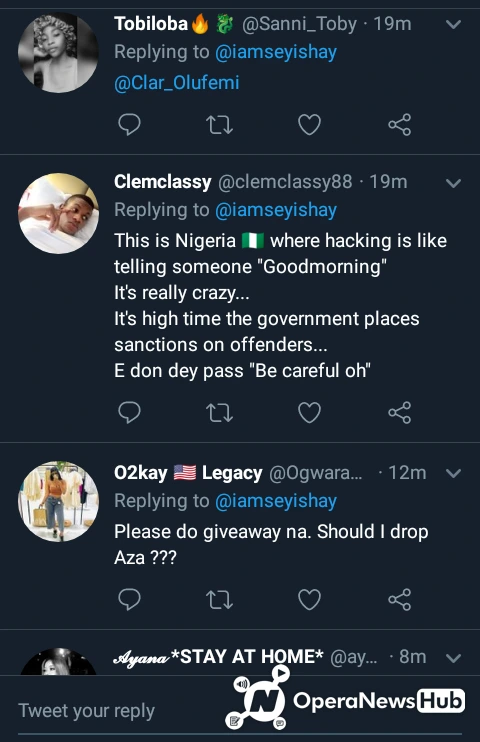 It's high time the government places sanctions on offenders…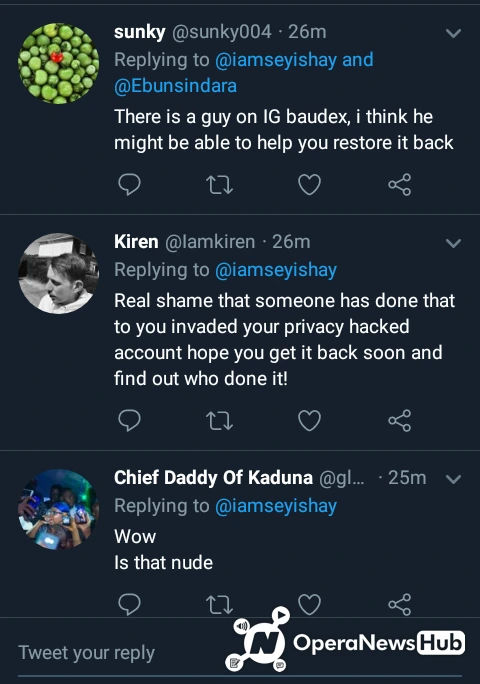 "Real shame that someone has done that to you invaded your privacy hacked account hope you get it back soon and find out who done it!" another said.