Nothing last forever, The Girl Who Killed SuperTV CEO Seems Perfect At First Glance- Reno.
It came as a surprise when news came out about the murder of Michael Usifo Utaga. Reports has it that Chidinma Adaora Ojukwu, a 300 level student of the University of Lagos, stabbed the man with a sharp object.
Many people have been reacting to this development, as they're surprised that a 21 year old student can do such thing. Many people have been reacting to this since she was arrested on Thursday.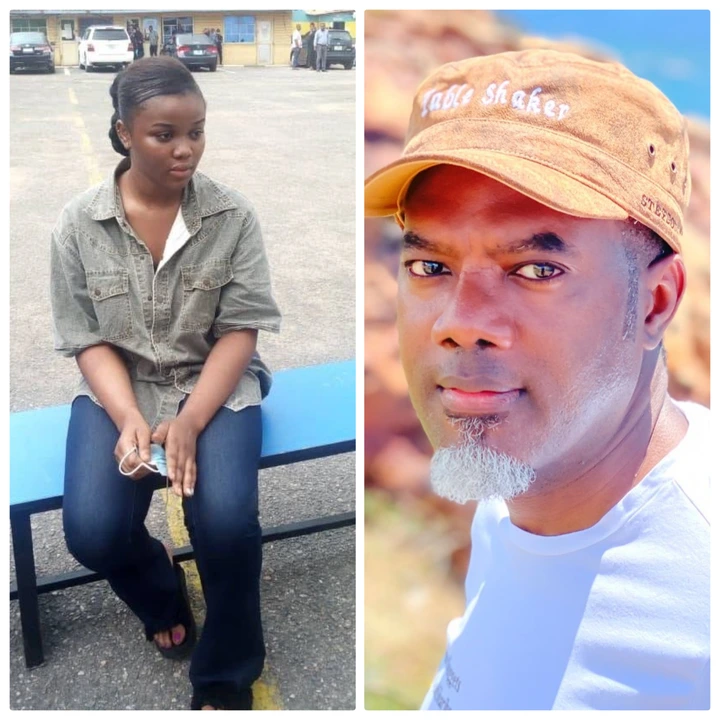 Mr Omokri shared a tweet earlier on this. In his tweet, he said that no mask can be worn forever. He said that you should give people time, their mask will eventually fall.
Mr Omokri added that until you see their mask fall, do not marry or do business with them, but stay loving and always be at alert.
He said that you should see the girl who killed SuperTV CEO. She seems perfect at first glance, and that's why you must wait for the mask to drop.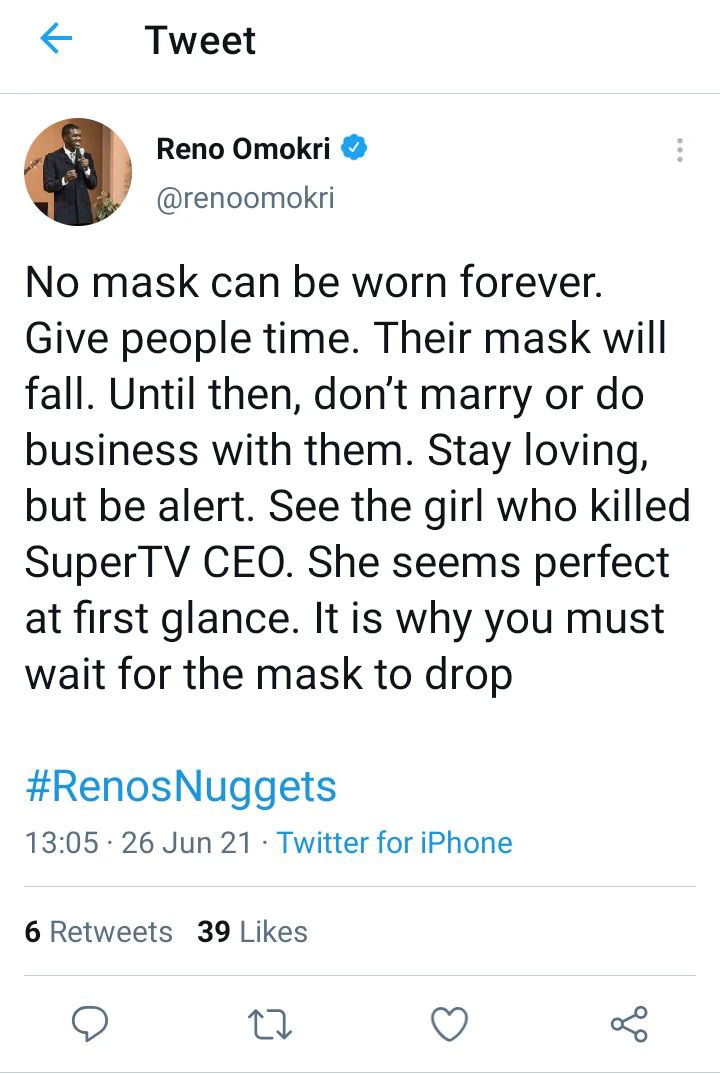 It seems they're still many mysteries surrounding this matter as someone commented that the blocking of Twitter is deluding people from getting new story about the girl. He said that you should watch out for the initiator of the whole story.
Many others are reacting to this tweet of Mr Omokri. Below are screenshots of more reactions Mr Omokri got after he tweeted this.