It was indeed a great time for all worship centers to rejoice yesterday after the announcement of church and mosque reopening in Lagos State.
At first, If you are observant you will discover that Churches and Mosques have been shut down since the outbreak of the novel coronavirus in every part of Lagos.
In the month of June, the Executive Governor of Lagos State, Mr. Babajide Olushola Sanwoolu gave an order for reopening of worship centers which sprung excitement in the hearts of Lagosians, until the Governor rescind his decision, as a result of the rapid rise in the confirmed cases of the novel coronavirus.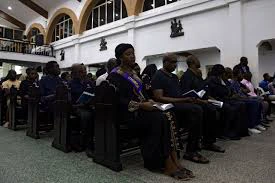 Yesterday, Governor Sanwoolu has now ordered all worship centers to reopen as from the 7th August, 2020.
He stated emphatically that no worship centers,be it churches or mosques should hold any form of vigil Programmes as it is highly prohibited.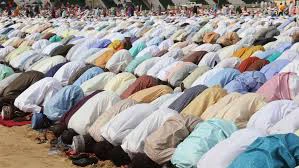 The Governor, however said no church or mosque should hold any irregular services that are not inline with their regular programmes.
With this directive, it means no special church or mosque programme should be held except the usual Jumaat Service on Friday for Muslims and Sunday Service for Christians and those who hold their services on Saturday.
In furtherance, only fifty percent (50%) of the entire population in each worship center is expected to attend programmes while old adults from sixty five years and above are not allowed in church.
All Churches and Mosques where their congregation did not wear face masks or wash hands or sanitize or observe the physical distancing will be shut down with immediate effect.