The Nigeria Center for Disease Control(NCDC) is a government body that updates Nigerians on Covid-19 cases. This is something they've been doing for months now. At first so many people were very scared of the Virus, but now it seems as though they no longer believe the virus is in the country.
NCDC dropped their latest Covid-19 Update and alot of Nigerians who were really vexed by the update rushed in to pour out their hearts, and they did this in different funny ways.
Let's see what NCDC posted which led to the different angry and funny replies from different Nigerians.
See NCDC's post below: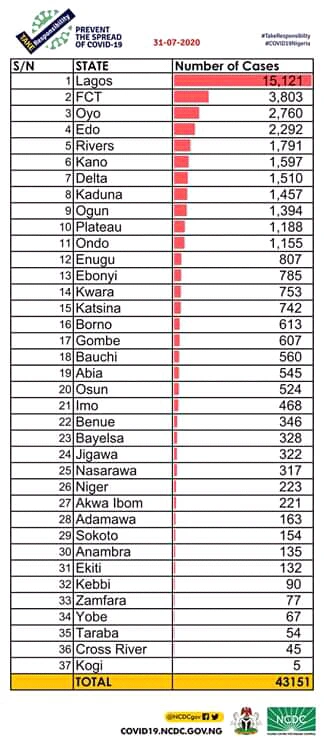 After the update was dropped by NCDC, alot of Nigerians trooped in to comment, See their reactions below.