Lyta is currently under heat by South Koreans over his latest music video, "hold me down" which is Lyta's first official single under the imprint of Marlian music, a record label owned by Naira Marley. The controversial video was shot by "WG films" and was uploaded under Naira Marley's YouTube vevo account.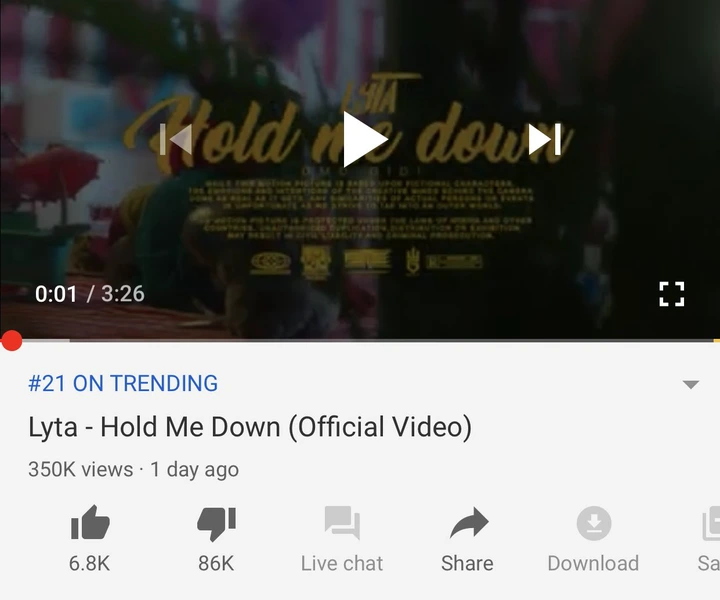 According to South Koreans, Lyta plagiarized scenes from GOT7's "just right" (which was released 5 years ago) in his just released music video. GOT7 is a popular South Korean music group. Fans of K-pop have shown their displeasure in this act and have proceeded to report the video to be taken down for plagiarism. Lyta's video currently has over 86k dislikes (the most by a Nigerian music video), mostly from K-Pop fans and they are currently trending #apologizeLyta. This shows how much they adore their celebrities who they call "idols".
See some scenes in which Lyta was said to have plagiarized below: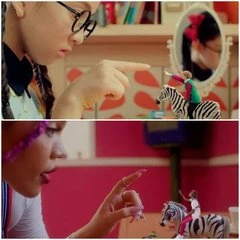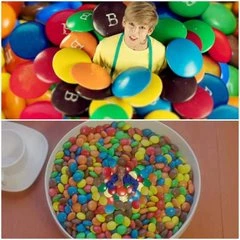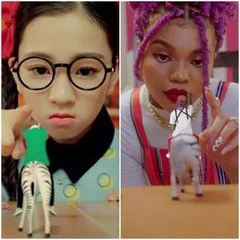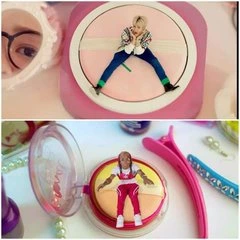 However, Lyta's record label boss and Marlian president, Naira Marley has reacted in a rather "not disturbed" manner saying "Lyta, they're dragging your hair in Asia right now😂😂 Lyta's not the video director. #ApologiseLyta 😂".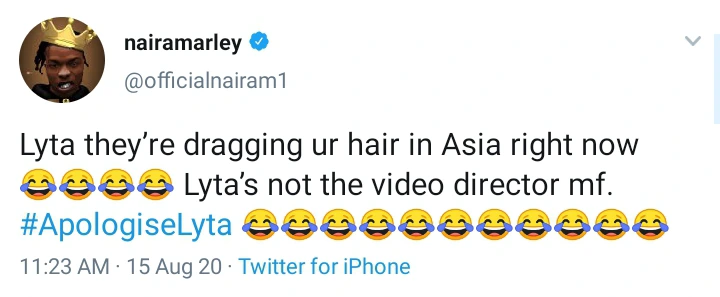 The director of the music video, "WG films" has also reacted to this allegations in a "I don't care" manner. See screenshots of some of his tweets indicating he is not in any way disturbed by all of these allegations: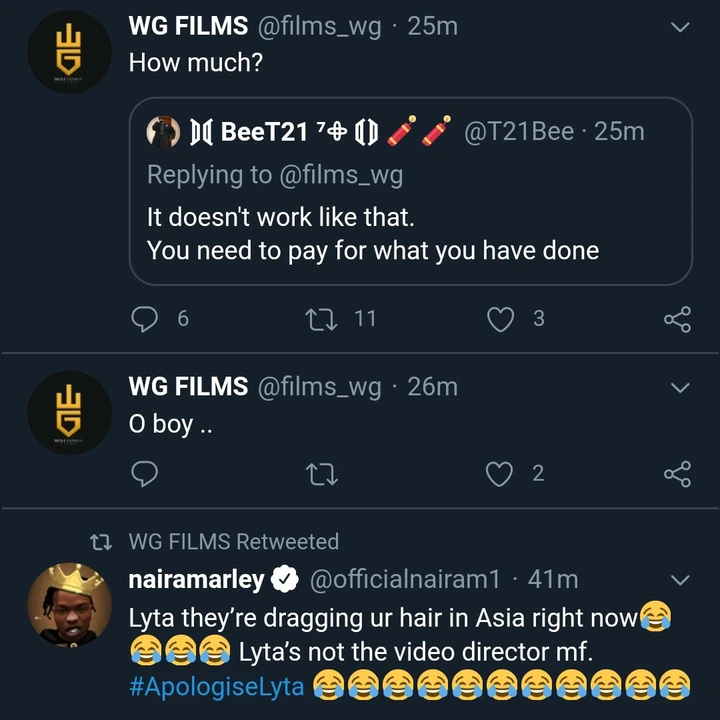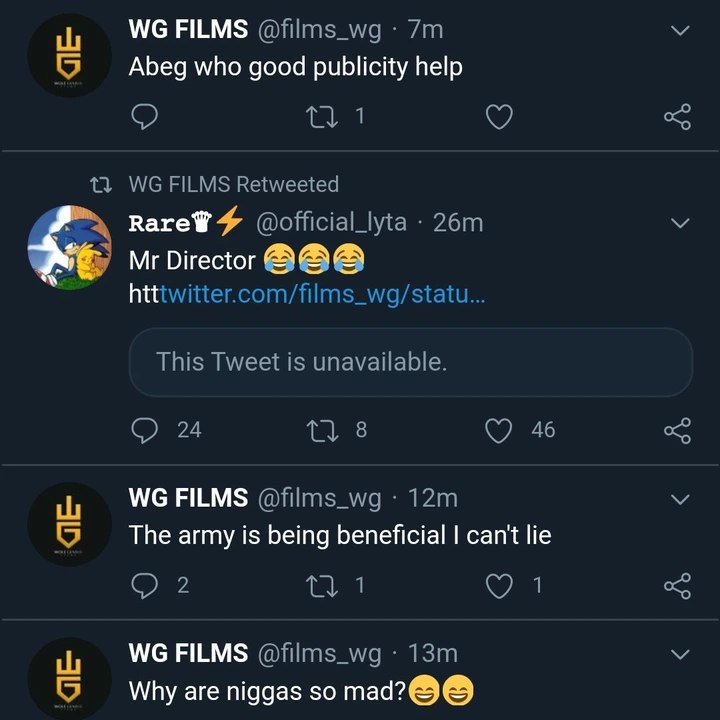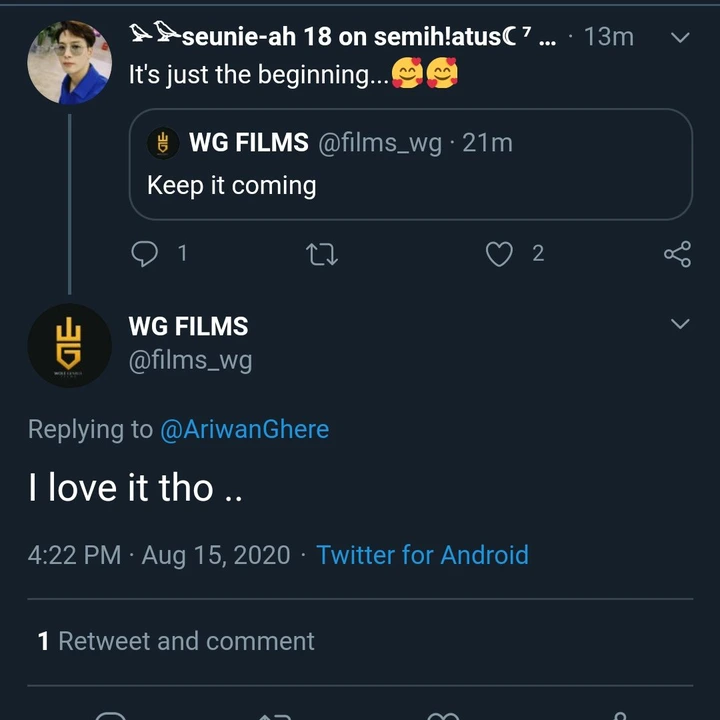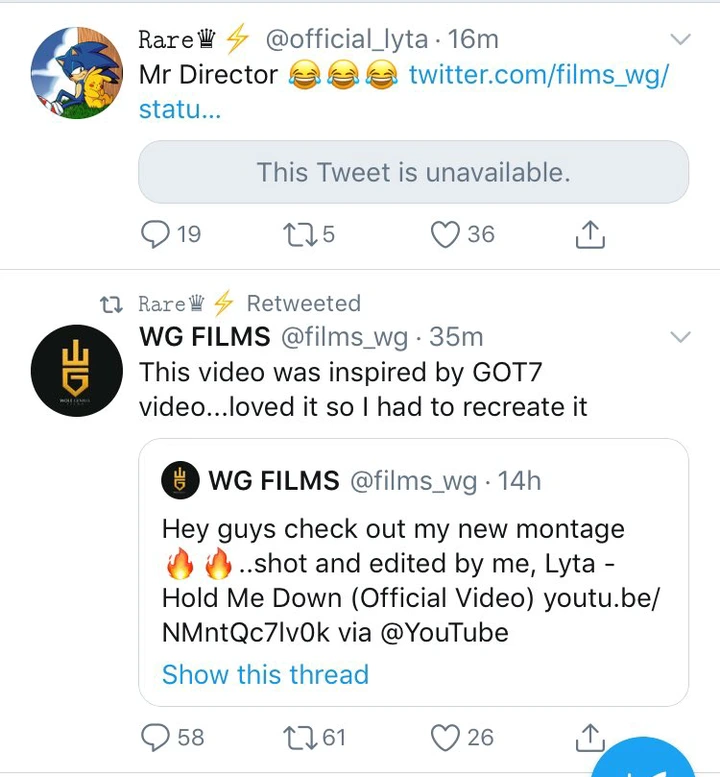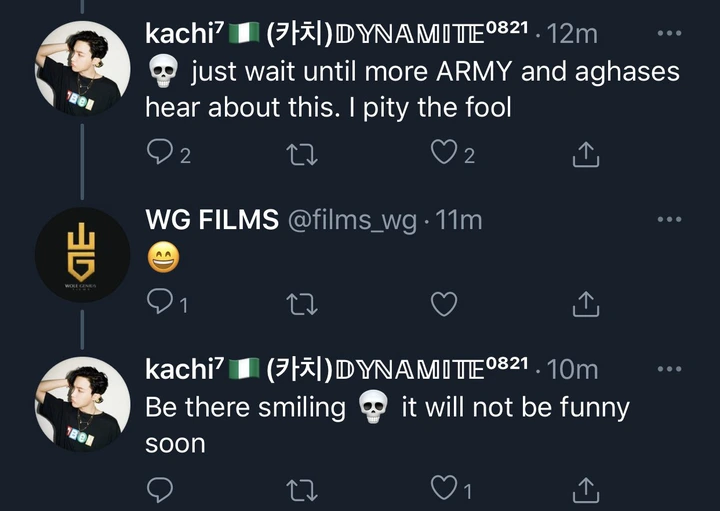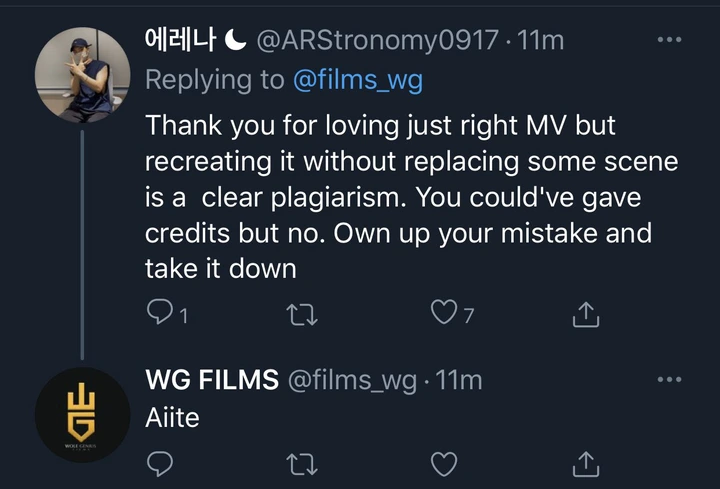 This music video director is a certified Marlian! 😂
However, see some reactions of displeased South Koreans/K-Pop fans as regards Naira Marley's tweet: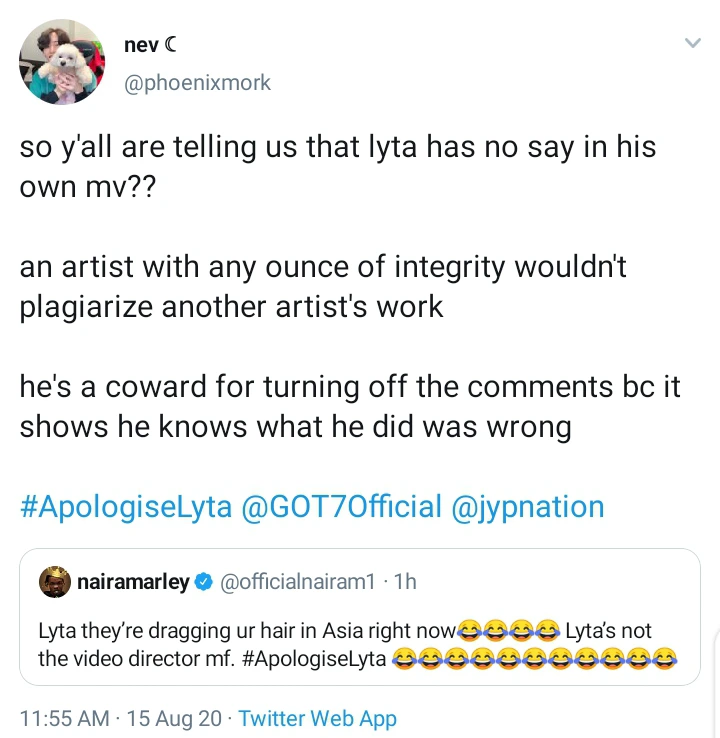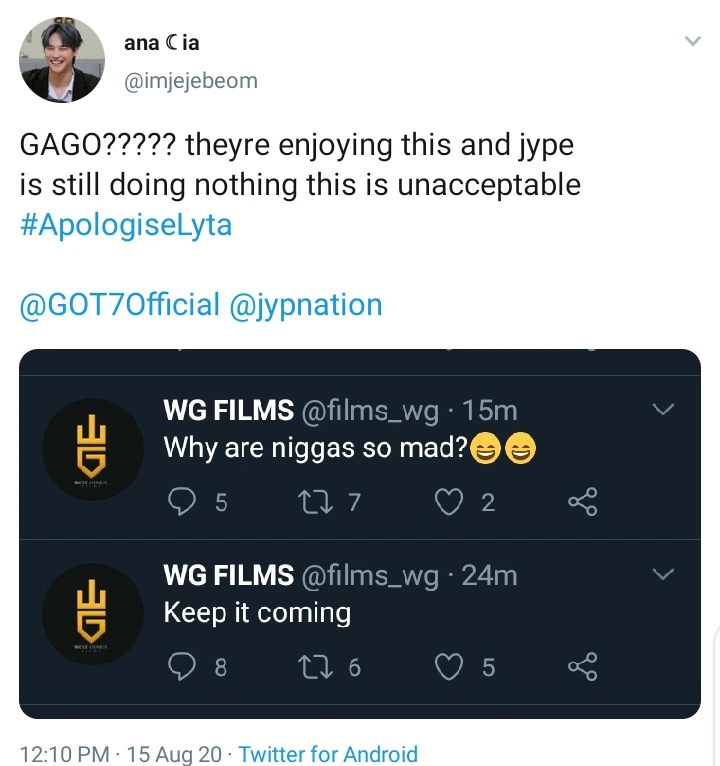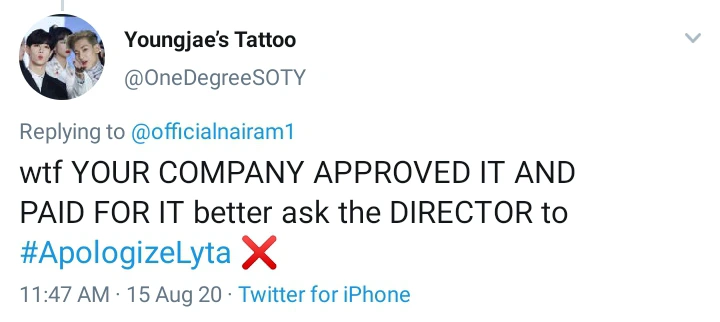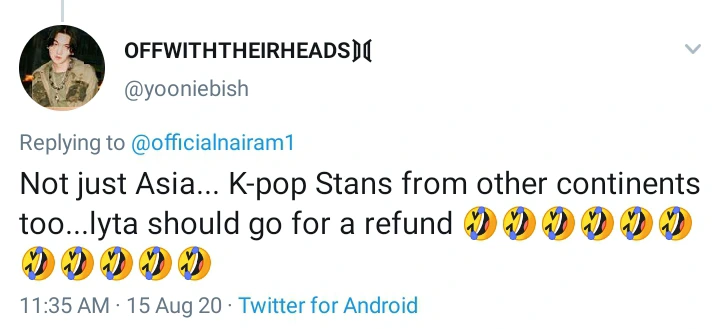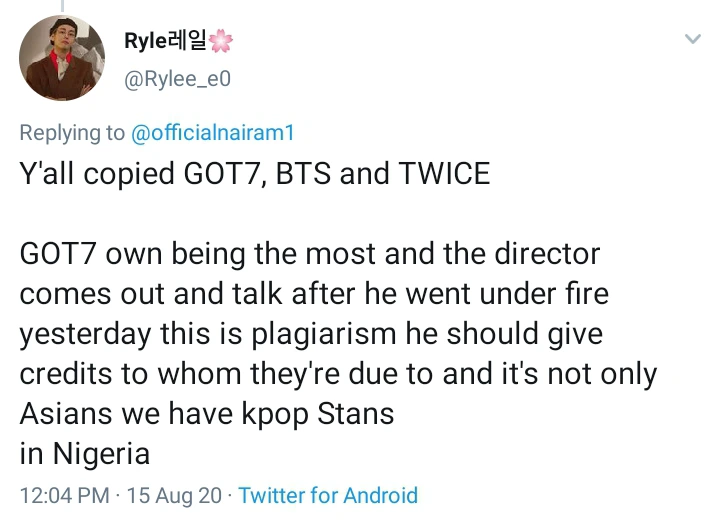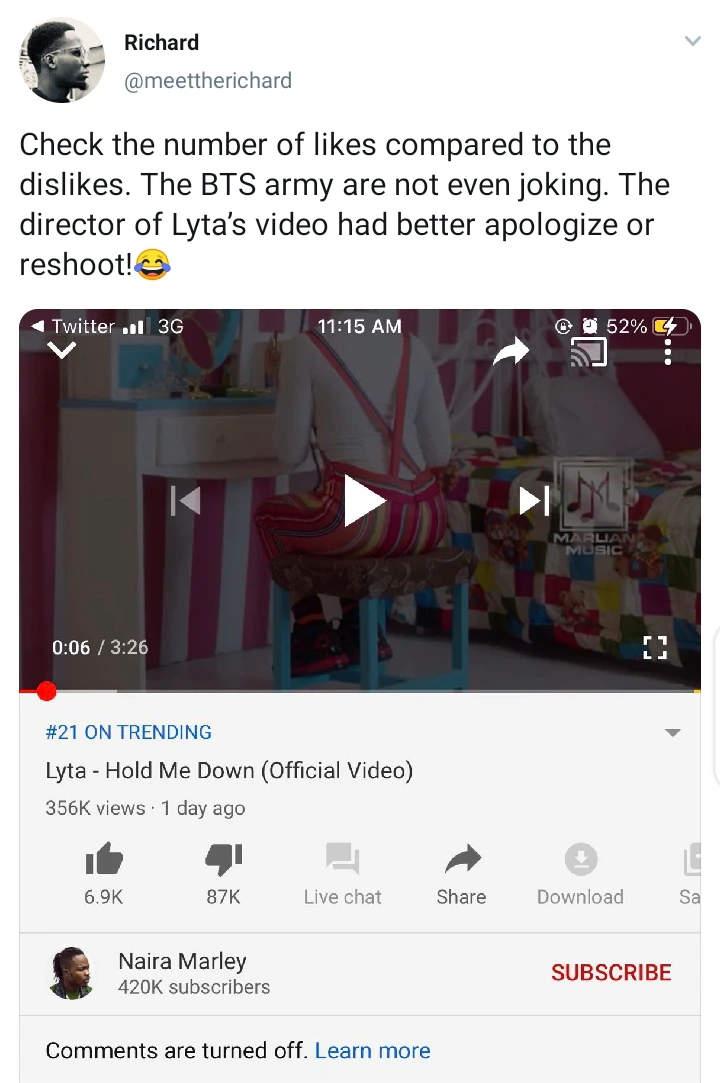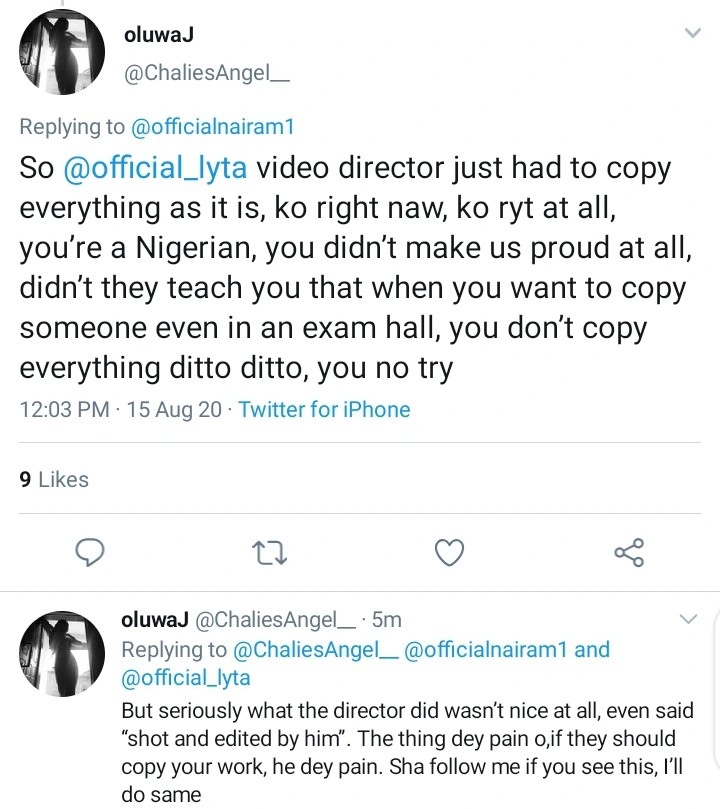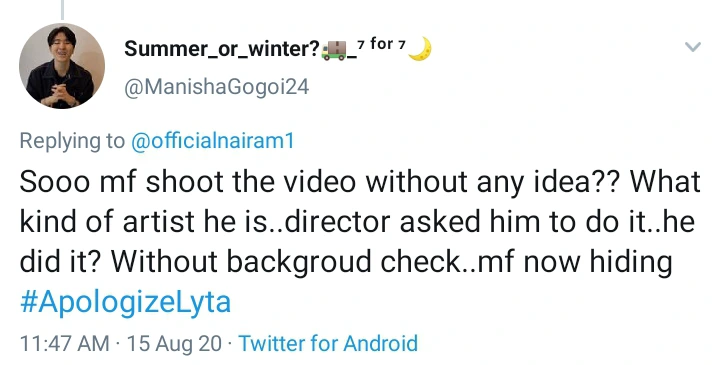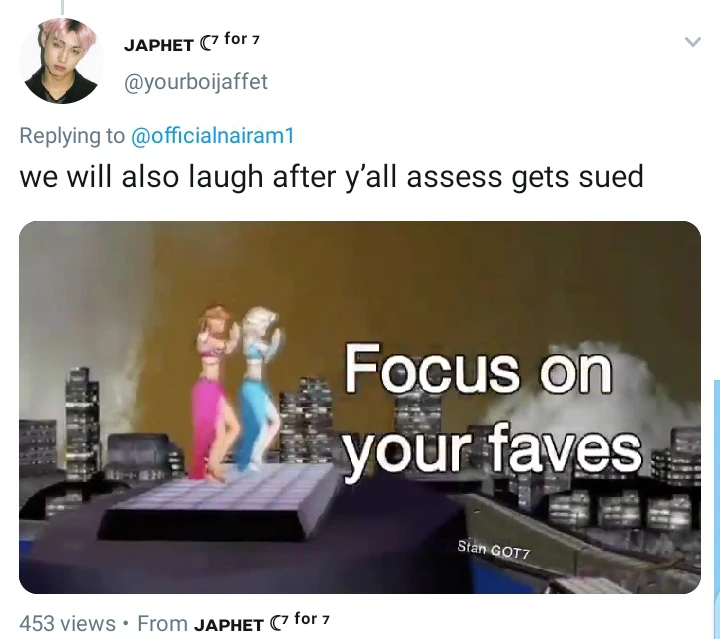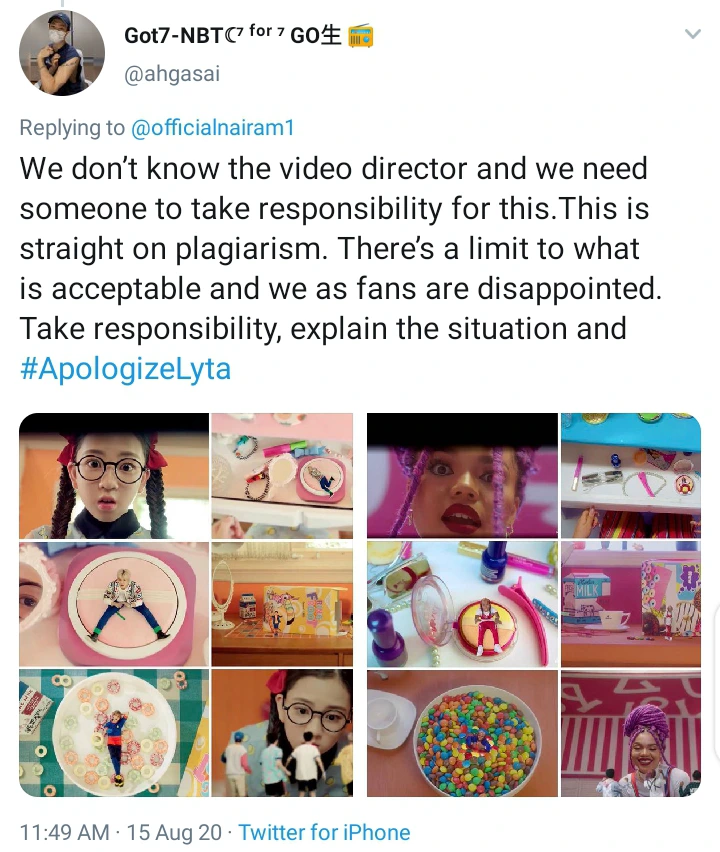 Come to think of it, these South Koreans are very serious and not joking. Well, Marlians also don't have manners 😂. Who do you think will win this battle? South Koreans/K-Pop fans or Marlians?