Naira Marley whose real name is Azeez Fashola mocked Ibrahim Magu on Twitter this afternoon. Ibrahim Magu is the acting chairman of the Economic and Financial Crime Commission (EFCC). Ibrahim Magu was Allegedly arrested by the Department of State Services (DSS).
It was reported that the chairman of EFCC,Mr Magu Ibrahim was arrested by the DSS while the agency stressed out that it has no connection with the alleged arrest.
Remember that Naira Marley recently defiled the lockdown order by attending a concert in Abuja. He and his group went in a private jet. It was reported that he would be punished for that but was later not.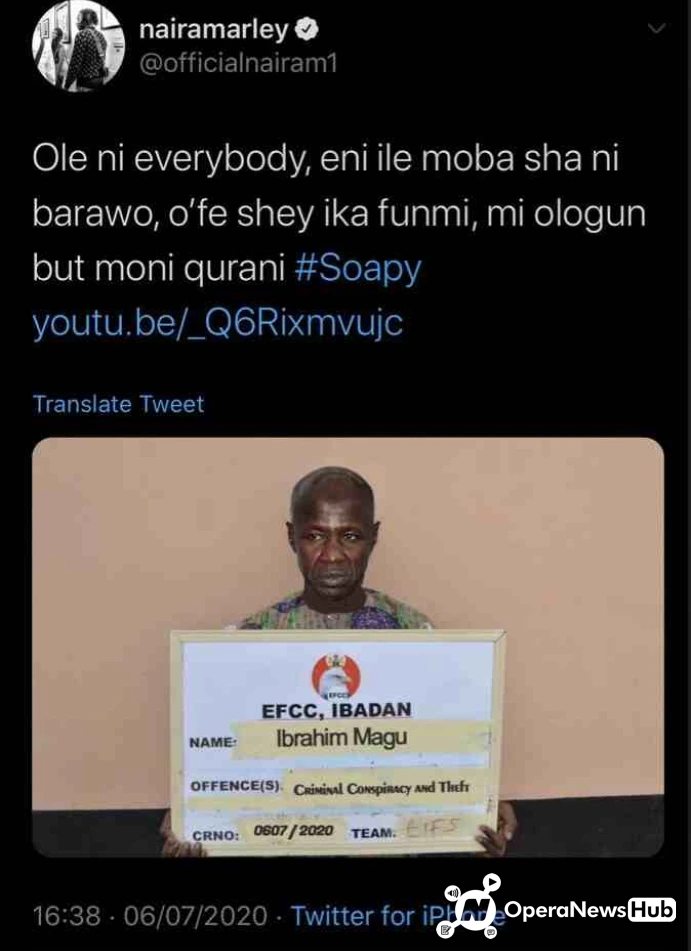 Naira Marley posted a line from the lyrics of his song 'soapy' The lyrics is however in Yoruba. It means everyone is a thief, only the ones caught are termed thief.
"Ole ni everybody, eni ile moba sha ni barawo, o'fe shey ika funmi, mi ologun but moni qurani #Soapy," the singer tweeted, alongside a picture of the EFCC boss.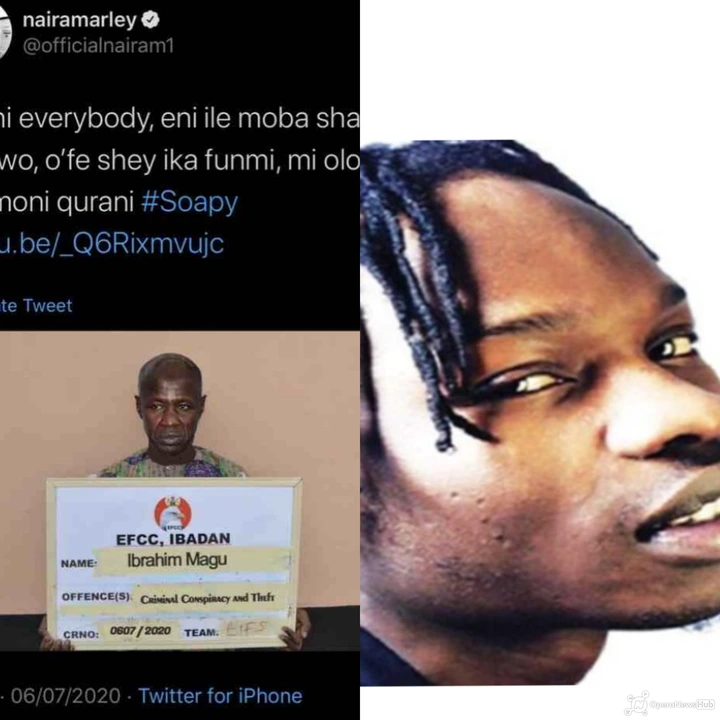 However, as we speak now , he has deleted the tweet. Another tweet followed the mockery of the EFCC boss advising that people shouldn't laugh at anyone because theirs might come.