Naira Marley and fans reply A Man Who Calls Him Lucifer (See more)
A man with by the name @oshaprapraoneof naija took to his Twitter page today to blast Naira Marley for projecting a music video full of bad scenes, scenes containing violence, burning of humans, breaking bottles, piercing through, and splashing of blood everywhere.
The man is so angry at the video naira Marley projected showing these bad scene's, he said Naira Marley is a beast of our time and Naira Marley should be thrown out of Nigeria before he throws our future generation off balance.
@officialnairam1 is the beast of our time! True son of Lucifer What a video projecting violence! Blood everywhere! Burning humans, breaking bottles and piercing through! Gosh dz is not my Nigeria! Naira Marley should be thrown out b4 he throws our future generation off balance.
Who Is Naira Marley ?
Azeez Adeshina Fashola, known professionally as Naira Marley, is a Nigerian singer and songwriter. He is known as the president of his controversial fan base, "Marlians
Most of Naira Marley's fans blast him for saying Naira Marley is a Lucifer, he got savage reply for his tweets, some supported him, some said you are major problem too Mr Judgemental.
Sometimes our celebrities see many replies of tweets of people telling them how to live their life, what they should and they shouldn't, sometimes they ignore these messages, but sometimes you gotta stand for your right because it isn't everything that karma will do for you. Learn to fuck people up when they deserve it.
See The reply Naira Marley Gave The Man Who Calls him Lucifer.
Are You A Rapist?
His fans are so happy with the reply he gave the man who calls him Lucifer.
They said Marlians always have something to say, it is frustration disturbing him, He's been holding mic for almost 23years and nothing new happened in his life that's where his frustration came from, he thinks the only way to shine is to call out naira Marley, I hope this help ur career.
See screenshot of tweets below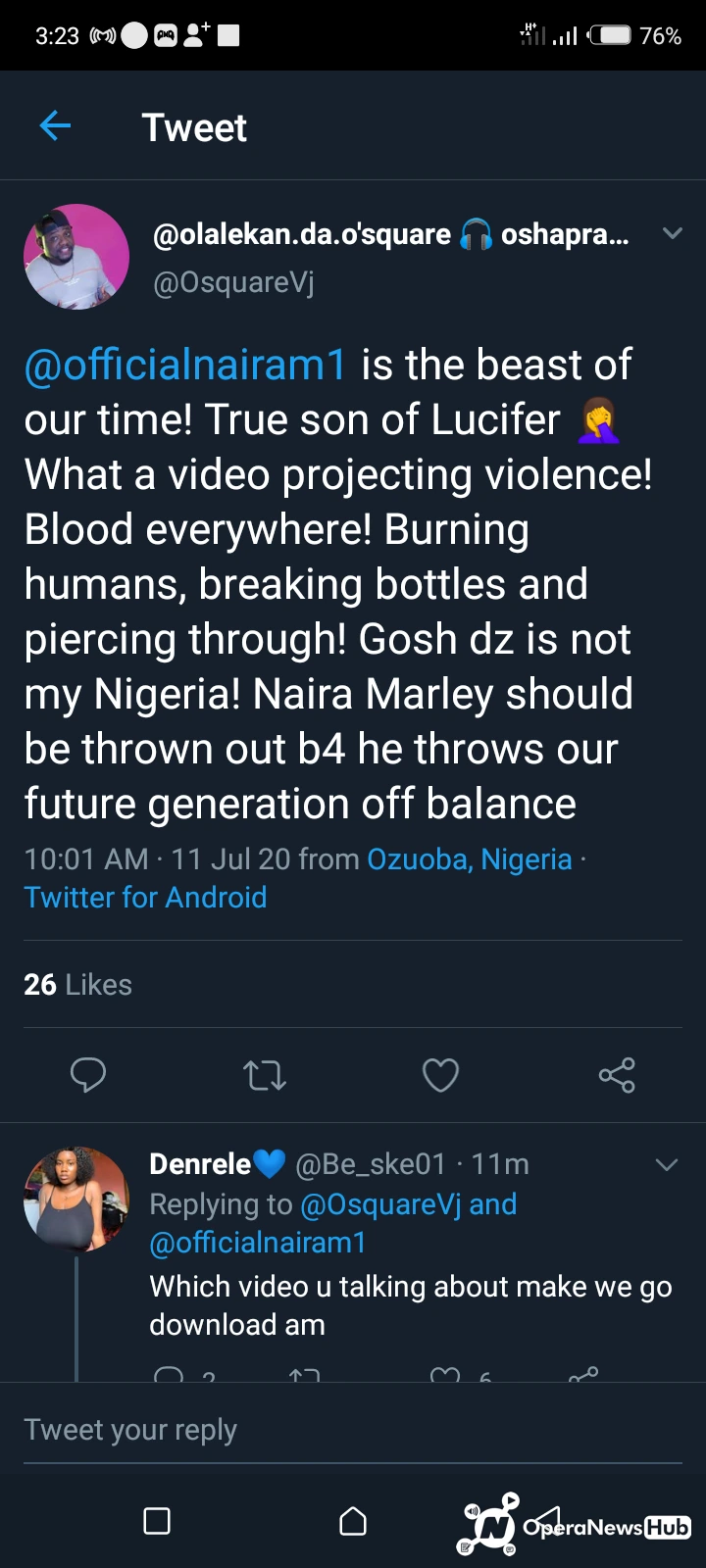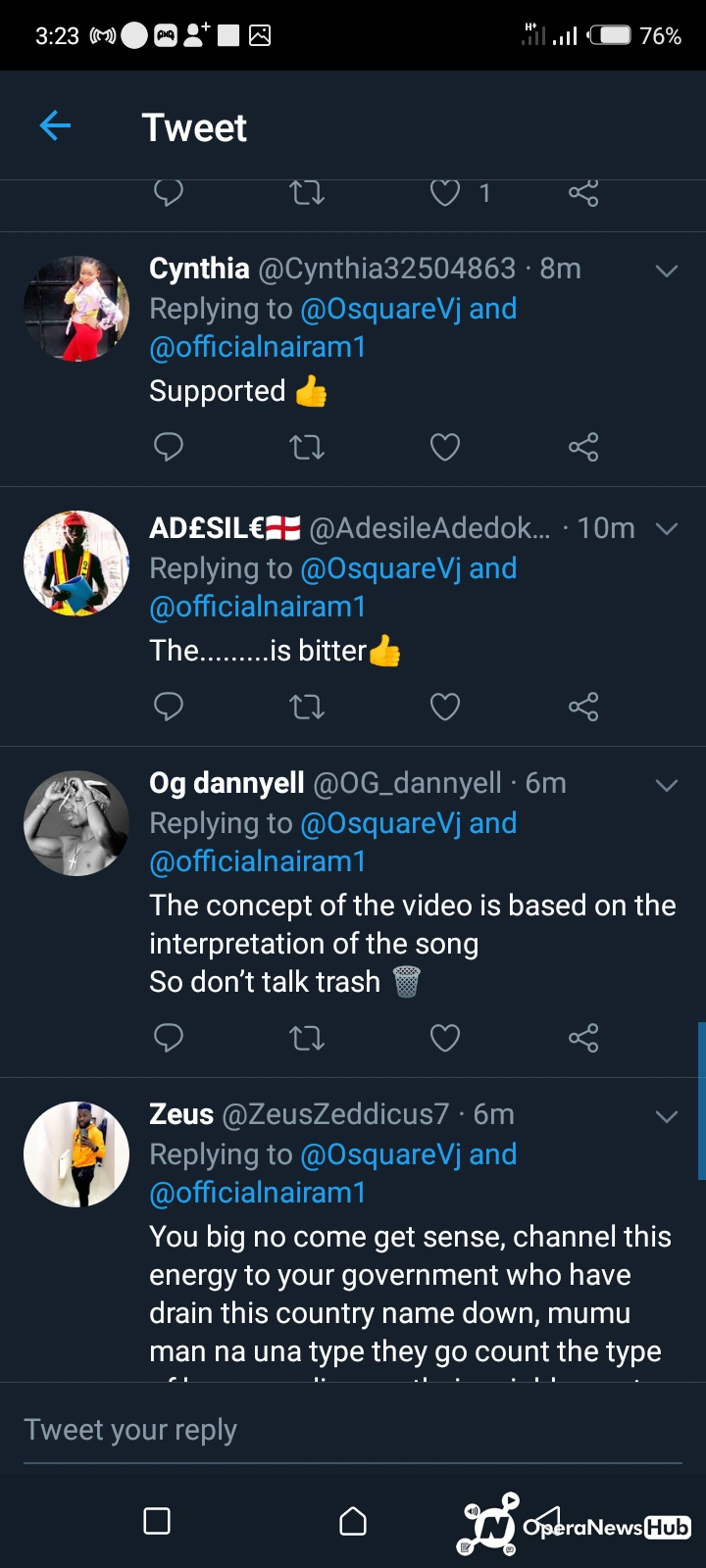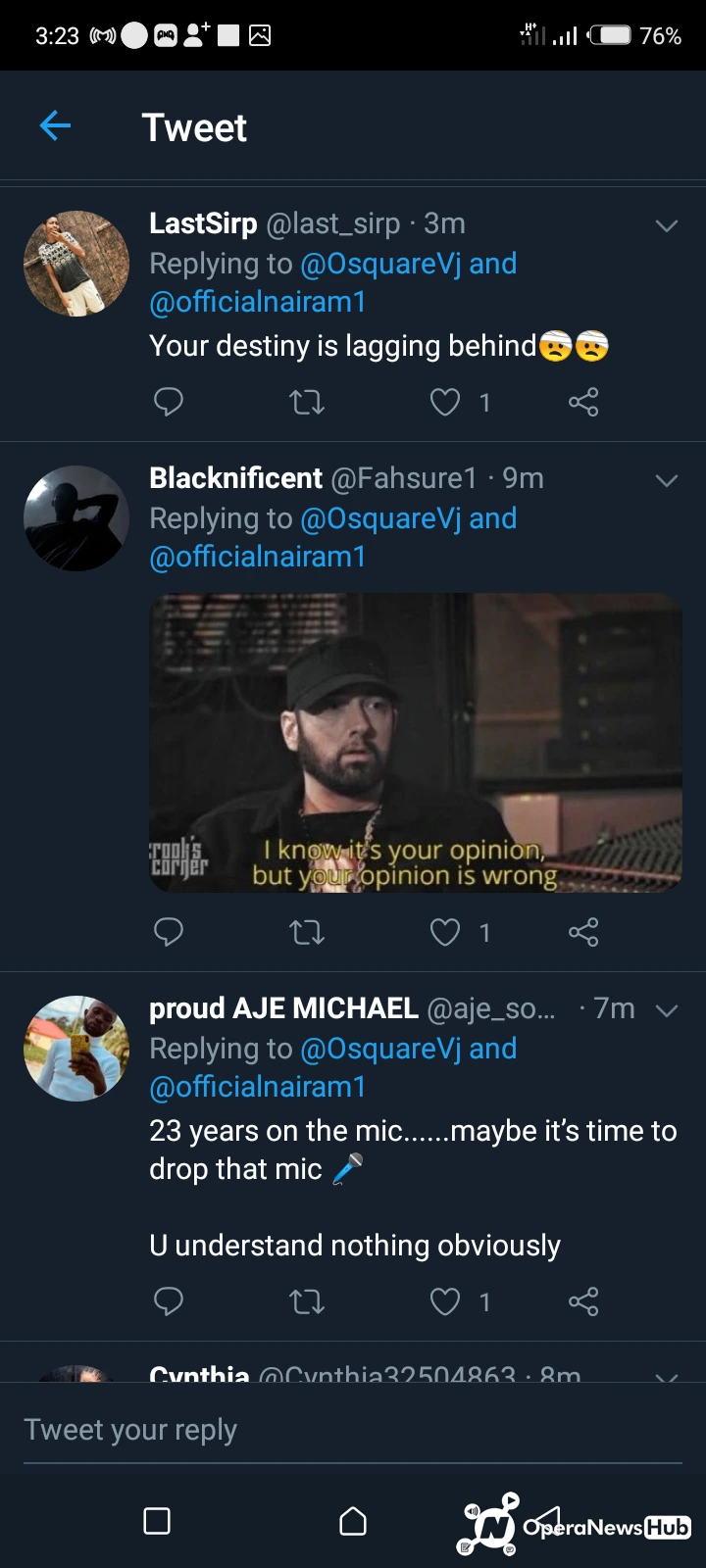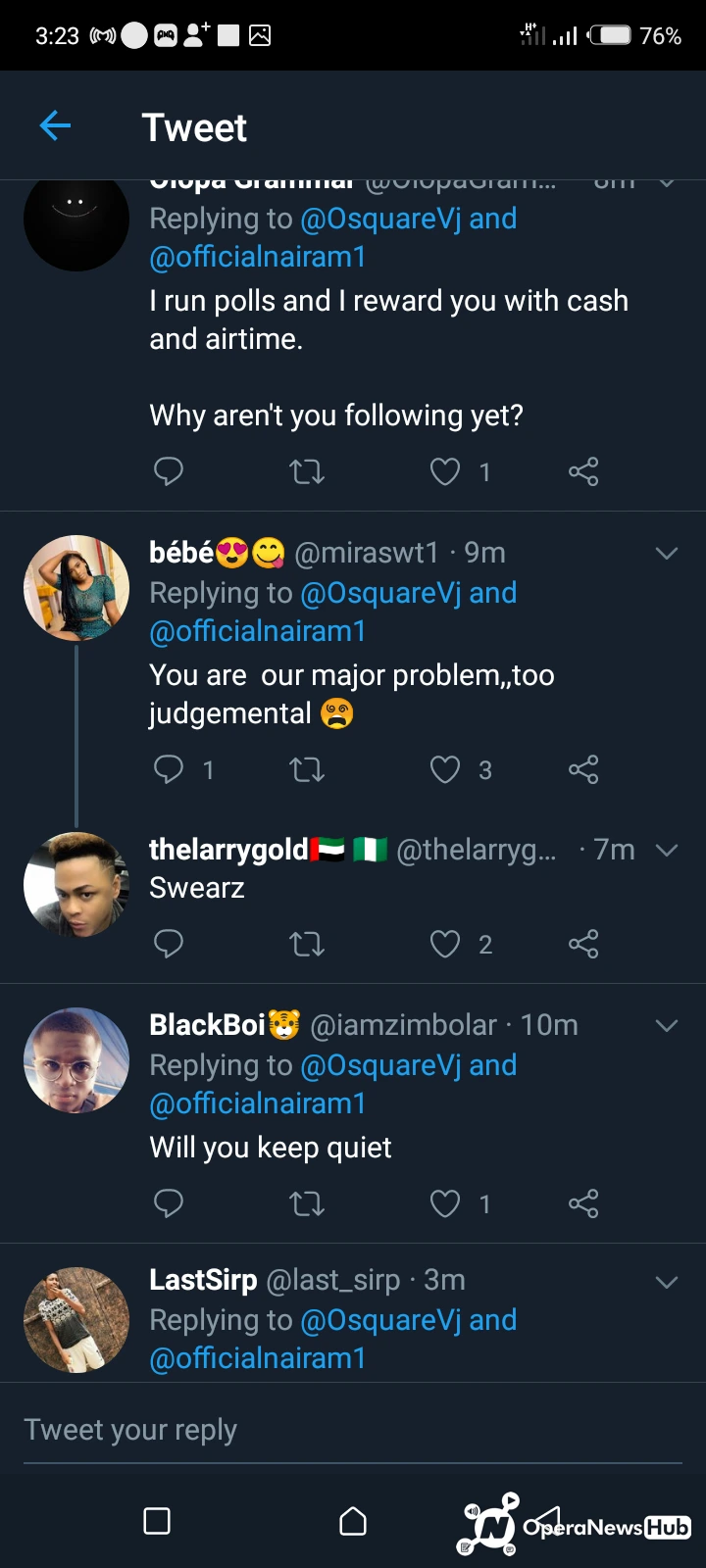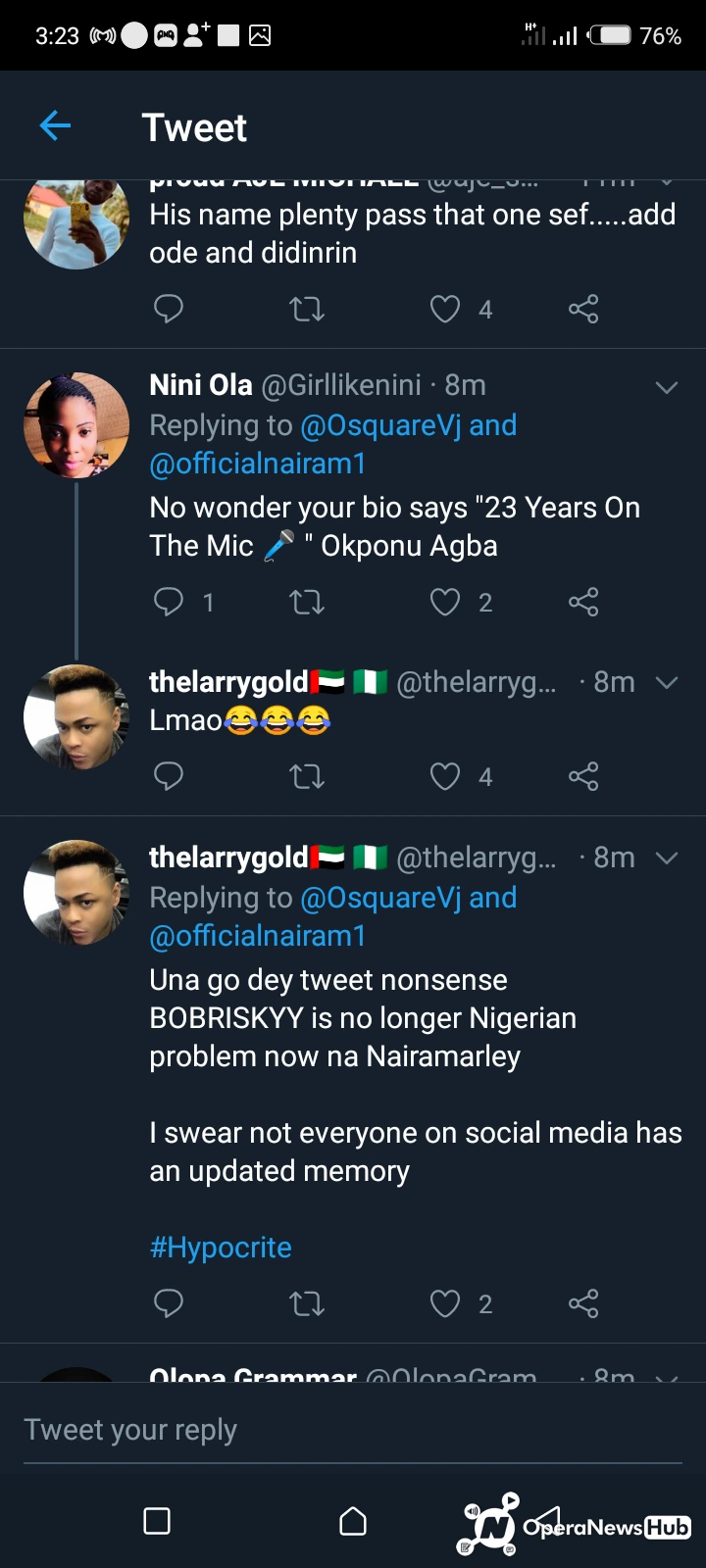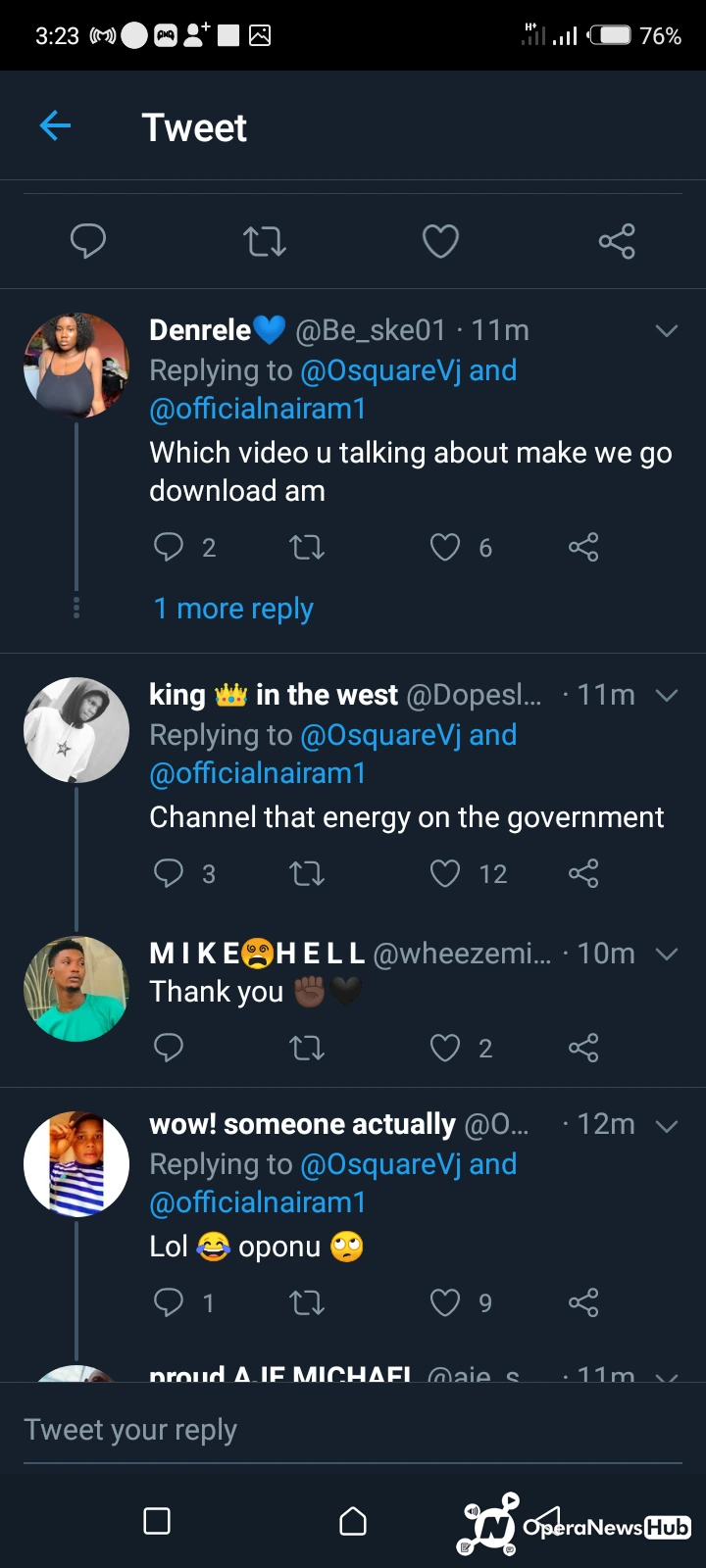 See The Reply Naira Marley Gave him