Alaafin belittle Ooni and other kings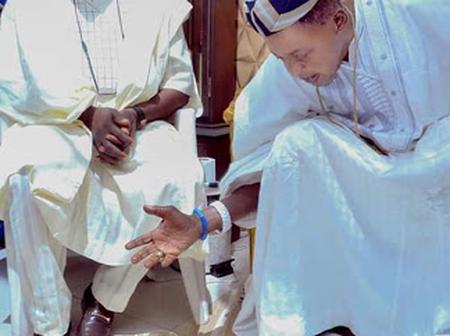 The Alaafin of Oyo, Oba Lamidi Adeyemi one of the first class Oba of Yorubaland in his recent video after he appoints the popular ace fuji musician Alhaji Wasiu Ayinde as the Mayegun of Yorubaland.
In the video, the Alaafin of Oyo who ought to unite all Yoruba races culturally and traditionally but did otherwise by warning the newly installed Mayegun of Yorubaland never to bow down or prostrate for any other kings in Yorubaland aside him. The Alaafin of Oyo stated further that the title Mayegun bestowed on Alhaji Wasiu Ayinde as equivalent in ranking with other Yoruba kings.
With this act and speech from Oba Lamidi Adeyemi will definitely brings about another war of supremacy amidst other Yoruba kings most especially the Ooni of Ife