One bad thing that that most upcoming artist engage themselves in is hard drugs, they feel that without these drugs, they won't get the flows and boldness to speak on mic and before crowd. So that's why you see some of them taking hard drugs.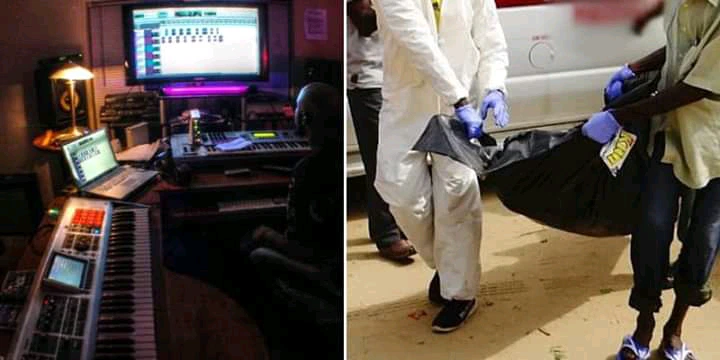 Two Musicians were found dead at the early hours of today in their studio. They were four in numbers, when people got to discover what had happened, two of them were already dead while the remaining two were found lying in critical condition. The name of the dead musicians are Ajibawo lawal and Sunday Akhigbe, they were together with their manager in a studio that's located at Awolusi Bus stop in Alagbado area of Lagos State.
According to their neighbors, the four of them were in the studio recording through out the night, and that there was a generator that was working throughout the night. During the early hours the today, they noticed something suspicious when none of them came out, so they decided to break into the building through the windows, and it was then that they discovered that the generator was inside the building, and they also found some hard drugs on them.
They cause of their death is still unknown, but some are suggesting that they might have died due to hard drugs complications, while others were saying that maybe the fumes from the generator was the cause of the death.
Here are some Reactions from people online.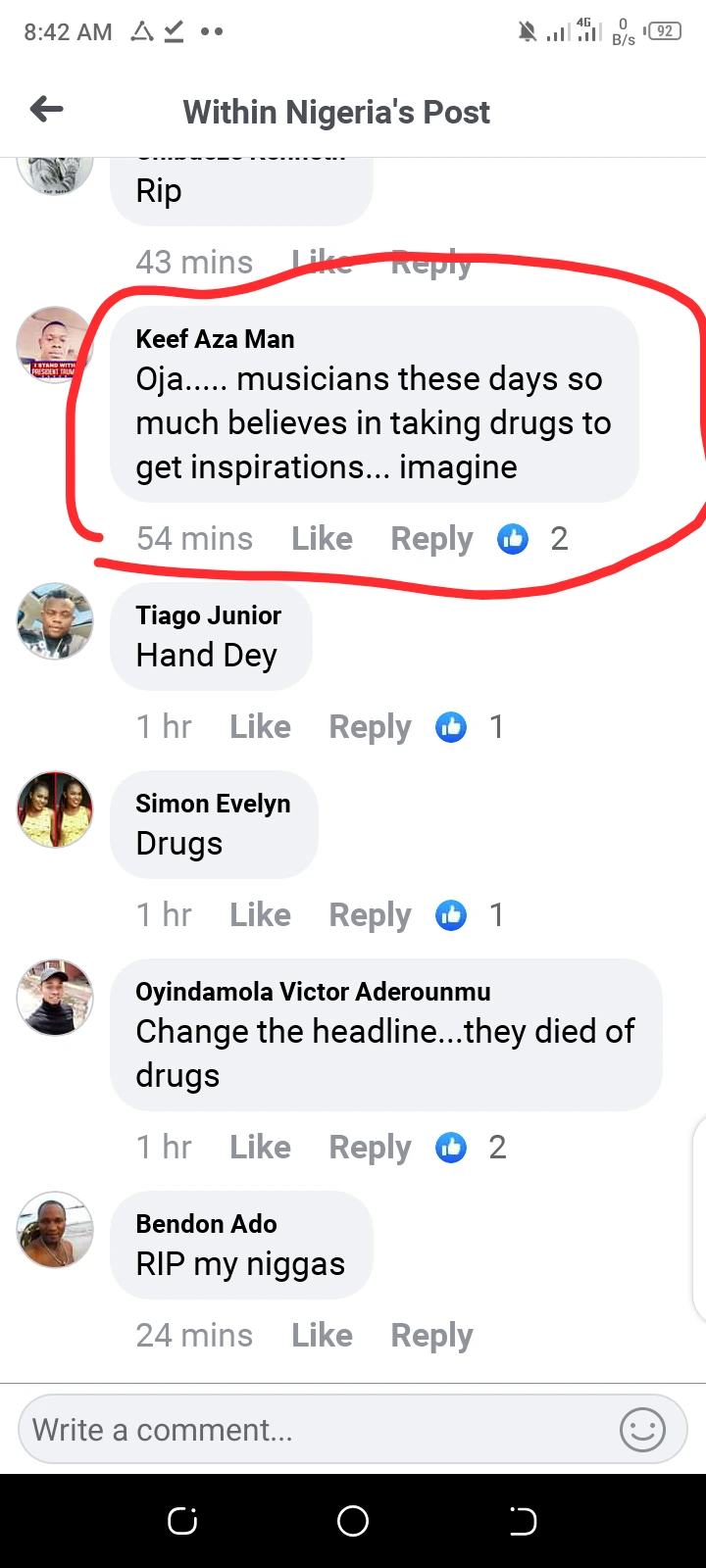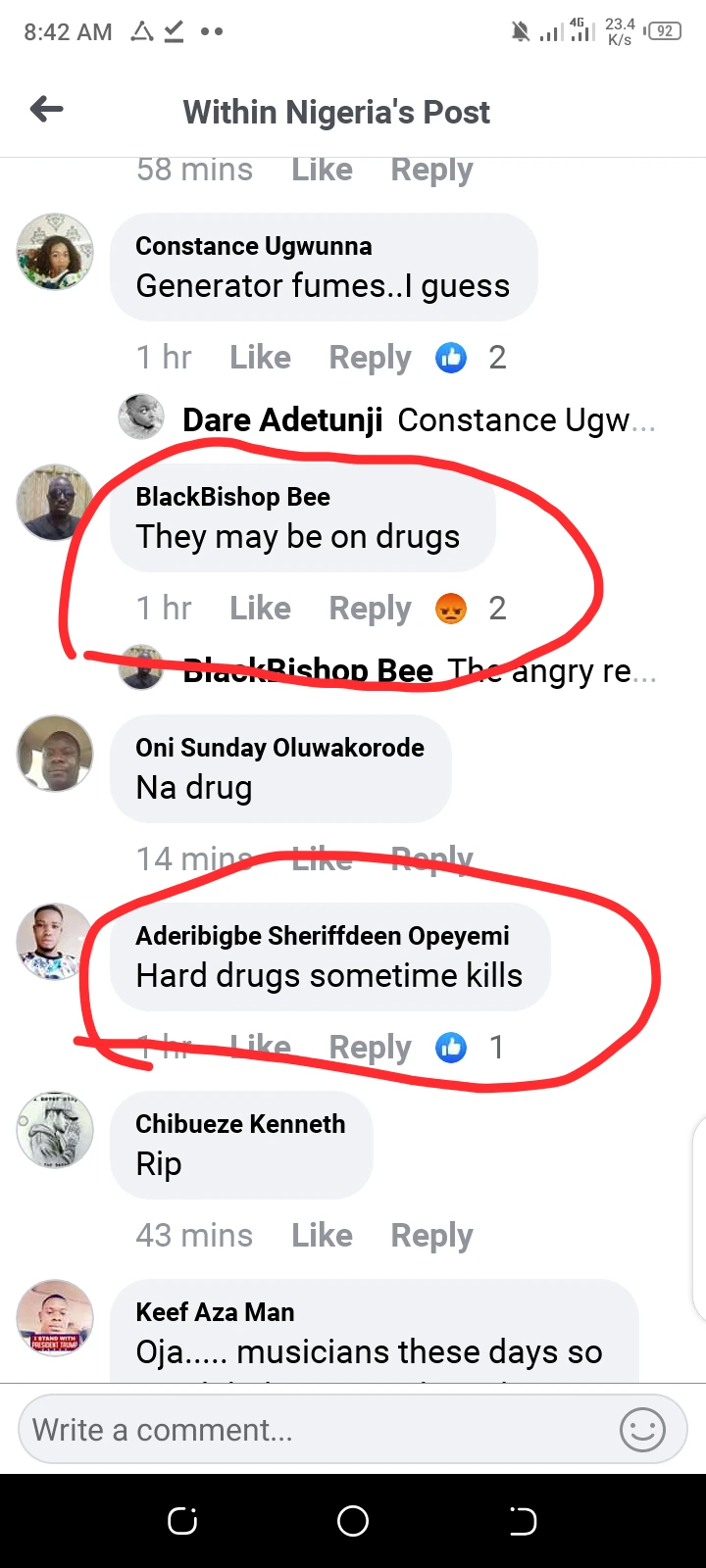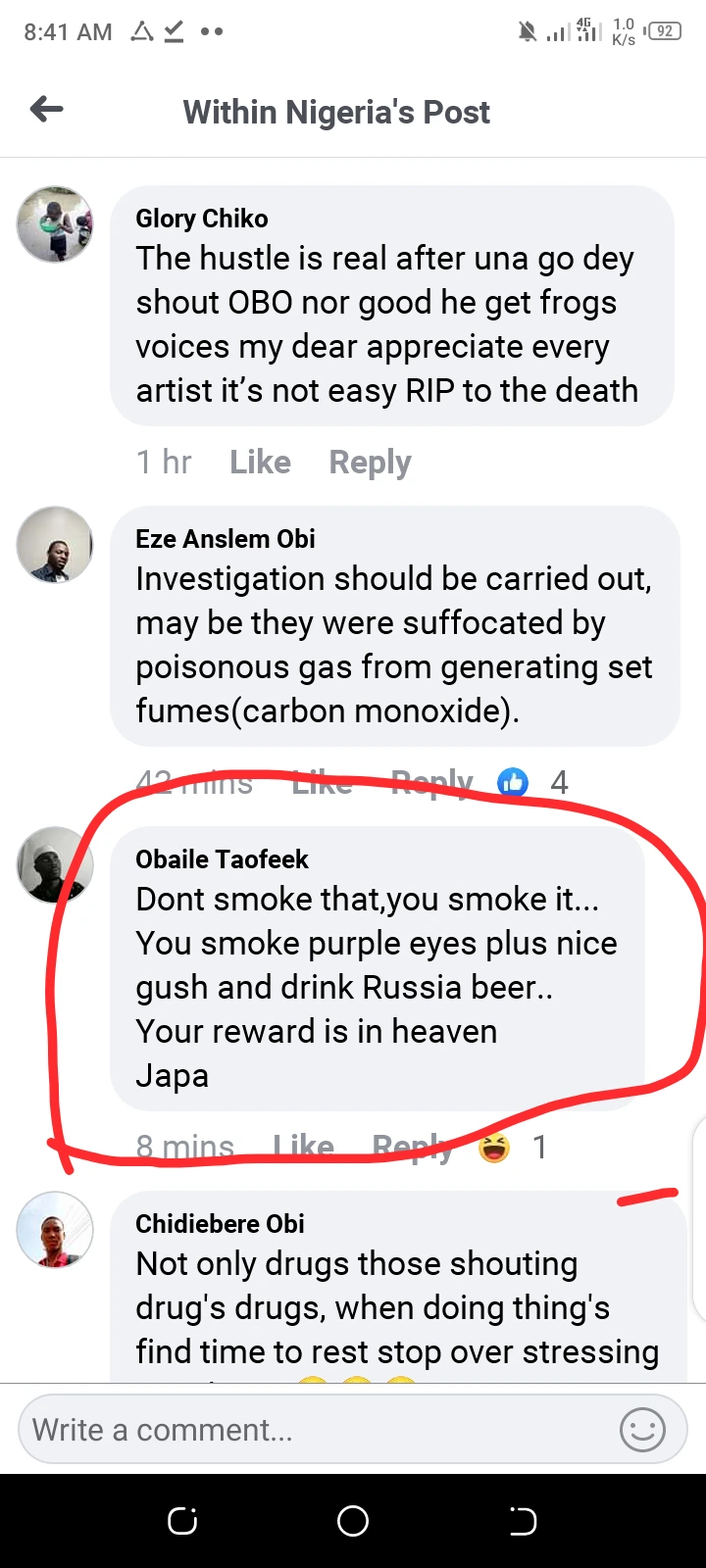 May their souls rest in peace