According to publication published by the Daily Trust newspaper and Punch Newspaper released that have captured and draw attention of many people on the social media.
In concerment to the trending news that have got many talking.
Please before you proceed to read this article,kindi do me a favour by liking,sharing and drop your far-reaching comment on the comment section.
According to the controversial news that have gone viral on all media concerning the kind of humiliation a SARS official gave to a young boy accusing him of being an internet fraudster.
In concernment with this video that have gone viral on all media showing a SARS official harassing and humiliating some young boys at VGC, Lagos state accusing them of an internet fraudster controversial known as Yahoo Boy.
In the viral video that have become a topic of discussion among the press, the SARS Officials harassed and humiliate this young boys labelling them "yahoo boys" without no prove nor any strong backup to his allegations.
What did this SARS Officers do??
After embarrassing these men, The SARS Officials went ahead to cause damages to their car, destroyed the driver's seat window, they went ahead to break the windscreen, and also the back seats glasses and so on.
This video was snapped "See what SARS did to the Guys Benz in VGC Lagos after they charged him of being an internet fraudster popularly known as Yahoo boy.
See Screenshot from the video below.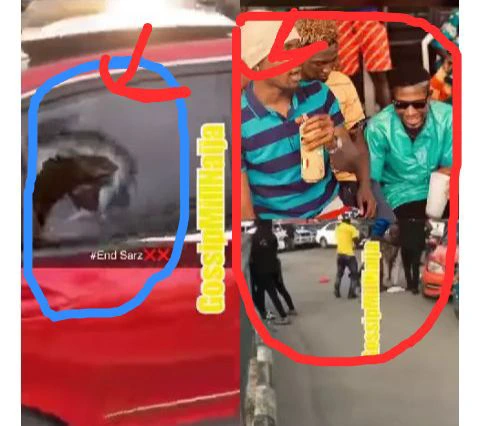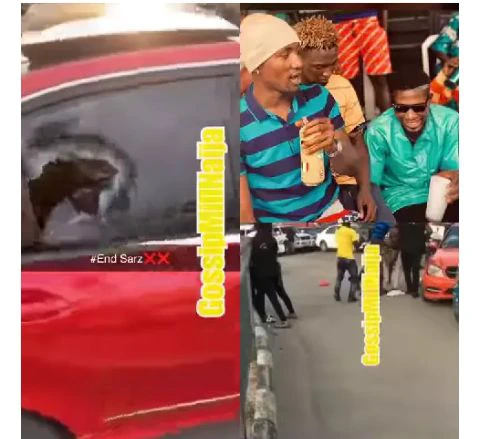 To be honest, the way people in authorities do harrassed and humiliate innocent bboys is getting is getting out of hand, I suggest that government should put this into consideration in other to put an end to this situation.