Earlier reported that Lil frosh a young Nigerian musician under the record label of Davido that he disfigured the face of his beautiful girlfriend after beating her several times, after it was reported so many fans have dragged him online and in the spot of that he didn't say anything until today, which he posted an official statement on his instagram page.
See what he said:
"Based on the wide range incidents between I Lil frosh and the cute gemini, I would like to inform my fans and loved ones that we are on top of the situation, we urge friends and fans of I Lil frosh to be at ease and not to entertain fear or cause for further rancor to this situation, we would also like to state that we condemn violence in all forms be it domestic or otherwise, I sincerely apologise for my actions and inactions"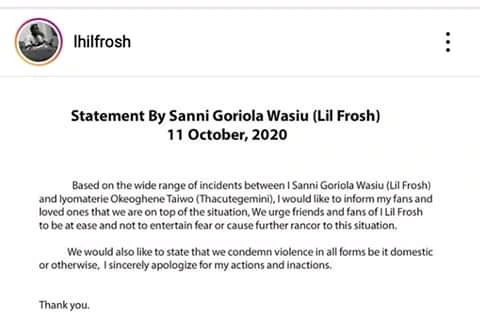 It will be recalled, Lil Frosh contract with DMW was terminated after an internal investigation carried out by the record label, it was discovered that Lil frosh just decided to be satan's only begotten son by beating her black and blue.
Gift Camille, the ex-girlfriend of Lil Frosh took to Instagram to give in details what really transpired before she was beating like a thief caught in the middle of the market by her ex boyfriend, Lil Frosh. She further denied to have cheated on Lil Frosh , the model says she did not sleep with any of his friend.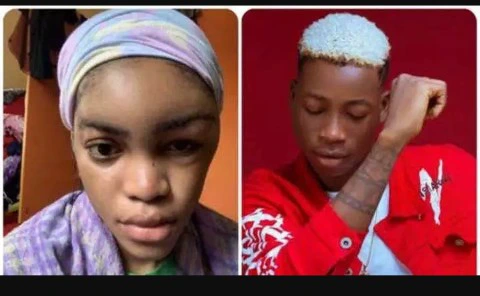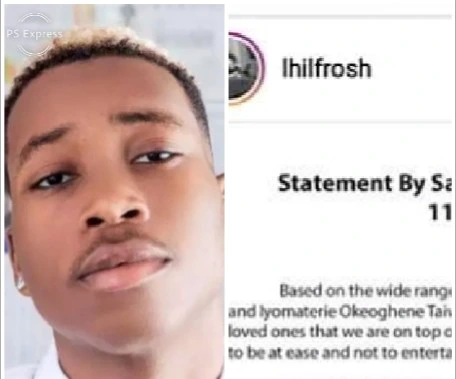 After this was posted was posted on Facebook fans have reacted to it. See reactions below.