A lady from Florida named Jasmine Tridevil was the lady that set the internet on fire after she undergo a body surgery modification to add a third breast to two that nature already given to her.
She said that she spent 20,000 USD for the third breast,so that he can achieve her dream of being a celebrity and she is a musician and have released many songs.
Many reactions from agencies and people about the modification. Jasmine reveals that the doctor that performed the surgery forced her to sign an NDA so she couldn't reveal the identity of the doctor that performed the surgery.
Jasmine have posted some photos with her third breast, and many people reacted about the third breast which is in the middle of the natural two is totally different from others as it has a different skin tone.
Jasmine Reveals: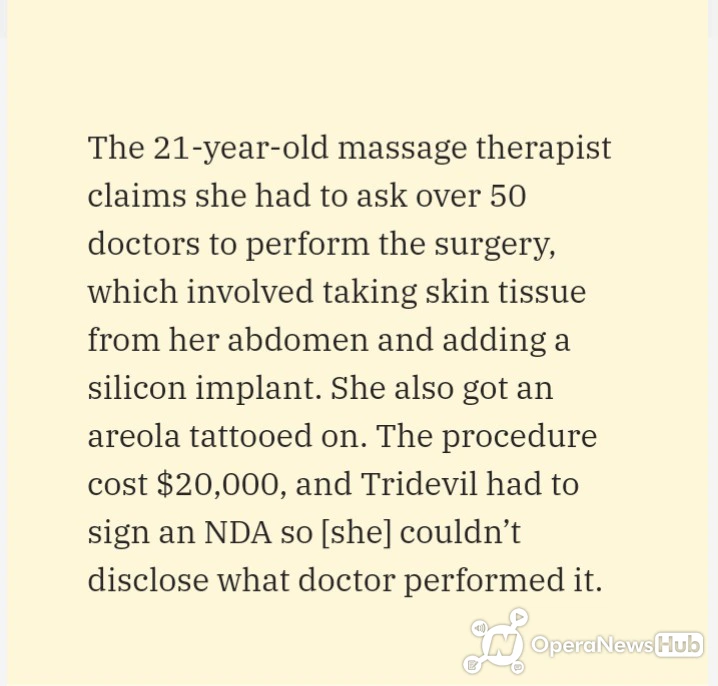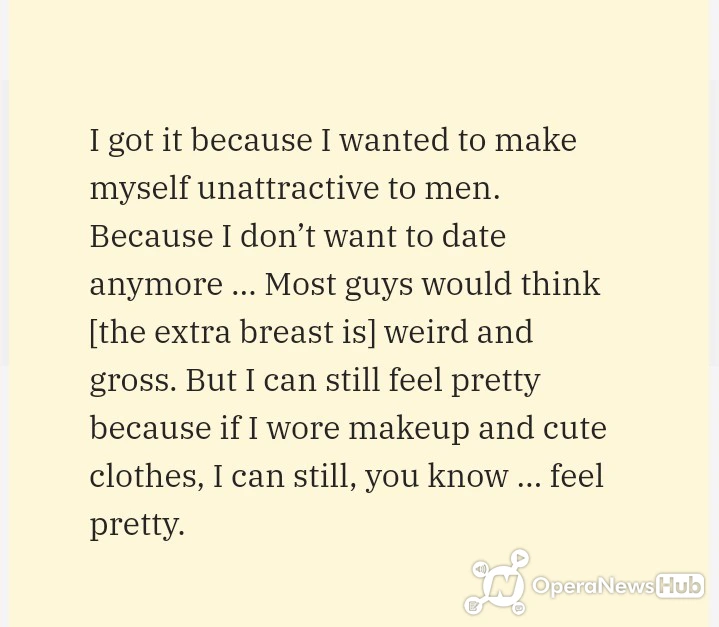 Below are photos of Jasmine Tridevil: