Indecent dressing serves as a common problem that has been battling the society. Nowadays, a lot of people put on improper dresses in the name of fashion. Many attempts to put a stop to this bad act has proved abortive as some people refused to follow the right step. An incidence occurred as a lady was embarrassed in public for wearing an indecent dress.
According to report, the incident happened at a popular place called 'Computer Village' in Ikeja located in Lagos State. In the viral video that has gone viral on social media, the lady can be seen in a transparent pink dress passing the street. A lot of people were shouting at her due to the kind of cloth she worn.
However, some people brought out their phones to record the incidence. A little boy out of the crowd rushed and slapped her butt and later ran away. With anger, the lady laid curses on her abuser.
Below are the photos of the incidence: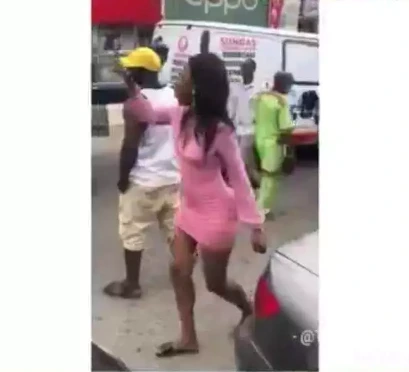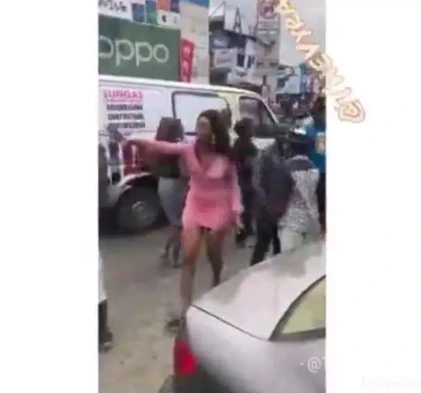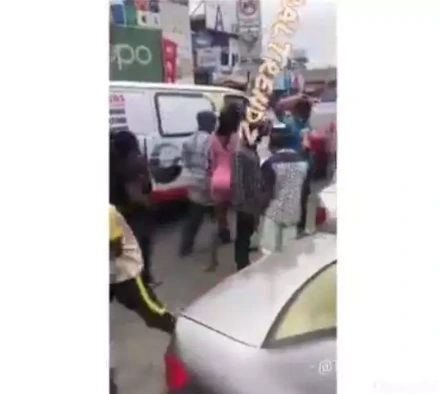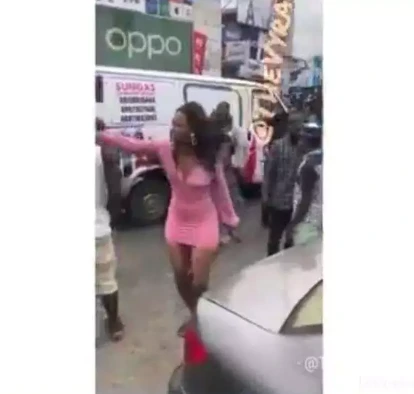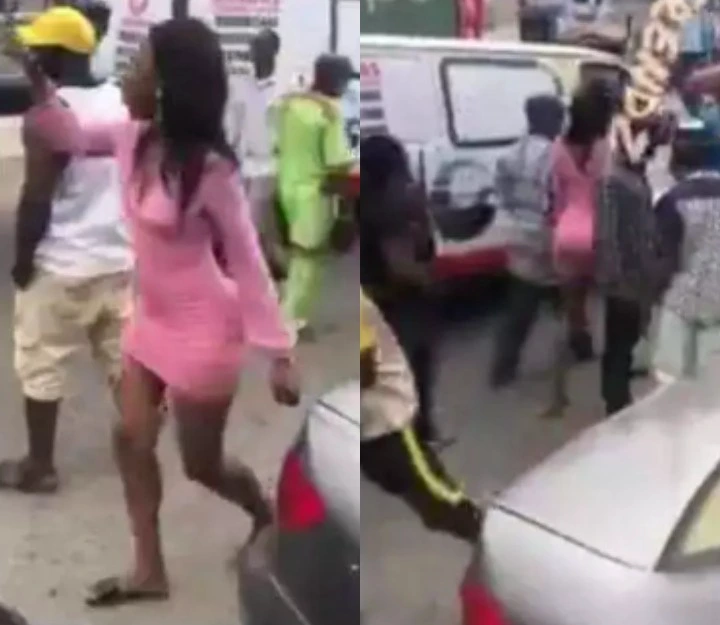 This is really a wrong act from the little boy. He should not have taken justice into his hands. Also, the lady is also wrong for wearing such a cloth in public. People are advised to avoid the act of indecent dressing so as not to be embarrassed.