"Kill am! Beat am!" were the only cheers you could hear, as people watched suspected members of rival cult groups battle for supremacy.
It was Saturday and the last day in November, but it was a day of war for them.
The monthly Environmental Sanitation exercise was being observed across the state.
At about 7:a.m., some residents were seen clearing drainage, cutting grasses while some young men played football along the streets.
Officials of the agency in charge of monitoring of the process were on patrol moving from Onopa through Amarata, Ekeki, Opolo down to Tombia roundabout and Kpansia market where some defaulters were arrested.
However, members of the cult groups at Arietallin were not concerned about keeping their environment clean.
They were more interested in settling scores.
Armed with machetes and other dangerous weapons, the suspected cultists from the area clashed with a rival group from Ovom.
Cursing and threatening each other, a boy among them, motivated by the cheer, lifted a well sharpened machete and cut his rival deep in the neck.
The victim supported his neck with his left hand and ran away screaming: "l will be back, wait and see".
The attacks happened, despite the presence of several armed Police and Civil Defence officers.
As tension mounted, the two groups shot at each other from a distance. Everyone scampered for safety.
In a bid to avoid a bloody clash, the security officers shot into the air and dispersed them.
A resident of the area revealed that Iceland and Greenland cult groups dominated the vicinity and were always engaging in bloody rivalry battle.
"These groups fight and even kill themselves every sanitation day because, they stay at home on those days and fight for territories.
"What l don't understand is why the government can't control these boys".
"That wounded member must revenge soon," he stressed.
He also complained that they were bad examples to the younger ones who saw them as heroes.
You could blame the police for not doing anything, but they also have their experiences.
A police officer, who would not want to be named, said he lost his younger brother during a cult clash in the area last year.
"Forget about their sizes, they are armed and dangerous.
"With godfathers strongly behind them, they commit Crimes and go scot-free," he added.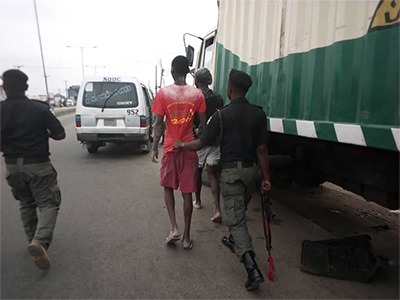 While that happened, sanitation compliance monitoring agents made arrests and seized items from defaulters.
The sanitation director, Mr Pereowei Eguruze, said that a total of 41 defaulters were arrested.
"Despite our enlightenment over the media during the week, 21 men, 20 women and a minor were arrested.
"Defaulters will face trial at the sanitation court,"he said.
According to him, they would be asked to pay a fine or serve a 3-week sentence in Okaka prison.
He said the minor was set free.
"Overall, compliance was reasonable," he concluded.
Mr Steven Mondebo, is the director of Health and Cleanliness and he displayed some expired products seized from different shops within the week.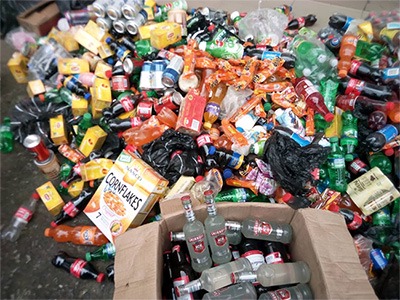 He advised residents to always check the expiry dates of products before consumption. He also encouraged them to report those who deal in fake or expired products for prosecution.
"People should be mindful of what they consume during this festive period.
"Most traders will sell expired products at cheaper prices. So, let's be careful," he warned.