Housemates Flee As fire Explode in Big Brother Kitchen
 Housemates joined hands to quench a fire after an explosion happened in the Big Brother Cameroon Kitchen on Thursday night.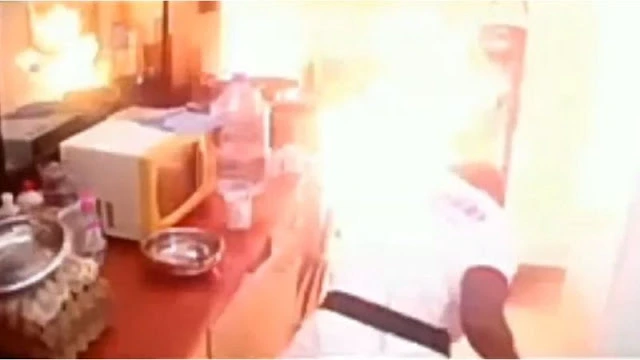 Cyril Akonteh, managing director of Biggy 237 which is the name for the show,  told BBC News Pidgin that, "the fire started from a microvave which was not properly handled".
'Housemates panicked when it happened but as soon as they realised it was not too serious they handled it and everything went back to normal", he added.
Cameroon started the first reality show, Biggy 237 on August 2, 2020. The show is set to focus on teaching how people from English and French roots could live in peace.
This is exceptionally important especially at a time when Cameroon is struggling with the Anglophone crisis and other issues, Cyril Akonteh, the managing Director told BBC Pidgin.
Watch the video below: