There was a drama in Benrose estate Murang'a town after a house help was caught in act with her boyfriend at her employee's matrimonial bed.
The alleged househelp had told him that that's her house and he felt at home. The owner of the house claimed that she was alerted by one of her neighbours and that's when she rushed back home and caught them red handed.
The employee claimed that she had no husband and that's why she rushed to back to the house to confirmed alleged man who was in her house.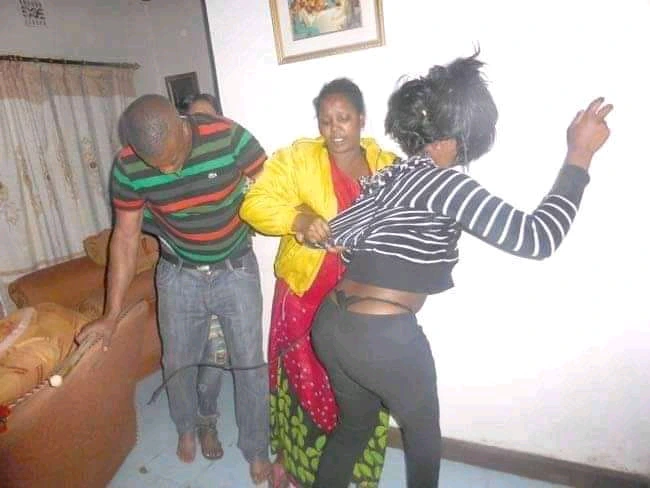 On arriving she found her kid laying down alone, and this is when she banged the door and caught her househelp and her boyfriend from Makueni on act.
The man identified as Nzioki, claimed that he could not have traveled from Makueni to Murang'a only to be welcomed at her employee's house.
The angry employee ganged at the two lovers who tried to apologize but it went into deaf ears. The neighbours who had now gathered, tried everything they could to stop the fight.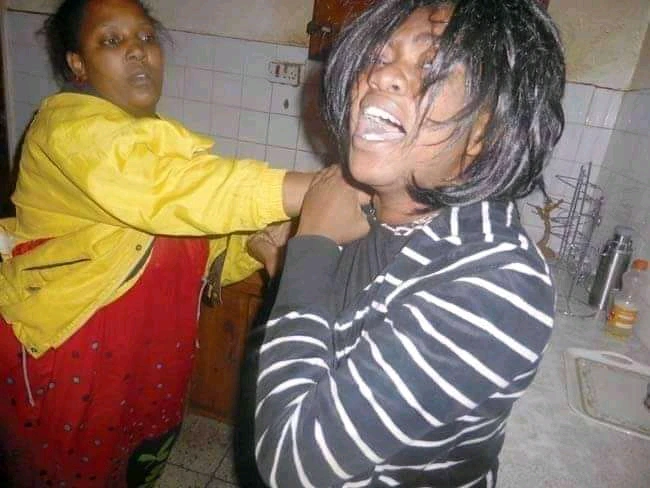 One of the neighbours alarted the police who arrived at the scene and stopped the fight immediately. The alleged employee claimed she cannot live with the househelp again and the only solution was to fire her.