Some passengers have died after a commercial bus somersaulted in a horrific accident in Lagos.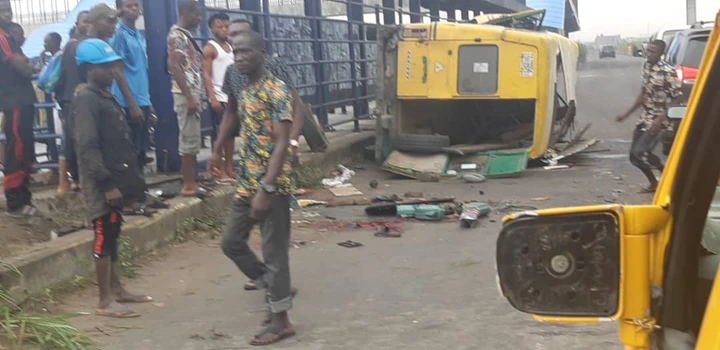 The accident scene
According to The Nattion, at least three persons have been confirmed dead and many others injured after a commercial bus suffered an accident in Lagos.
The bus is said to have hit a median and then tumbled along the Lagos-Badagry Expressway.
More details shortly…