herdsmen reportedly arrested on their way to Lagos checkout the weapon they were caught with.
Another set of suspected northern herdsmen have been reportedly arrested by angry protesters in Ondo state.
The suspected herdsmen were heading to Lagos with some locally made guns which they hid in the car transporting them to their location, according to Sahara reporters the protesters in Ondo spotted their vehicle and noticed the vehicle was occupied by mostly northerners, they suspected them to be the Notorious herdsmen and had to stop their vehicle, they insisted on searching the vehicle and when they eventually searched the vehicle, locally made guns were recovered from the vehicle.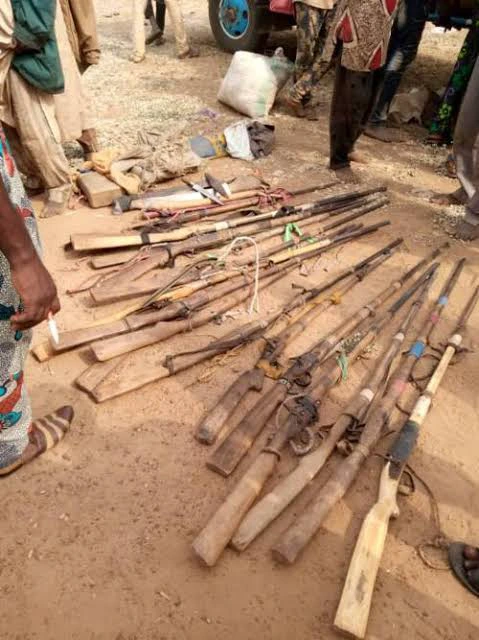 The angry youths damaged the wind shed and some other parts of the vehicle, the herdsmen were arrested and handed over to amotekun Corps for further investigation.
See the photo of the vehicle below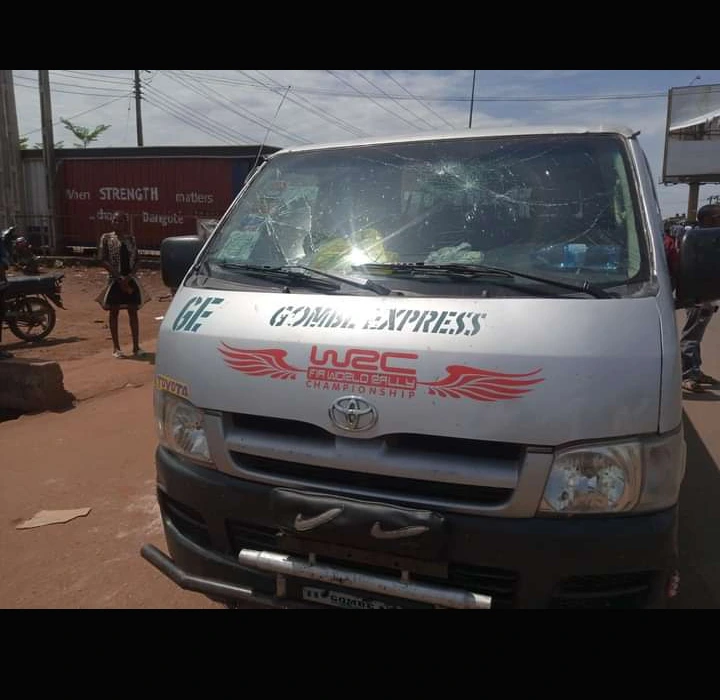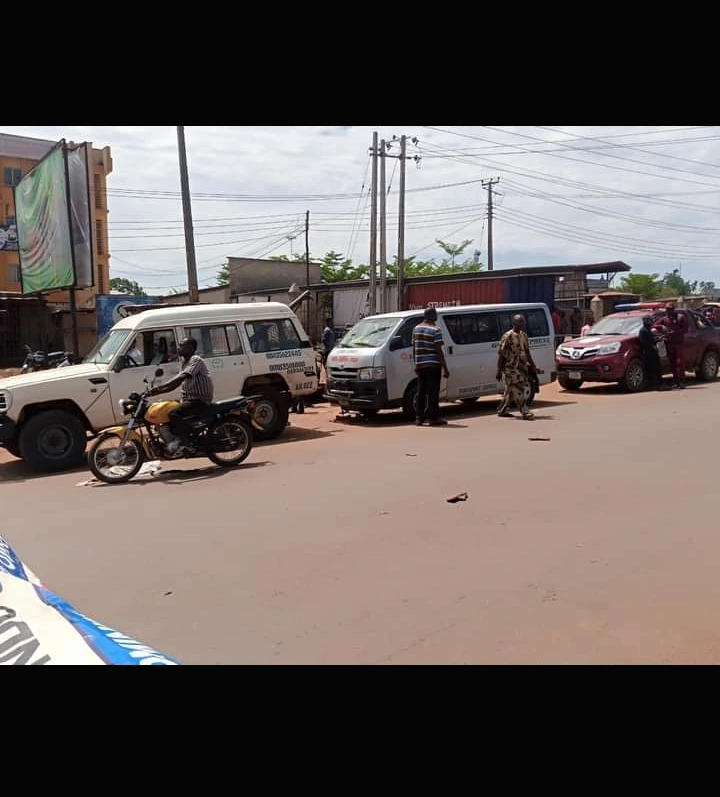 This has caused a mixed reaction on social media as many people are questioning the ulterior motives of the herdsmen and why they were heading to Lagos with locally made guns, it's either they were hired to disrupt the protest.