Football; "He Shouldn't Have Started For Us"Angry Chelsea Fans Blast Star Player After Half Time.
Chelsea are back to the Premier league game this evening as they welcome Man United to Stamford Bridge after playing 1-1 in their last game against Southampton.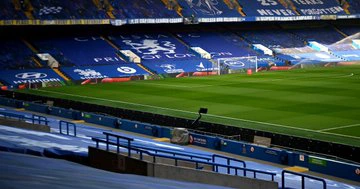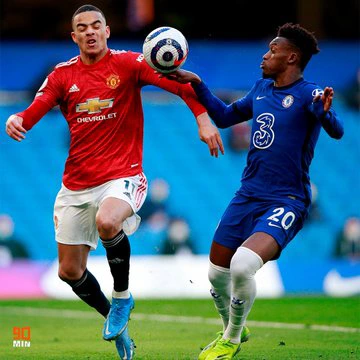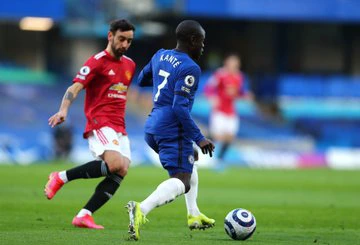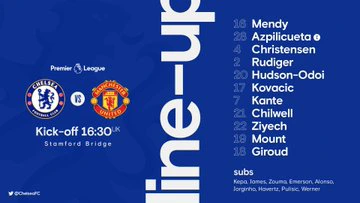 Thomas Tuchel has a brilliant squad ahead of today match as Thiago silva is still recovering form his injury.
Eduoard Mendy still remain in goal as Ben Chilwell, N'Golo Kante and Hakim Ziyech returned back to starting line-up.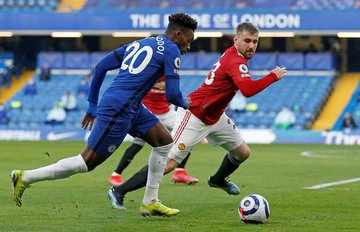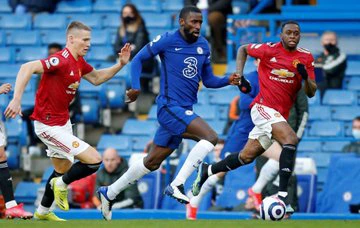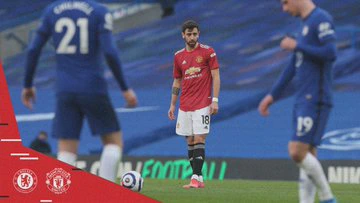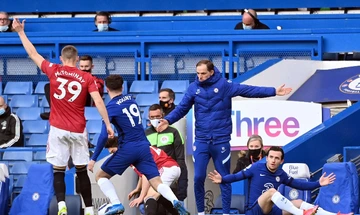 Manchester United also makes two changes whereby Edinson Cavani misses out with injury.
Chelsea starting players are Mendy; Azpilicueta (c), Christensen, Rudiger; Hudson-Odoi, Kante, Kovacic, Chilwell; Ziyech, Mount; Giroud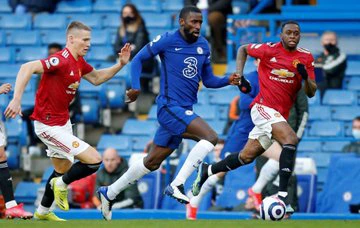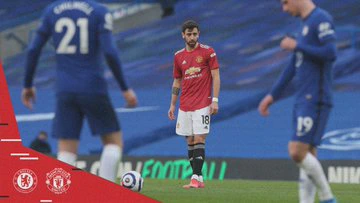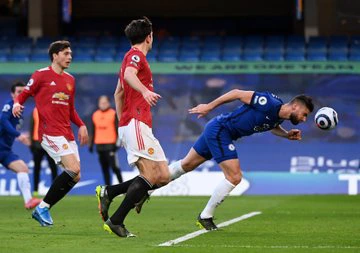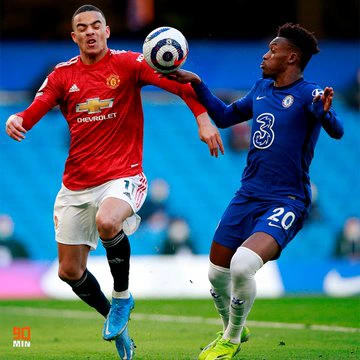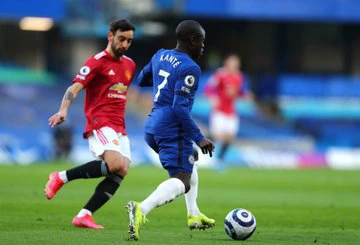 Subs: Kepa, Zouma, Alonso, James, Emerson, Jorginho, Havertz, Pulisic, Werner.
During first half which ends 0-0, Some Chelsea fans are not pleased with the way Ziyech and Chilwell played.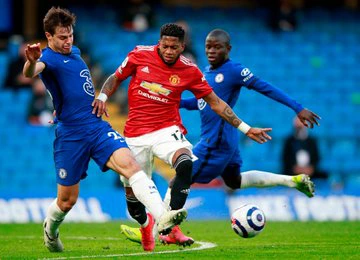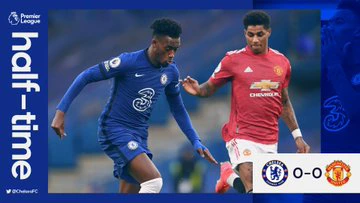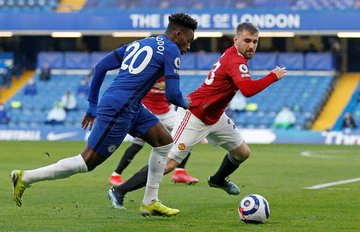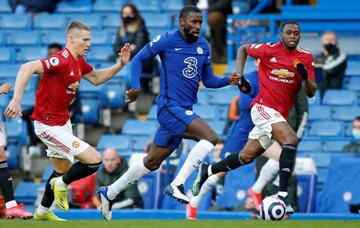 See reactions of fans towards Chilwell.
– Chilwell is so bad man. Watch every time he gets the ball in the defensive half, he passes it to a teammate that is being covered so the only option they have is pass it back to Chilwell.
– So poor. So glad I'm not a deluded Chelsea fan and I can admit when our players are shit. Ziyech is awful. Chilwell is shit
– As expected Ziyech and Chilwell have not been productive in this game at all. Subthem please especially Chilwell.
– Was just thinking back to when Chilwellasked not to continue taking throw ins for Leicester away at Millwall because of the flak he was getting from Millwall fans. Elite mentality that
– Chilwell has no touch whatsoever he's so basic.
– Can't believe we spent 50 British million pounds on Ben Chilwell. Hope Lampard gets flogged in his dream tonight.
– Alonso better than Chilwell in this formation any day. He should not start again.
– Tuchel gambled with Ziyech and Chilwelland it's not working. Ziyech has been sloppy and Chilwell is yet to create a decent chance or cross from his side. Well he has to be watching his shoulders cos of Daniel James.
– Kante CHO Giroud woeful, Chilwell and Ziyech average. Tuchel should not start Chilwell again.
– Everyone was shiting on Chilwell starting, but he's the least of our problems so far
– Tuchel should bench this guy @Chilwell