Football: Fans Dig Up What Mbappe Posted About Ronaldo And What He Posted About Messi After Barcelona's Lose.
It was a big blow and a great defeat after PSG knocked out Barcelona from the Champions League race. The two team were matched together and faced each other some weeks ago to have their first first match.
Recall that the first match had Messi scoring the first goal of the match in a penalty kick. But just some minutes after his goal, the young French striker, Kylian Mbappe scored his first goal making it a draw between the two clubs.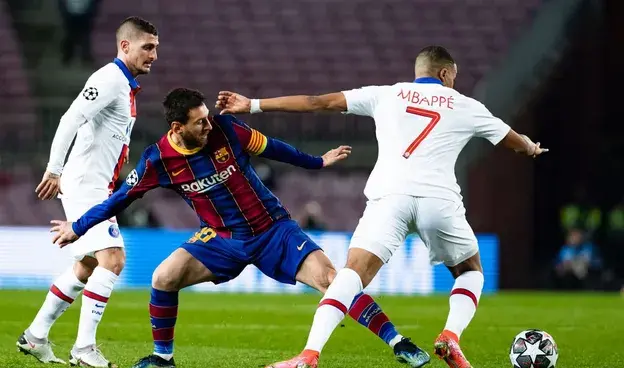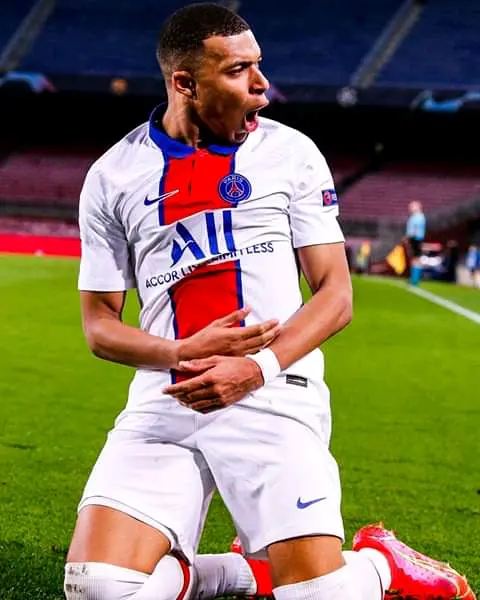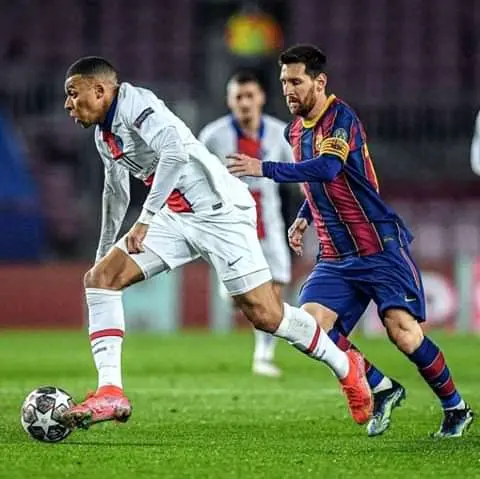 At the end of the match, PSG trashed Barcelona with 4 goals to 1, as Mbappe scored a hat trick.
Many fans trolled Messi for this, hoping that Barcelona would gone back in their second fixture with the French Club, PSG.
The second match came and it was a draw between the two clubs, as only Mbappe and Messi scored a goal each, making it 1-1. Unfortunately, Barcelona lost and were driven out of Champions League with a 5-1 aggregate.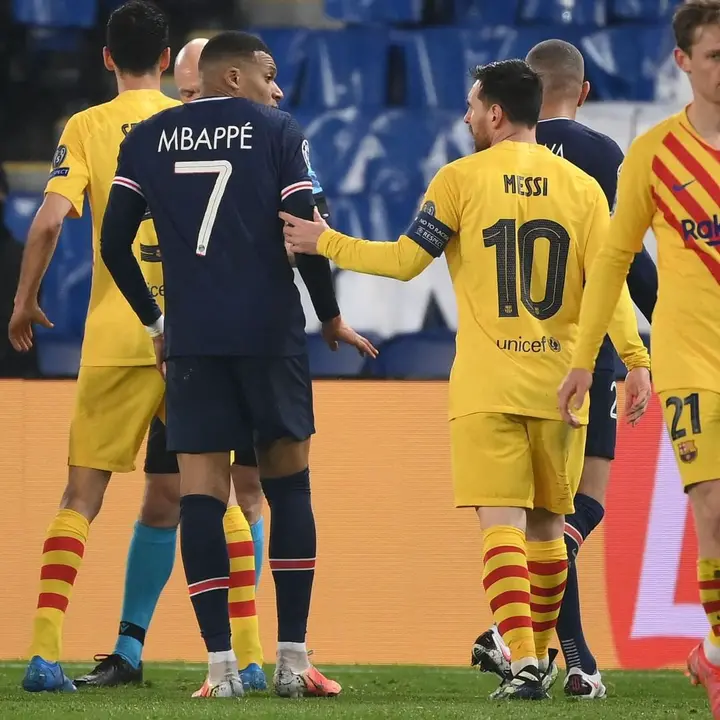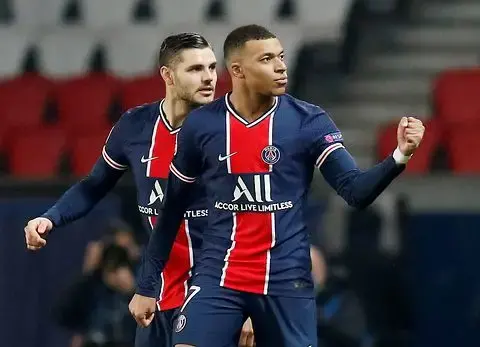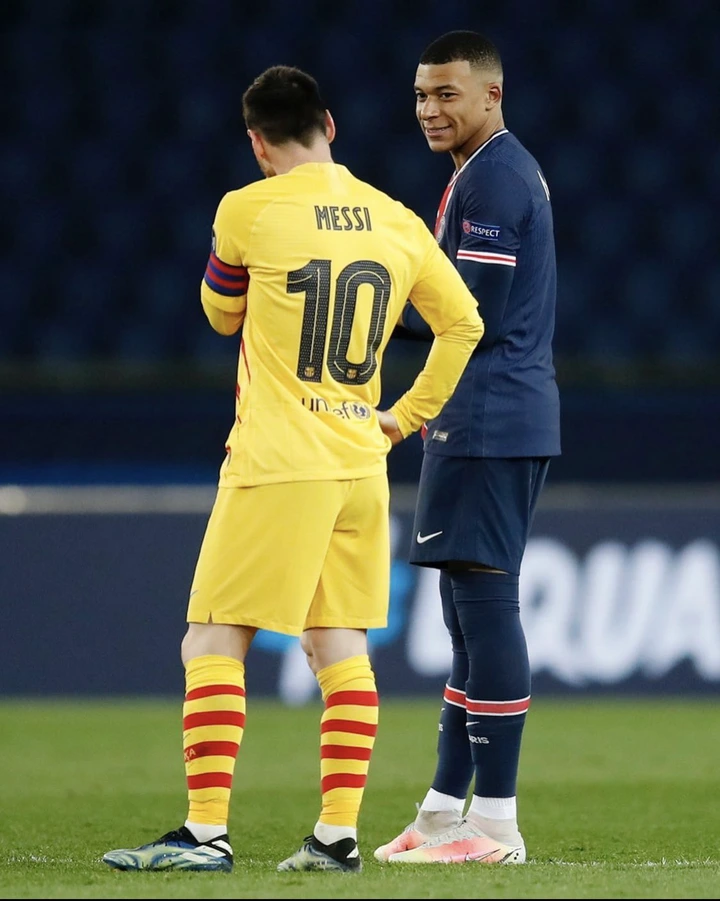 Just yesterday, Mbappe posted a picture of him and Messi which got so many people talking. He made a post on his page where he posted Messi's
"THANKS FOOTBALL TO GIVE ME THIS OPPORTUNITY TO LIVE THIS DREAM EVERYDAY"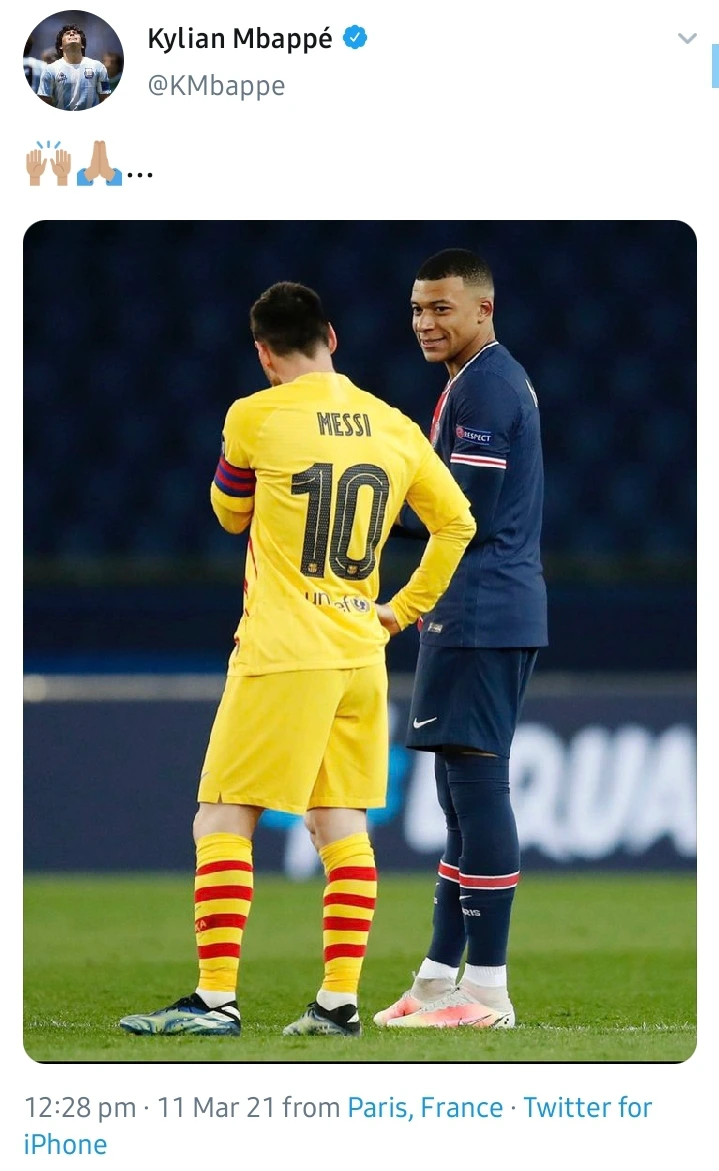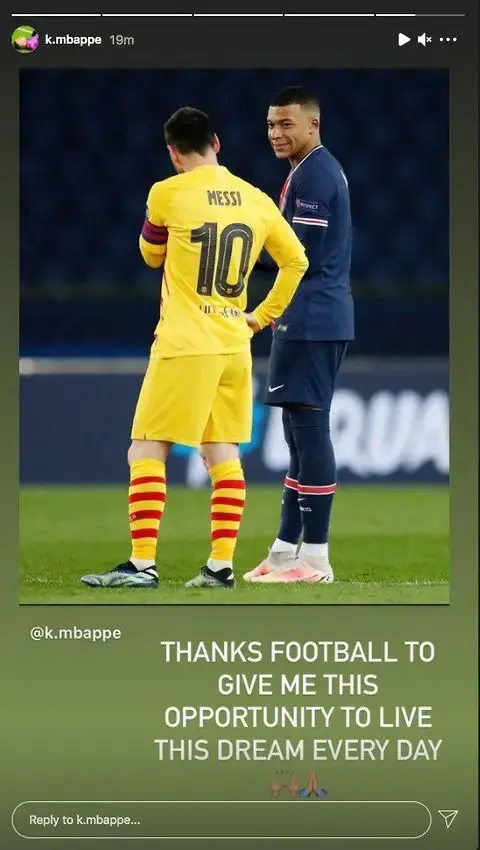 Fans recall that Mbappe also did something similar to this during the World Cup competition. He displaced Messi and sent him out of the world Cup race. This has made lots of people to say that Mbappe is Messi's biggest fear.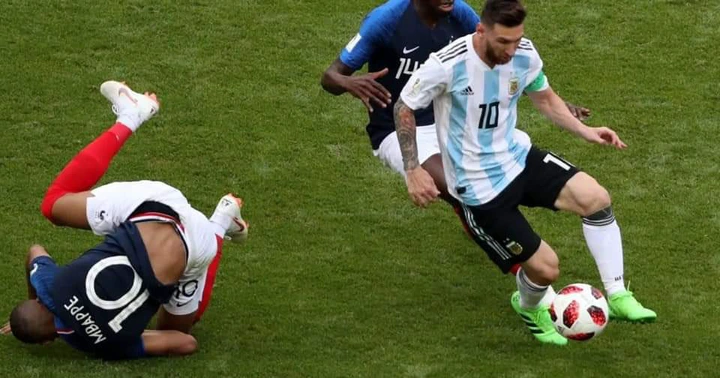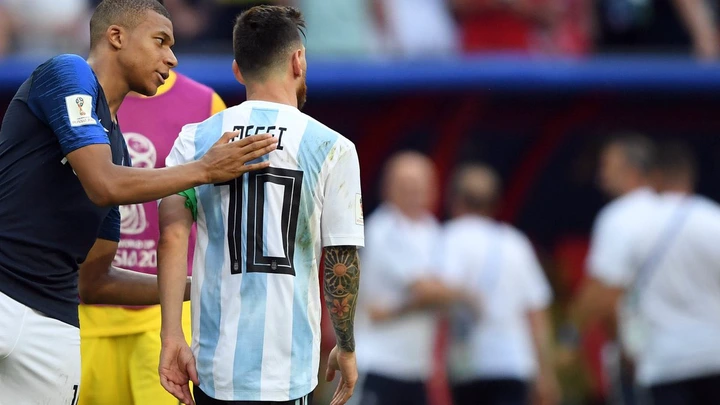 Although, both Messi and Ronaldo are out of the game, as Juventus also lost their match a day before Barcelona's.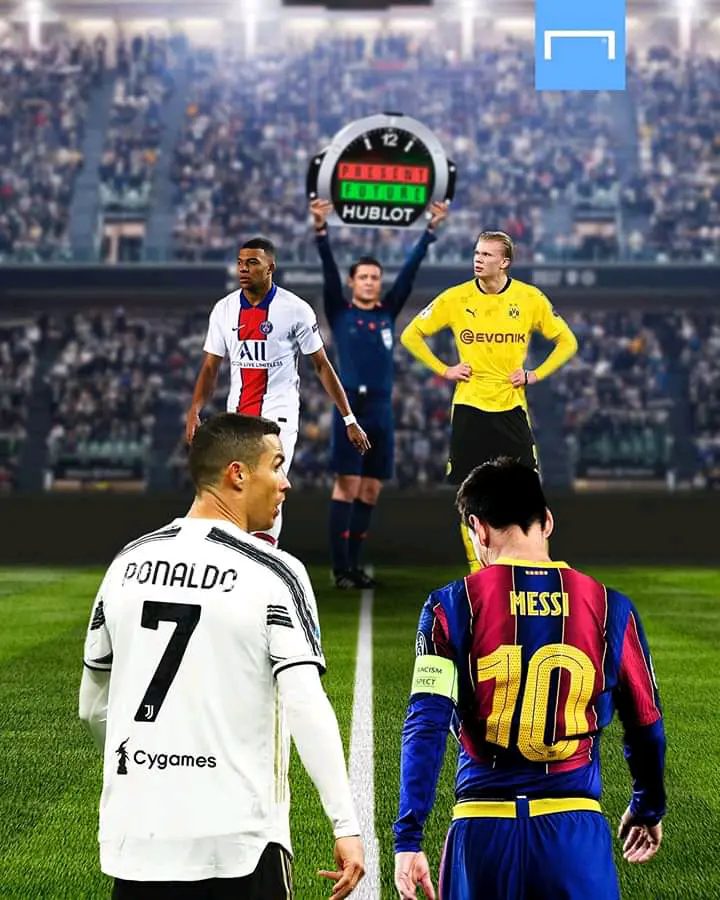 Fans went ahead to dig up what Mbappe once said about Ronaldo, and compared it with what he said about Messi. Mbappe called Ronaldo HIS IDOL, and called him A GOAT, unlike what he said about Messi. See the post below.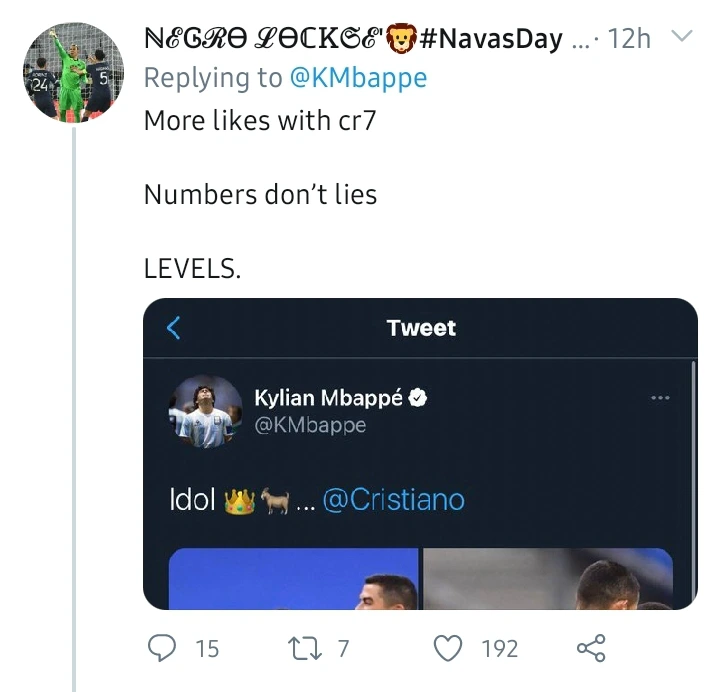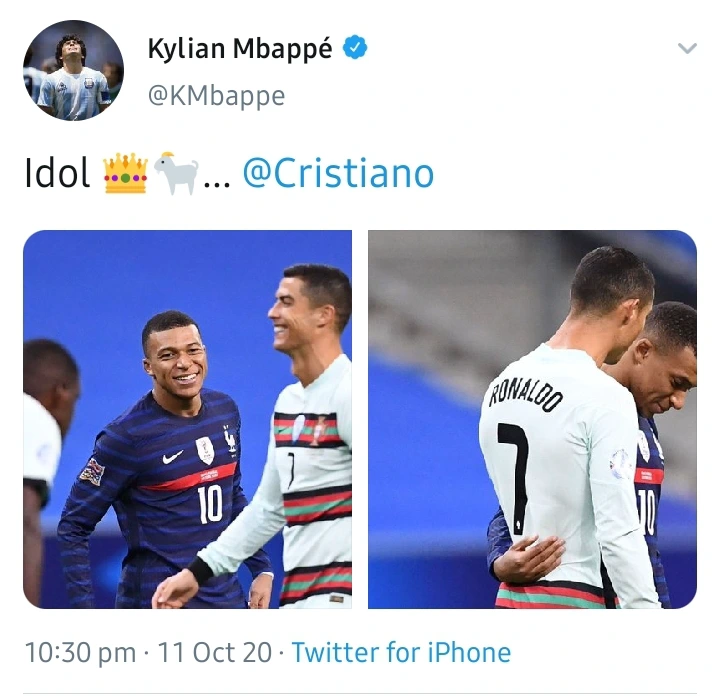 Ses people's comments below.