Fans question May D in these pictures he posted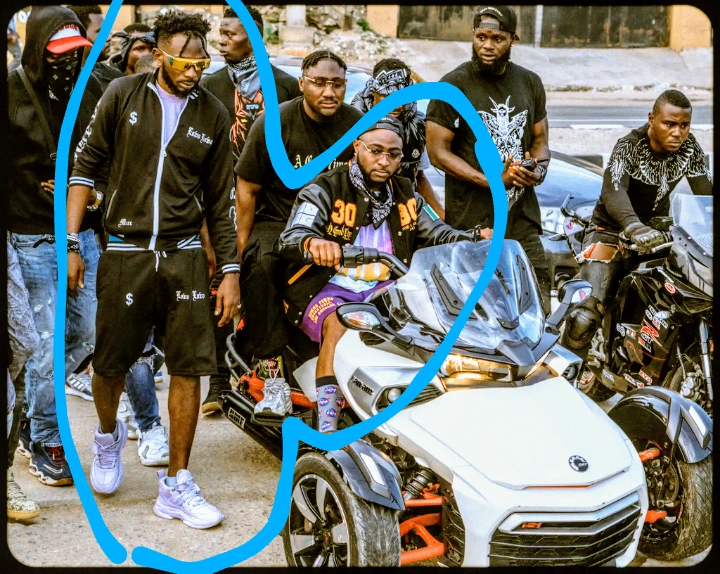 Akinmayokun Awodumila, popularly known as May D, is a Nigerian singer, songwriter, and dancer. He was formally signed to R&B duo P-Square's record label Square Records.
As time went sour for May D after leaving Square records, saving grace came to his rescue as Davido signed him to his record label DMW. The 'soundtrack' crooner expressed his excitement to join DMW.
A few weeks ago, Davido shot a video for the his trending single FEM.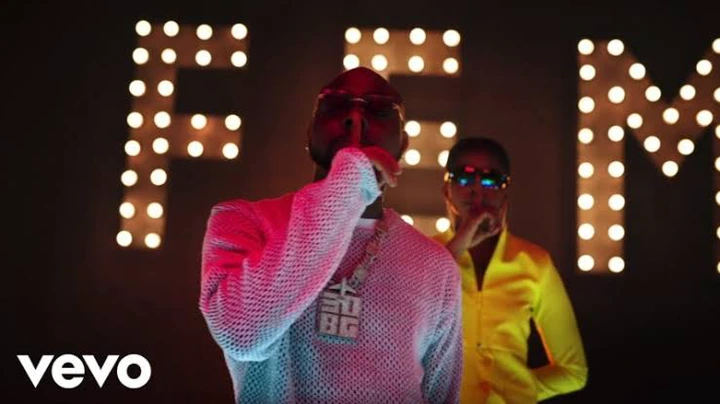 Footage from the shoot emerged on social media. At the time, people thought the song was going to be titled, 'Para.' 'FEM' also marks the return of Davido to social media after he initially left on June 3, 2020.
May D who is a new bee to the record label has taken to his Twitter handle to hype the new single by his new Boss. Fans of the Lowolowo crooner didn't go easy on him as he posted pictures of the video. Below are the tweets that have drawn criticisms from his fan base;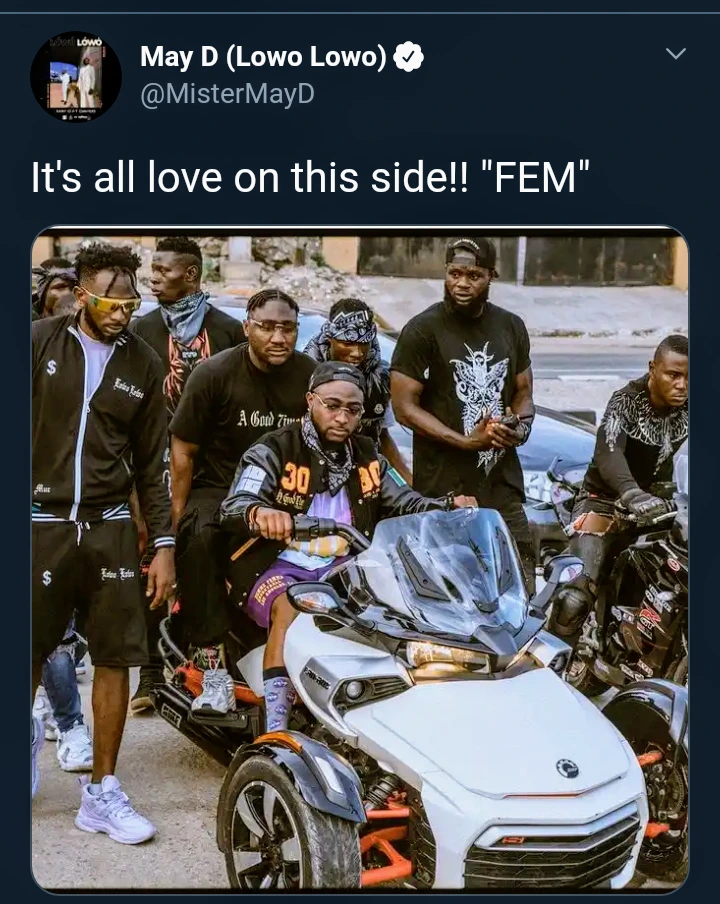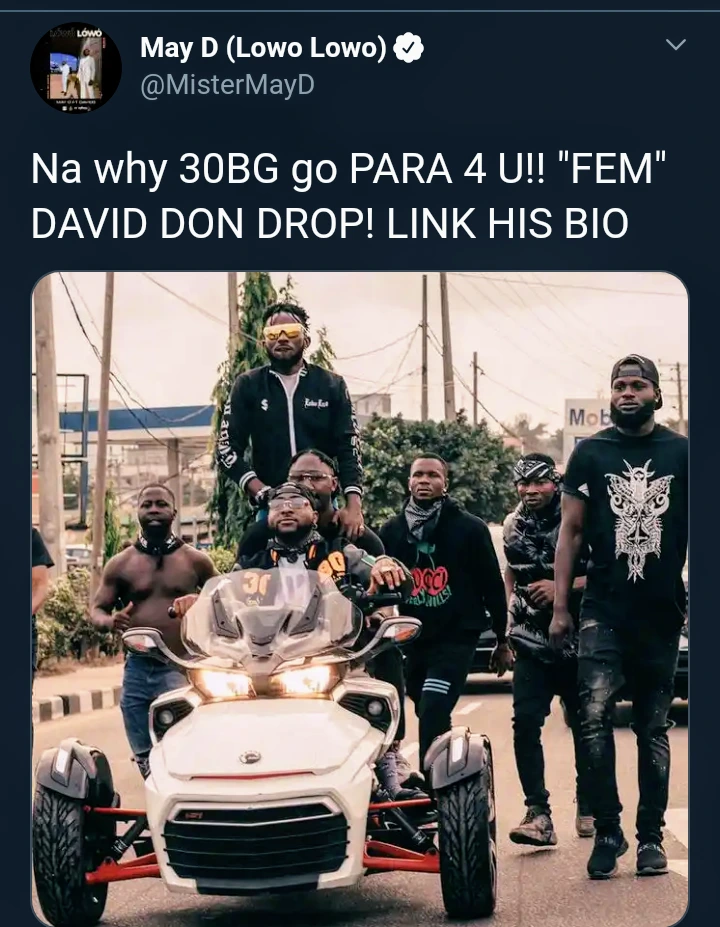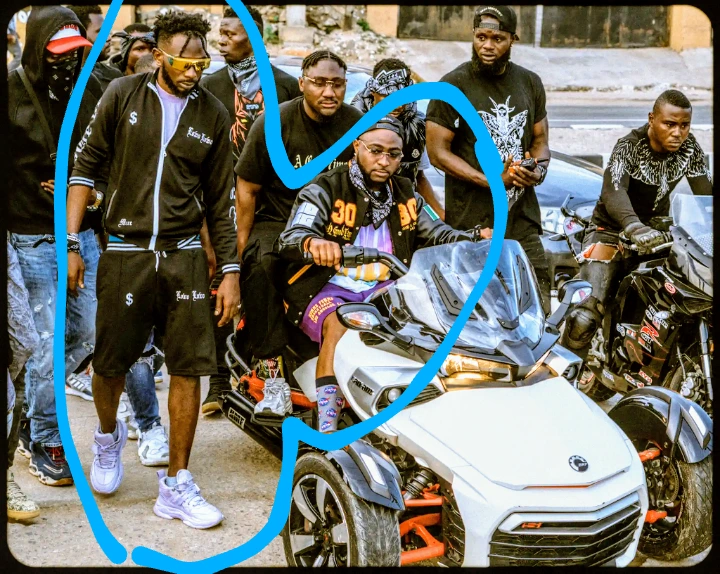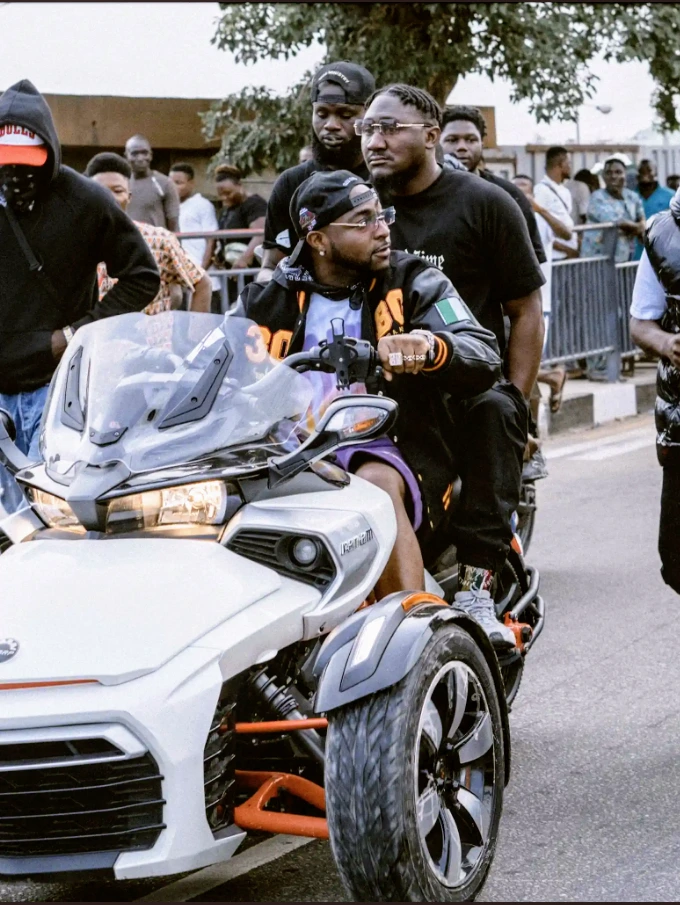 Below are criticisms to the trending pictures posted by May D on his Twitter handle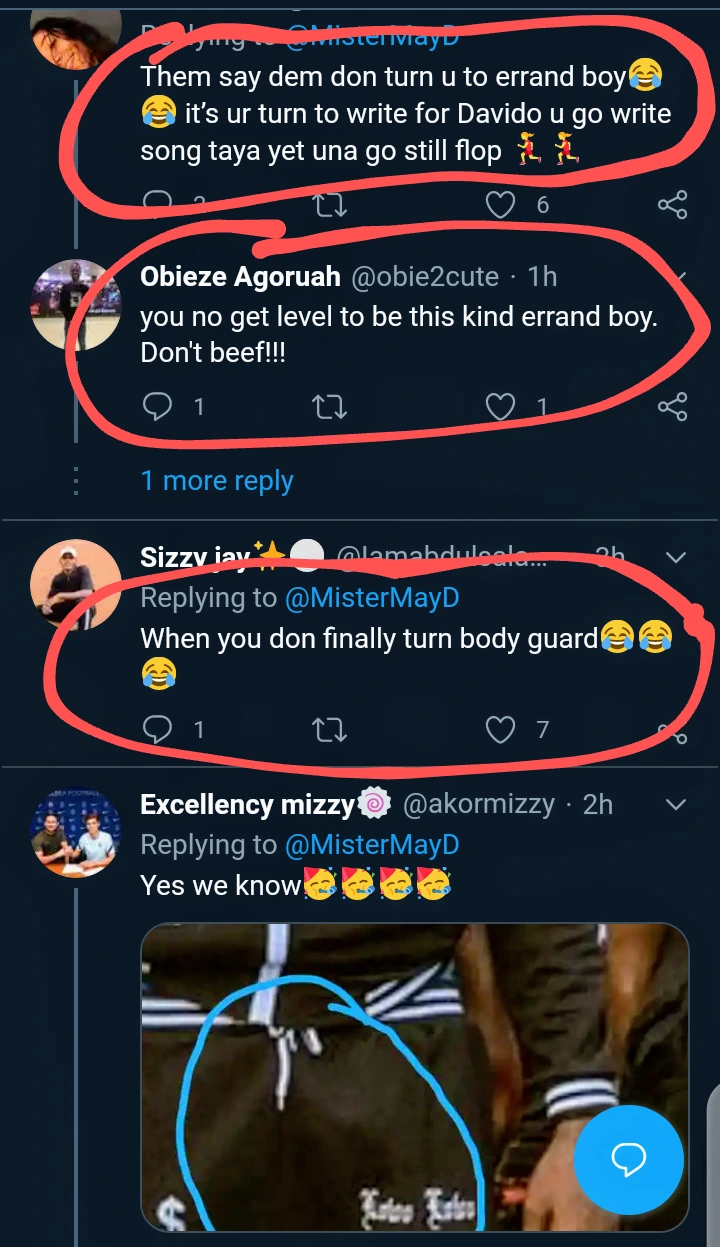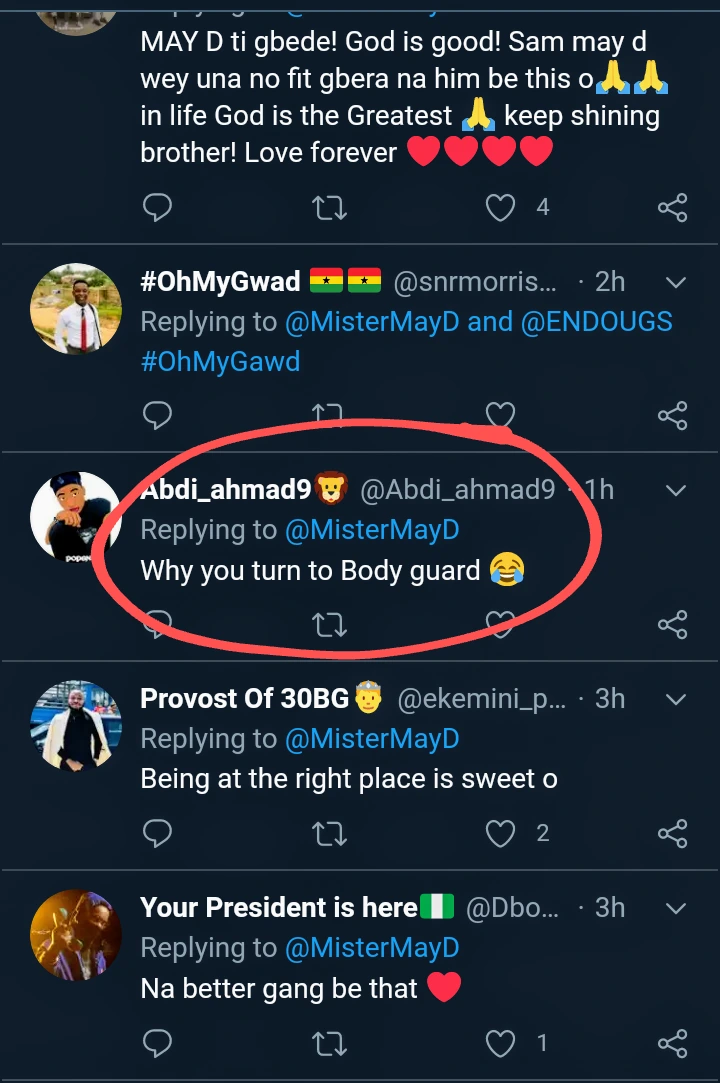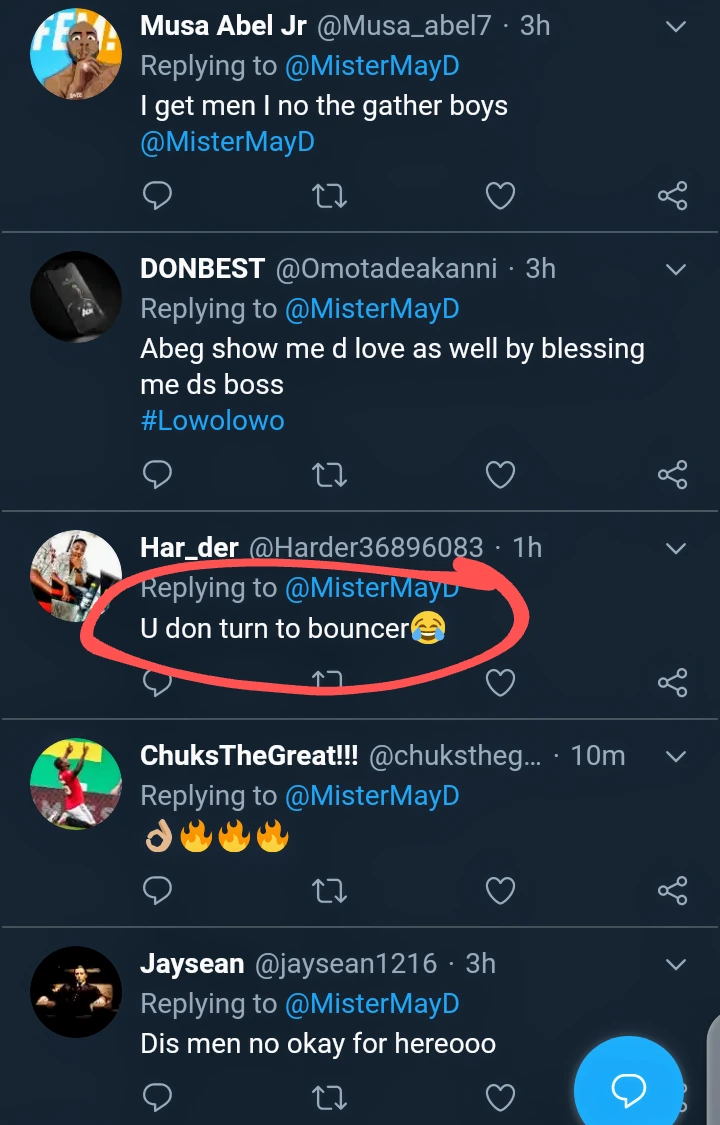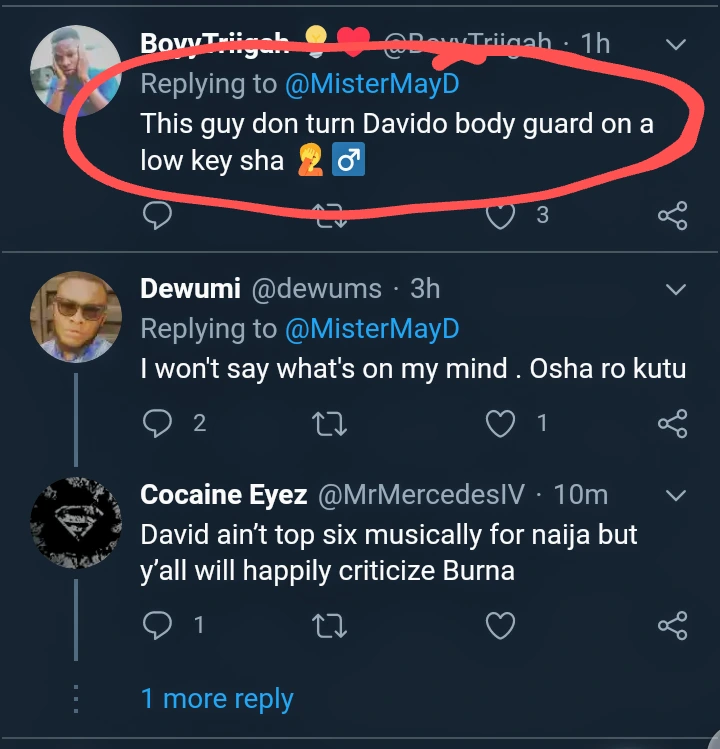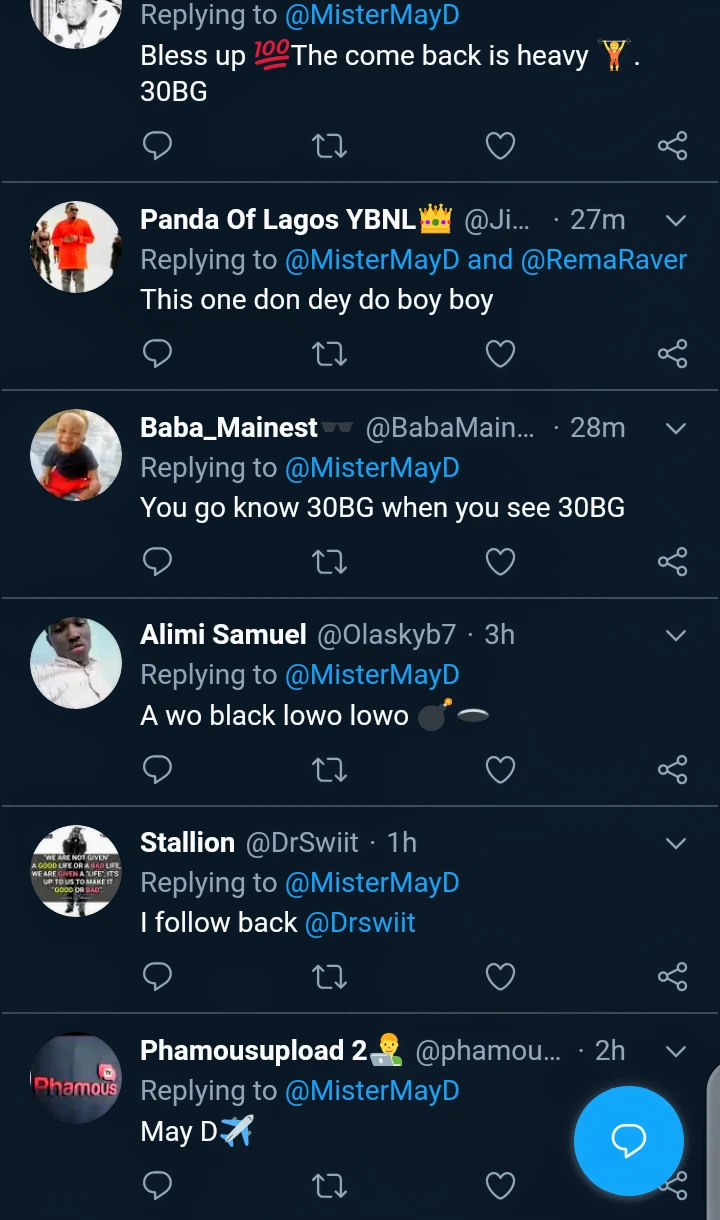 I didn't see Mayorkun, Dremo or many other DMW stars following him up-and-down in the pictures online during the shooting of the video. May D I know you have a long way to go inorder to command your fan base as before but, take a chill pill, we are not concerned whether you appear in Davido's life history, we are concerned on the musical impact. I didn't even see where you were recognized in the video either.