Fan says Olamide Gave Up His Seat For Him,  After Fire Boy Won Two Awards Yesterday.
In this life, one of things that leads to one's success is finding your destiny helper on time. Many successful people on earth can attest to the fact that once your meet your destiny helper, you will likely reach your potentials on time no matter the grudges. Destiny helpers are meant to bring out the best out of us and help us overcome our weakness and focus in our dreams.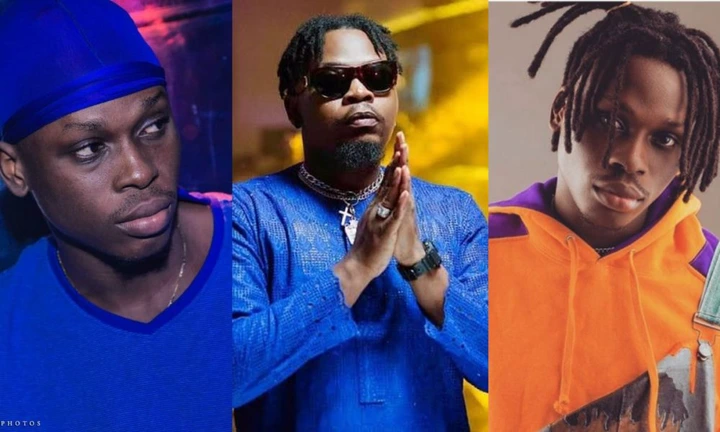 Sometimes, you boss can be your destiny helper or even your wife or friend. So we have to be careful when dealing with people to avoid making mistakes that you will live to regret.
Yesterday was full of entertainment as the 14th Headies Award was held and many artistes, producer and director goes home with plenty awards. The likes of Omah lay, Fireboy, Wizkid and others.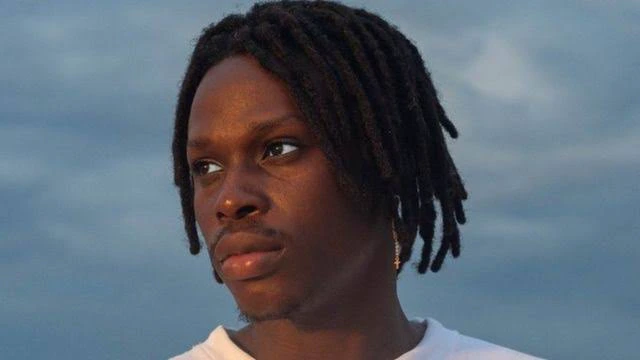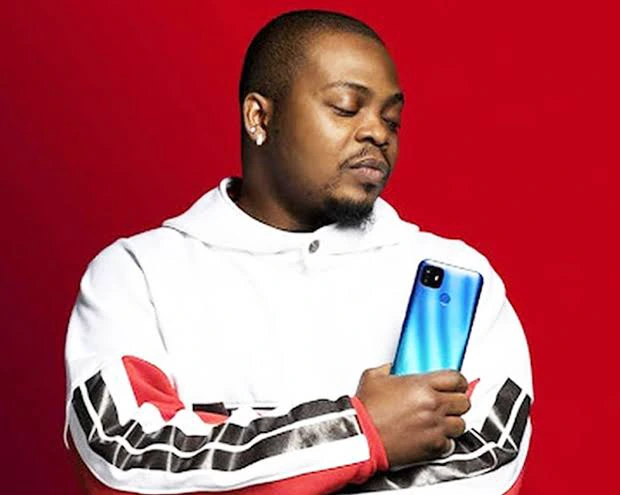 Nigeria singer, Adedamola Adefolahanpopularly known as Fire boy, who is product of YBNL, a musical record label owned by Olamide. Fire boy amazed his fans as he won two different awards yesterday night.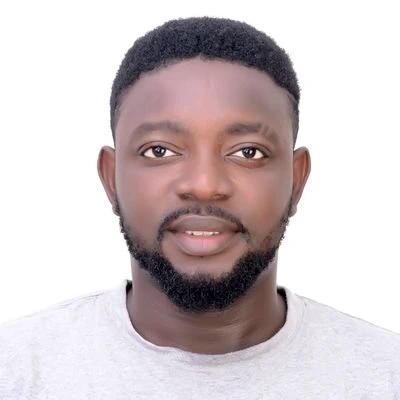 After he was given the awards, a man with the Twitter handle @Erictender, gave all the credits to Olamide for sacrificing his own album just to make the youngster who he is today.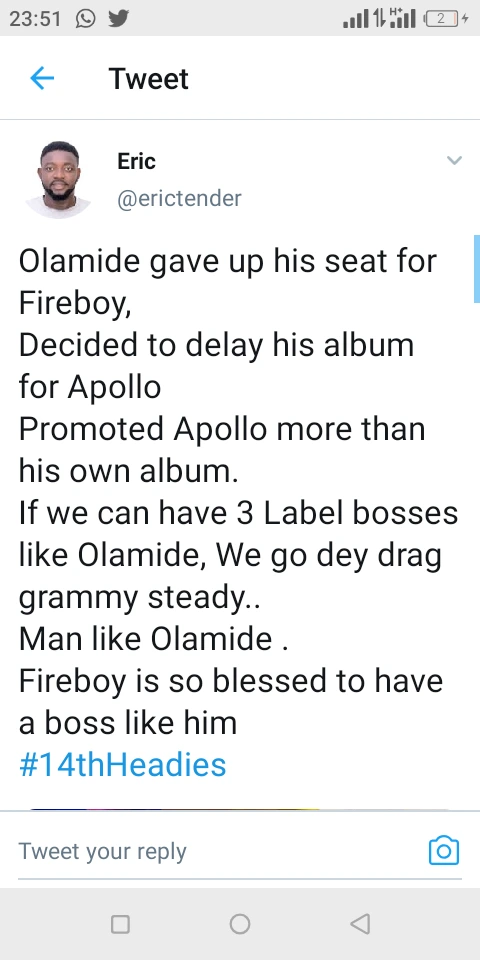 See screenshots of people's reactions on the tweet,