Endsarz: See What They Did To This Police Vehicle That Got Them Angry (See Photos).
Merlians are Always deffrent in what ever they do.
What do you think the police can do After what the Protesters Did to their police patrol vehicle that was parked outside the Station?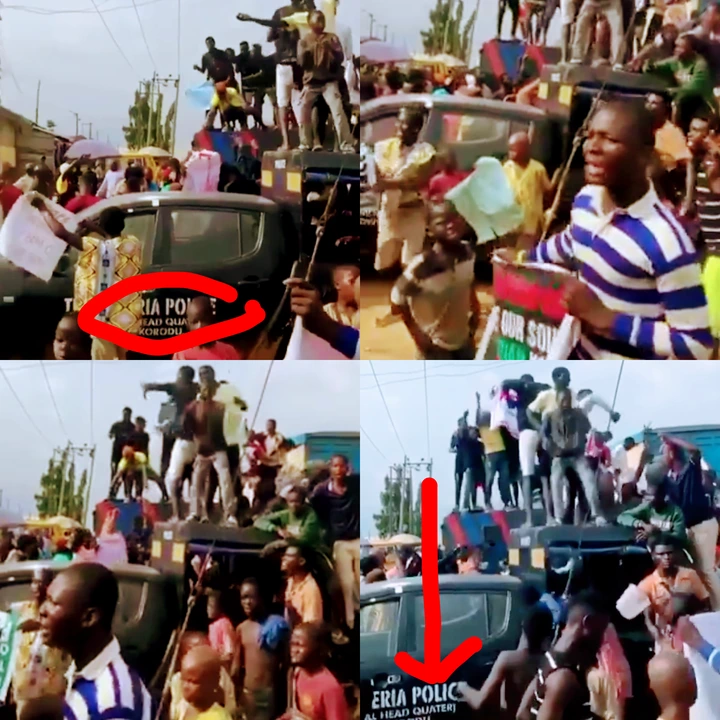 Merlian's Protest is Deffrent, See what they Did to this police vehicle that Got them angry (Photos).
Some photos from the scene of the Naira marley Protesters groug were shared all over social Media this evening that got people Talking.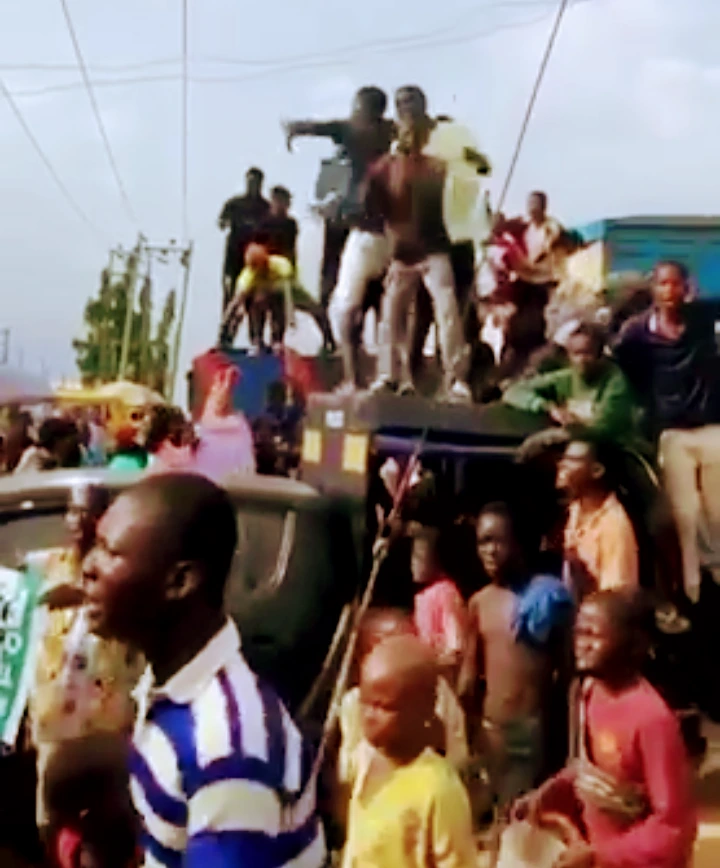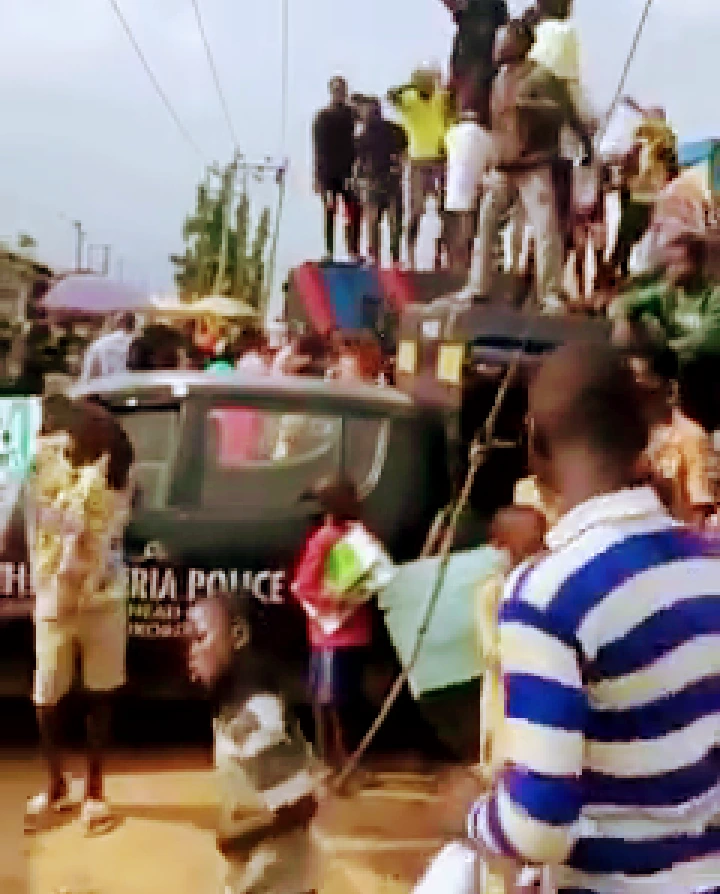 They shared the pictures together with a video of how the merlians do their own Protest, their own style of protest really got the police Angry because they went straight to the police station and disturb the peace there.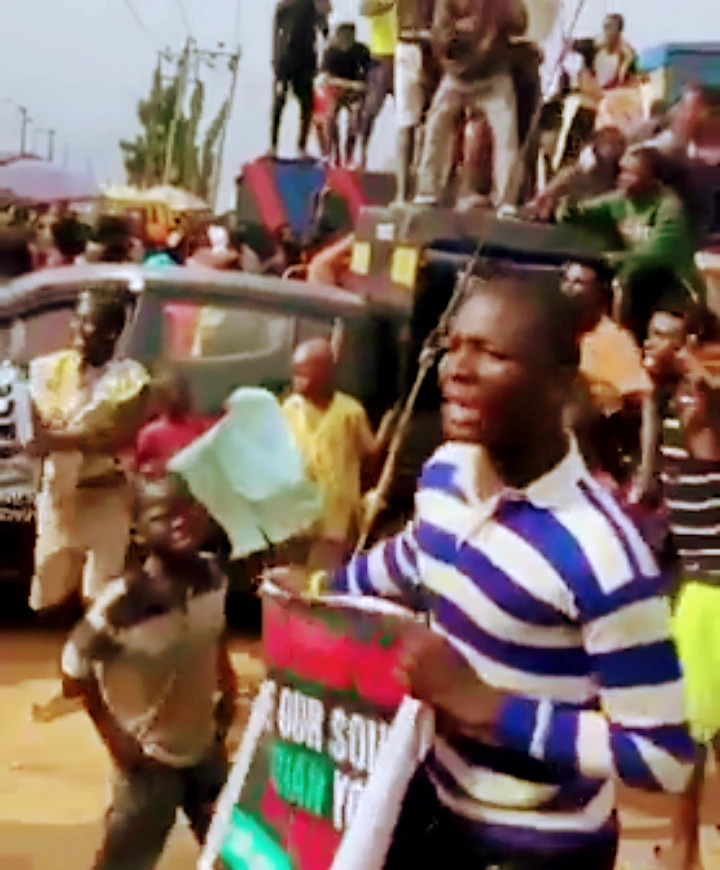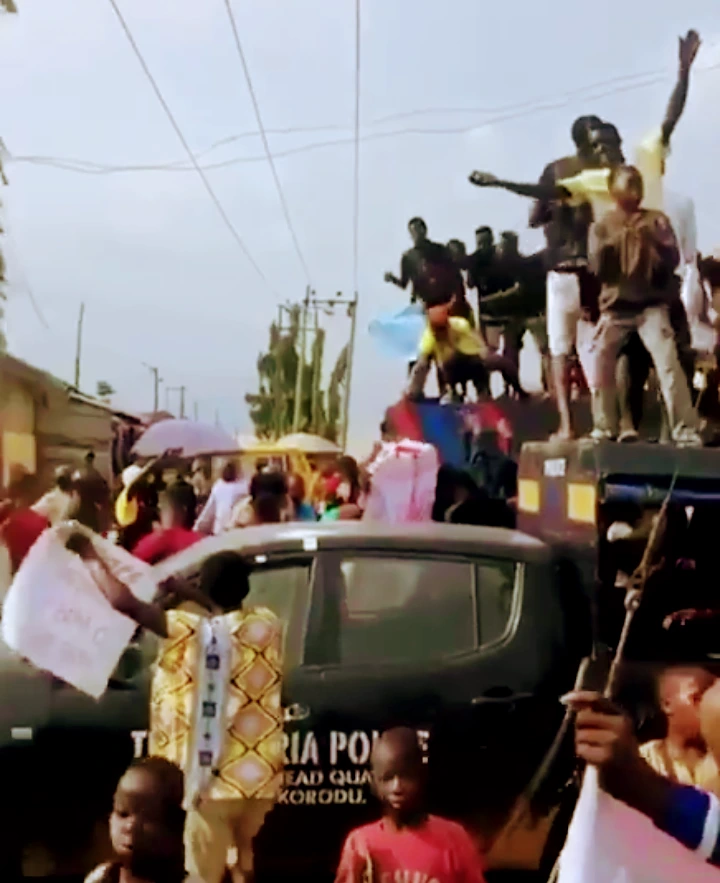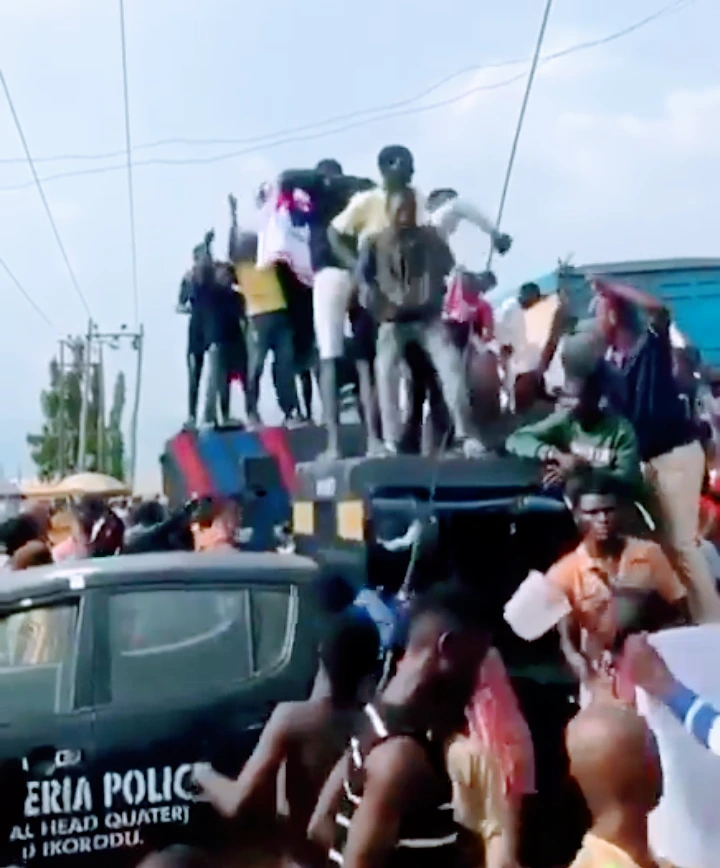 They jumped into the police vehicle that was parked outside the police station, and that is when they Started dancing and jumping on the car while Naira Merley's is playing.
The police got angry but they couldn't do anything because they were not given any order to make an attempt of stopping them.
The Above Pictures shows you how merlians did their own protest today, but mind you, if you try doing thing like this elsewhere, it will not be Good at All.
For the benefit of everyone, i think its time for the Federal Government to answer to their demand because People are dieing, many injured while others were Arrested.
For more updates on Entertainment, Politics, lifestyle, Society News and Celebrity News please share, Comment and follow SkylightNews.