In what seems to be the new update on Nigeria entertainer, and the boss of one of the leading music record labels in Nigeria, Don Jazzy, there have been a lot of reactions following the update.
The social media handle of the Sahara reporters recently released news of the state security service (DSS) setting out to quiz Don Jazzy, Tiwa Savage over alleged political utterances against the president.
Whether or not these musicians have done whatever they are being accused of, nobody knows. However, several reactions have followed this news release.
One of the reactions that has strongly picked my interest is that of one Amaro, who claimed that he is not really sorry for Don jazzy, this user also made claims that when Goodluck Jonathan was President, Don jazzy used to be one of the leading critics of his government. He said that now that Buhari is the President, the only thing Don jazzy knows how to do is to go on tik-tok and upload funny videos that have no developmental contribution to the nation.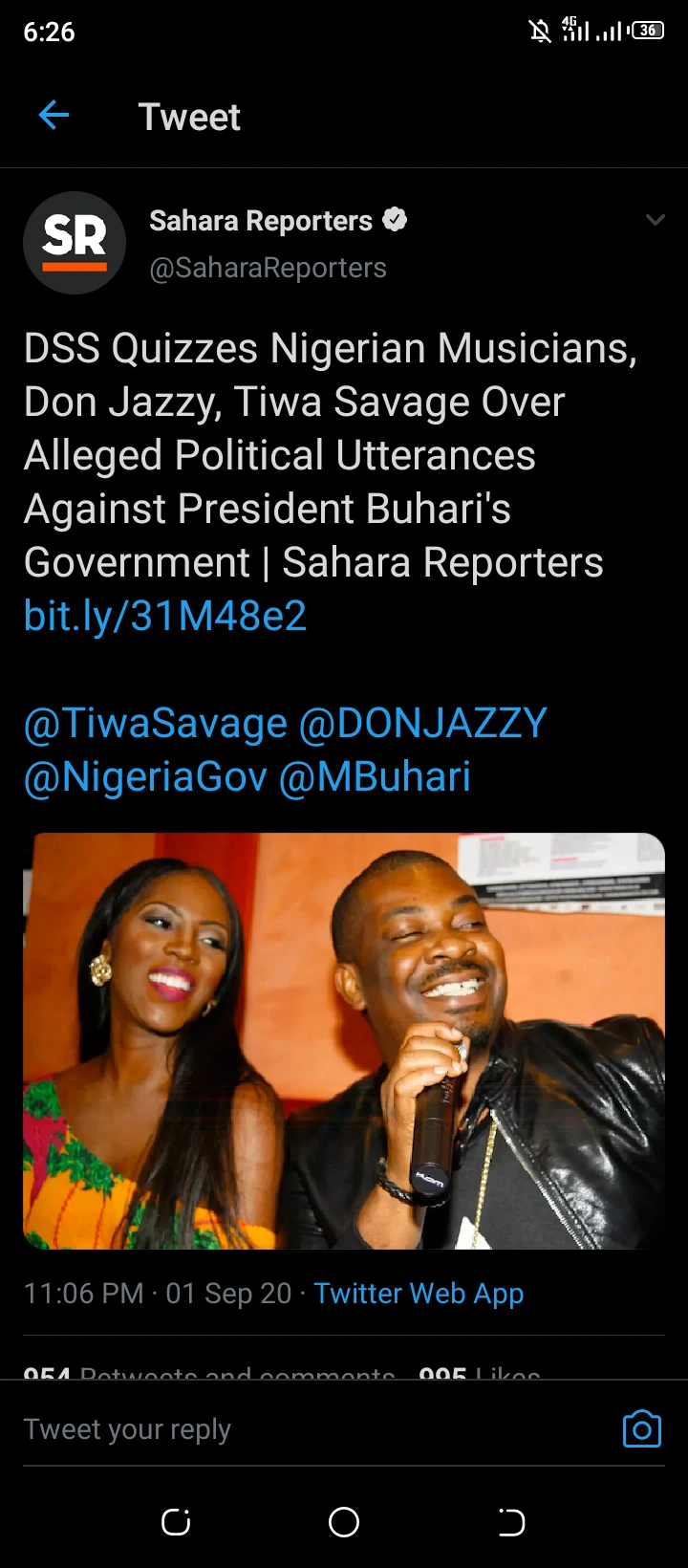 if what this user has said is true, then these are possible indications that Don jazzy has not in any way or manner spoken I'll of the government in power, because just like this social media critic had said, he was always on tik-tok doing his entertainment.
However, a notable response from one Ebuka to the aforementioned criticism, claimed that Goodluck Jonathan's government performed below expectations, more reason why Don Jazzy actively criticized his government.
He also claimed further that the reason he has been invited by the DSS was because the same criticism he showed towards Jonathan's government, is the same energy he is showing towards the present government.
This might plainly mean that Don jazzy is not a supporter of any particular government, all he wants is just an actively working government.
We look forward to more updates on this issue.
See more reactions below.