"Done With You" – Temi Otedola Tells Her Lover (Mr Eazi), After He Posted This Video [Video]
Temi Otedola is a beautiful alluring young 24-year- old lady. Born in 1996, March 20, into a wealthy parents Femi Otedola and Nana Otedola. She is the younger sister of a well known Disc Jockey (DJ) Cuppy. Femi Otedola attended schools in London, there she graduated in History of Art from the University College,London.
Her father is a multi billionaire, business man and he is the former chairman of Forte Oil PLC, an importer of fuel products and the CEO of Zenon Petroleum and Gas Company. He is also the owner of a number of other businesses across shipping, real estate and finance and his net worth is estimated as 2017 to be US$275 million.
Temi Otedola is currently engaged to a popular Afro pop star identified as Oluwatosin Ajibade. He is a great singer, songwriter and entrepreneur. He is popularly known by his stage name which is Mr Eazi, he is the pioneer of Banku music, a fusion sound he describes as a mixture of Ghanaian highlife and Nigerian chord progressions and patterns. Mr Eazi is 4 years older than Temi which makes him 28 years old.
Mr Eazi took to his Official Instagram handle to post a video of himself vibing to his unreleased song, he captioned it 5 million dollars. He started by asking how or who will give him 5 million dollars then played his new banger. See video below;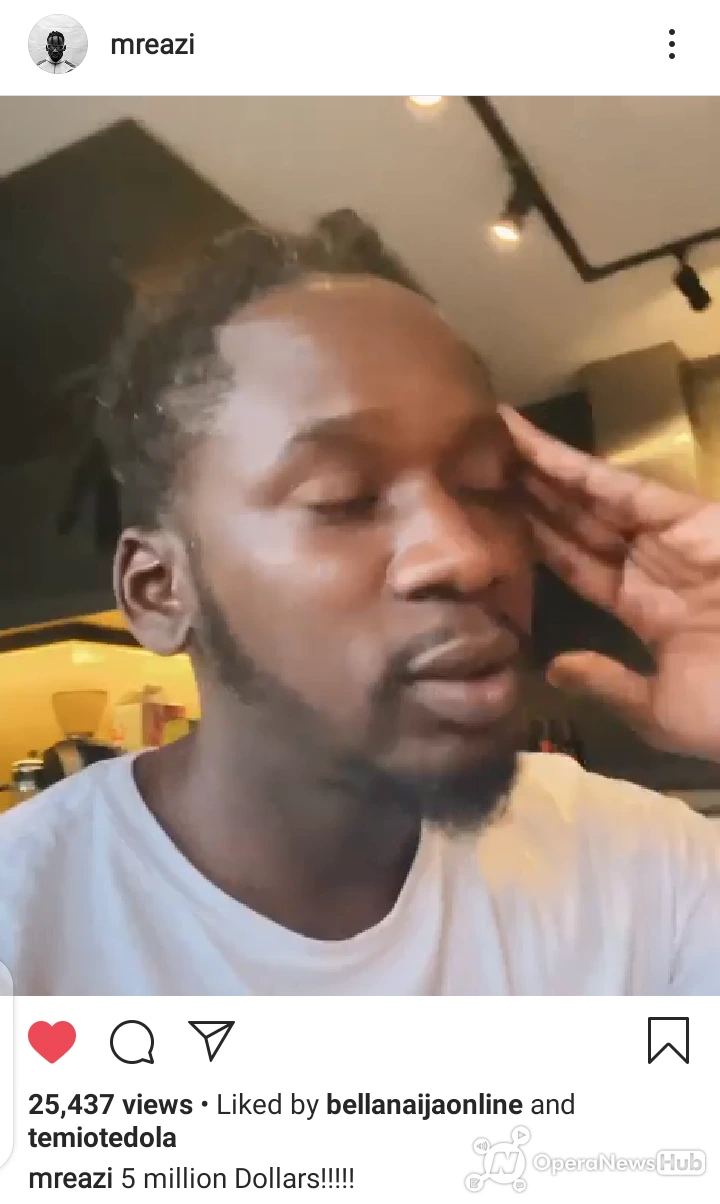 The music was so good, that made his own girlfriend to say to him, "done with you", ( the comment doesn't not imply that they are breaking apart, just a figure of speech that shows how lovely the song sounded). See few screenshot of how his fans reacted towards this video below.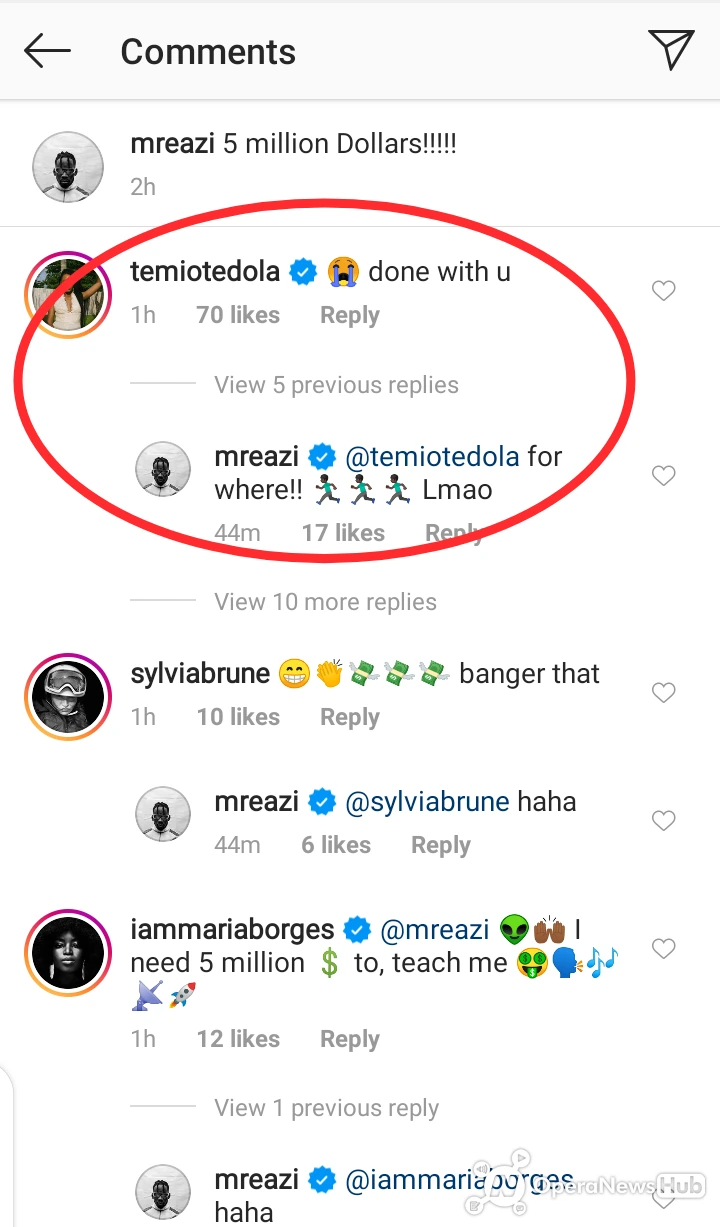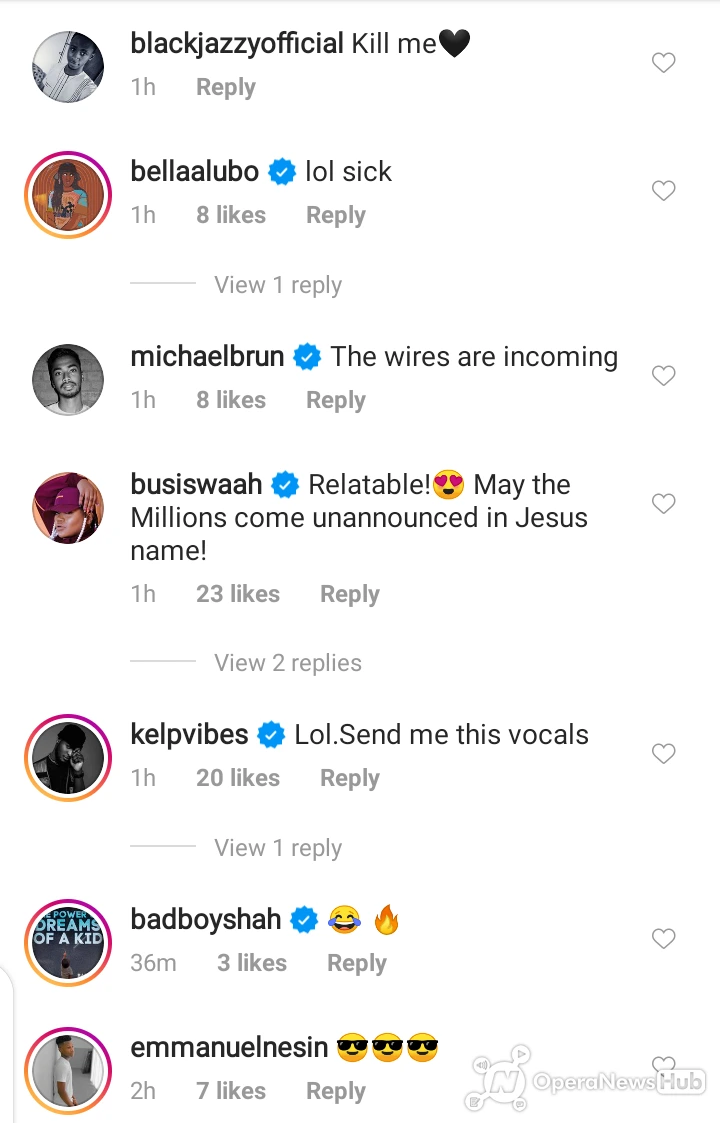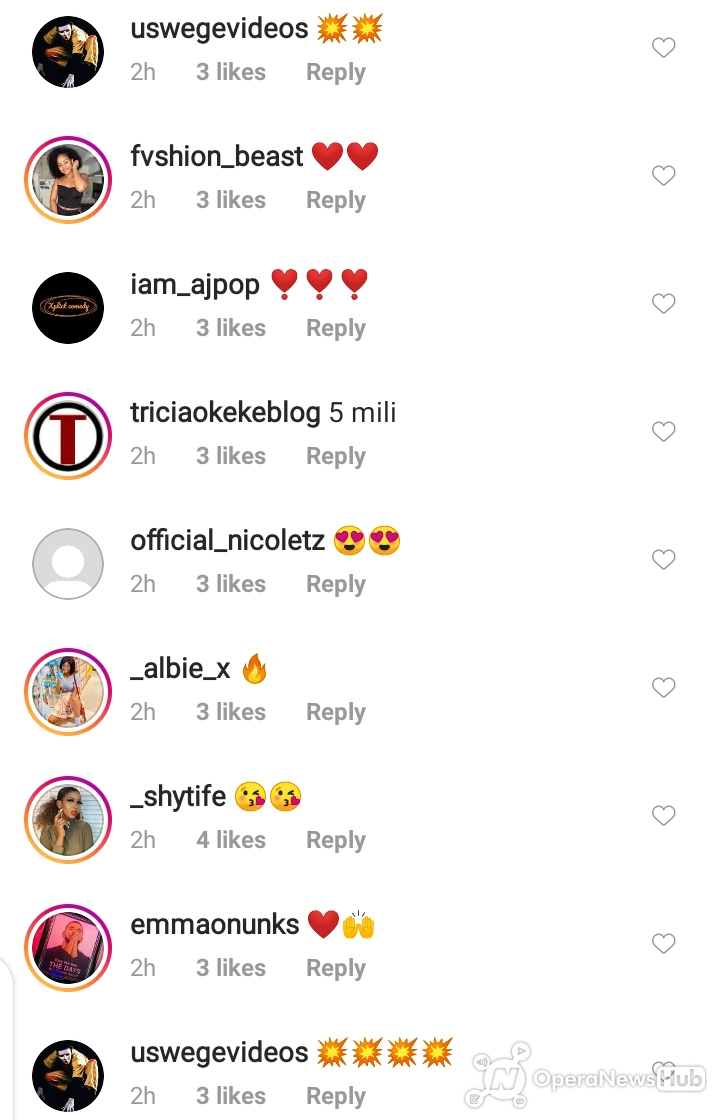 The song was dope tho, meanwhile take a look of Photos Of the two lovers below, they actually look lovely and also a perfect match.