"Dem Don Dey Beat Benefit Boys" –Lady Says As She Shares Video On Twitter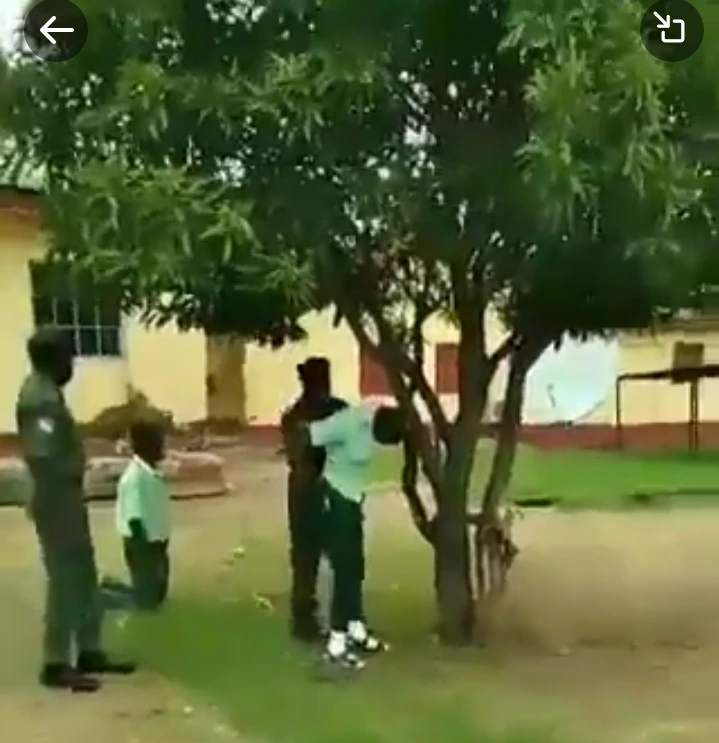 The event trend which involves some sets of secondary school students calling themselves benefit boys took everyone by surprise because of the actions these boys showed interest in.
There were some students who were reported to have given a lift to their class teacher and another where the student stepped on the teachers shoes, though these two were considered to have been stahed by some gus.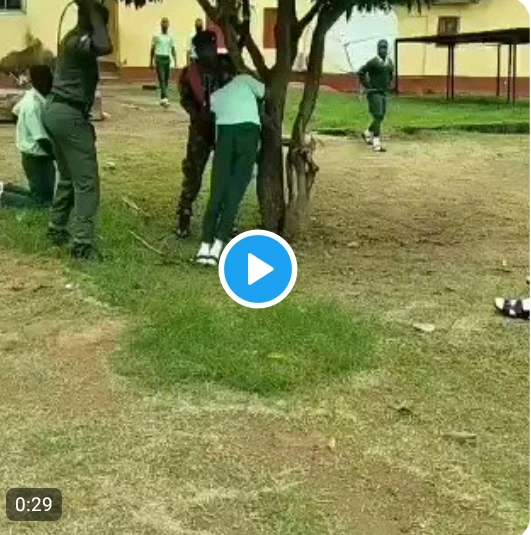 However, the latest one is quite real and confirmed, which features a student blasting his school principal about the monthly revenue he receives, saying it is equivalent to the amount of money he uses for subscription to an internet data plan.
All these boys were mocking the school system after they have become rich during the lockdown holiday, and it was said that they can't be beaten in school because of their new source of wealth and income, but here you go (Lol), as a lady has shared a picture of a benefit boy being thrashed by two deputy officers in the school compound.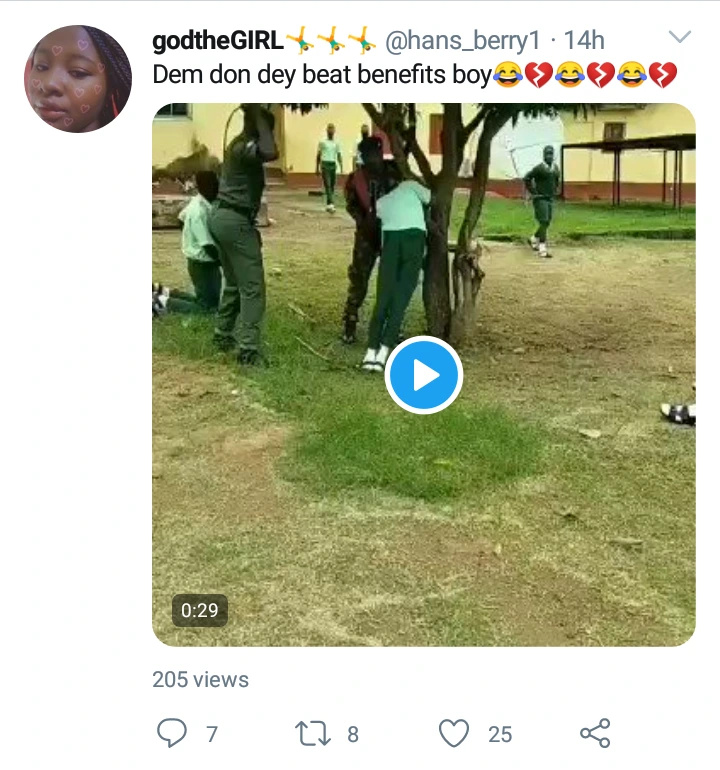 The lady caption with the video: "Dem Don dey beat benefit boys….." and contrary to the general belief of the benefit boys, the boy was mercilessly beaten by the two officers, who were probably staffs of the school, while one holds him to receive the beating, the other whips him with much agility.
If you are also of the belief that benefit boys cannot be beaten, you'd better drop their ideas now, because they can be lashed when they have offended, because the school system does not fancy much nepotism or favoritism.