It is another big win to Ibadan based Gospel Comedian, Mide Oladimeji popularly known as Dele Omo Woli Agba As He record another achievement of getting verified on his official Instagram page.
It is always an huge success for any social media user who get the opportunity to get the blue tick mark on their account as it shows their originality and credibility.
Dele who has 403k followers on his Instagram page announced the new achievement in a post on his handle where he celebrate himself on the new win.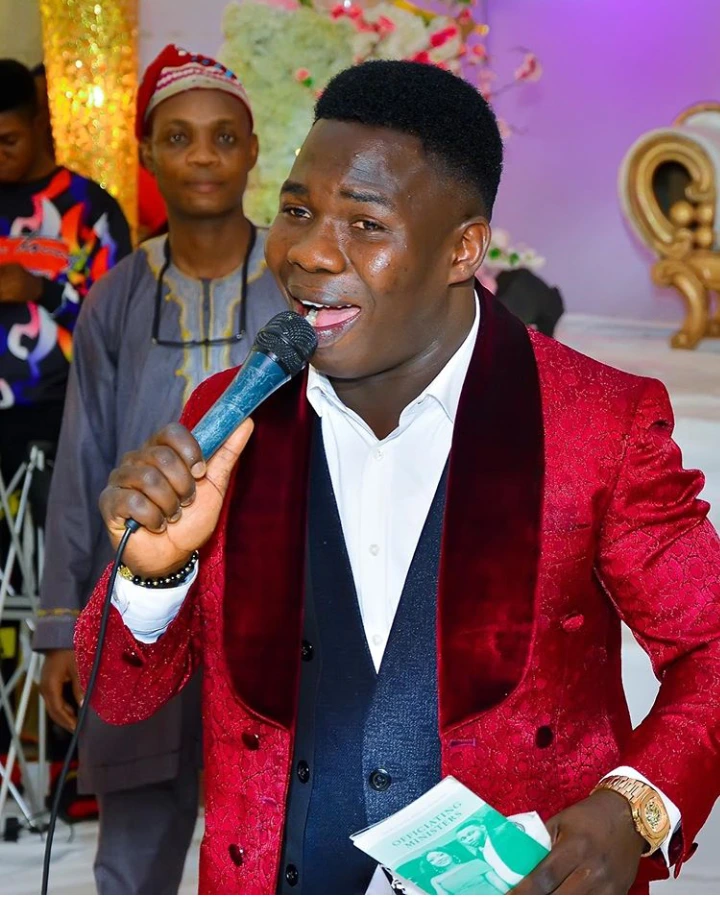 Dele in his self congratulatory message extended his appreciation to Almight God, his daddy and Co – comedian, Ayo Ajewole popularly known as Woli Agba for giving him the opportunity and platform and to all his fans home and abroad for supporting the movement.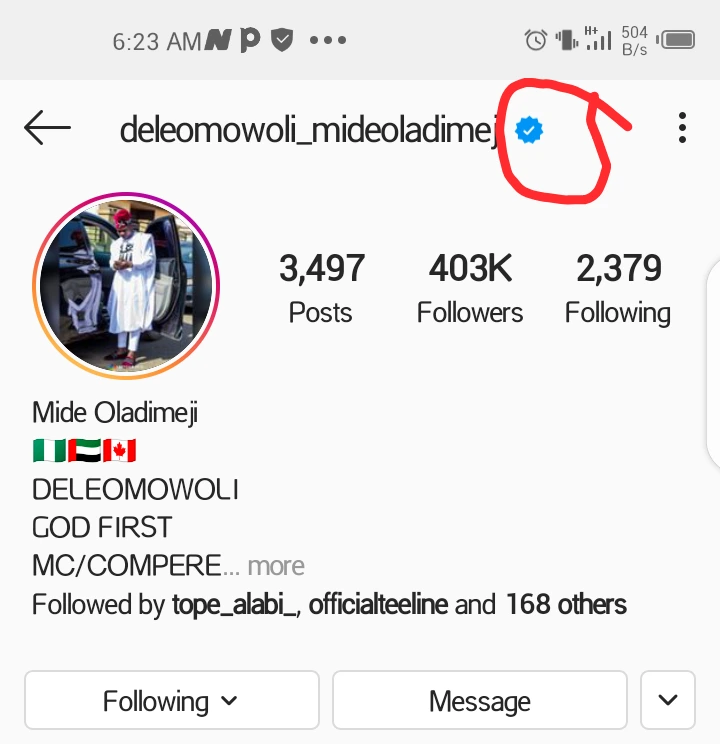 Dele in his post wrote;
Olorun Ipe ooo 🙆‍♂️🙆‍♂️ See what I woke up with 🤷‍♂️ Sorry, Is that not INSTAGRAM BLUE VERIFIED BADGE 🏃‍♂️🏃‍♂️🏃‍♂️🏃‍♂️🏃‍♂️🏃‍♂️🏃‍♂️🏃‍♂️🏃‍♂️🏃‍♂️🏃‍♂️🏃‍♂️🏃‍♂️🏃‍♂️🏃‍♂️🏃‍♂️💃🏻💃🏻💃🏻💃🏻. Glory be to God almighty 🙏🏻😇🙌🏻 SON of a prophet with the oil of gladness @woliagba_ayoajewole Just Got Verified 💃🏻💃🏻💯❤️.
I wanna say a Big Thank You to Everyone for the Love and Support all the way🙏🏻❤️ Most especially to my Father, Boss , Mentor, a man I respect so very much , a man with a large heart @woliagba_ayoajewole I will forever be grateful to you for everything 🙏🏻❤️❤️❤️❤️❤️💯.
Thank you DADDY @woliagba_ayoajewole, Thank you IPM Family, Thank you team Dele Omo Woli Agba, Thank you everyone ❤️❤️❤️🙏🏻🙏🏻🙏🏻🙏🏻.