Lately the two famous Nigerian singers Burna Boy and Wizkid, their video surfaced on the internet where both of them were spotted chilling together. It is no news that Wizkid haven't been in Nigeria for a long period of time ever since the Corona virus of a thing began to ravage around the world.
Well it is not surprising seeing both Wizkid and Burnaboy together in UK when they have means to fly around the world as they like. Meanwhile both of them were high on live with their guys spreading some vibes.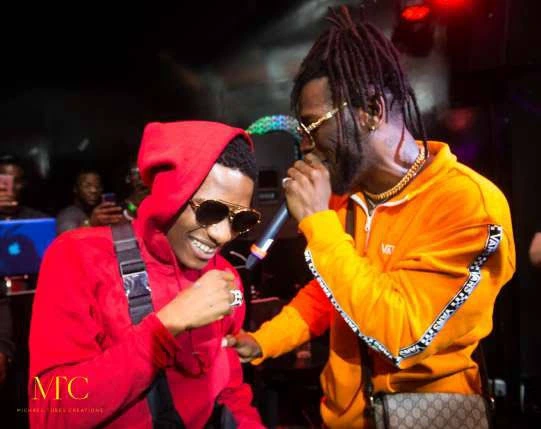 Seeing this two together is something precious despite some of their fan base used to do comparison of both artists and also dragging one another on the micro blogging social network, Twitter.
From the video shared on the internet, it looks like Wizkid is already high at the moment of the capture which makes a commenter to react saying why does he looks like that. From his facial expressions, one can tell that Wizkid's eyes is already looking blurry in the video.