Love they say knows no race, tribe, religion, class or colour. This is the case of a Scottish lady and a Nigerian man from Edo state, who have both found love in an usual way.
According to a Twitter user, Royal Ussy, the lovebirds met on popular social media platform, Facebook, and their love have seemingly grown in leaps and bounds, which made the lady from Scotland took a trip down to West Africa and has refused to go back to the United Kingdom after several months.
Ussy revealed that the Nigerian man is still an undergraduate in the University of Benin, and wondered how the young man managed to pull this through.
"He is a 4th year student in the university of Benin , they met on Facebook, and she comes down from Scotland to visit him, this is 6 months counting, she has refused to go back and now adapting to Benin life style…  "In your view what do you think!!
Is this Love or love portion?" Ussy wrote on his Twitter page.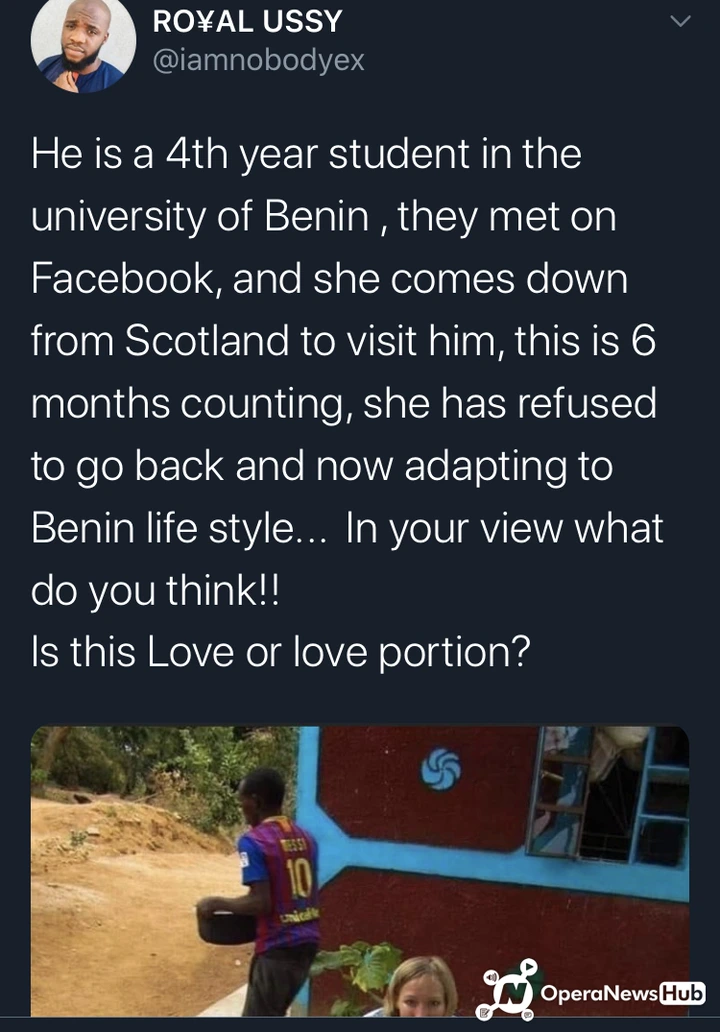 Many commenters feel the Benin might have used black magic on the lady: some blamed it on true love.
Here are some reactions: