If you show strong determination to not change your stance or view on a matter, in spite of good arguments, then it is safe to say that you are stubborn. But what is the price for stubbornness? A Chinese landlady learnt that in the most surprising way.
A Chinese house owner, identified by her surname Liang, has herself to blame for refusing to sell her property the the government.
For 10 years, the Chinese government pleaded with Liang to sell her house to them and move to another location, but she remained adamant. Now, the city has constructed a highway bridge around the 'tiny' house.
Video footage and pictures which appeared online earlier today shows the house tightly squeezed between two wings of the newly commissioned Haizhuyong Bridge in the metropolis of Guangzhou in Guangdong province.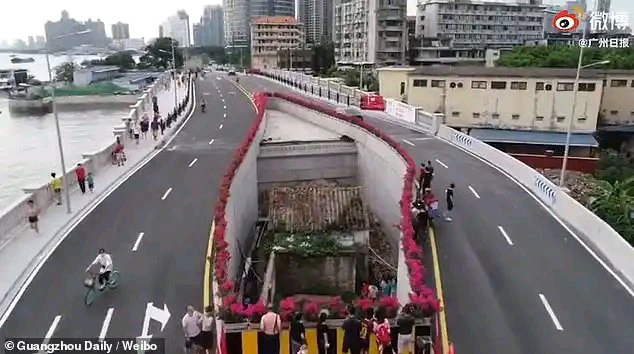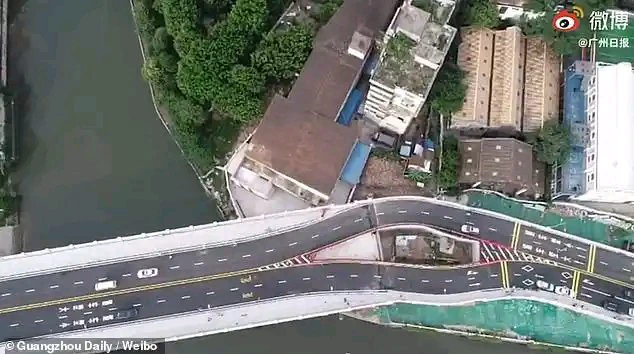 If the owner had agreed to a compensation, the one-storey building would have been demolished to pave way for the four-lane traffic link.
According to reports, Liang refused to move because the government did not offer her a replacement apartment in her preferred location. Rumours have it that she demanded four flats, whereas the government was willing to provide two flats.
As far back as 2010, houses sitting on Huandao Road were earmarked for demolition for the bridge, but out of a total of 47 households and seven firms, Liang is the only person remaining.
Ms Liang knows that her actions/inactions will come with consequences, therefore she is prepared to deal with them, and is not bothered about what people say or think of her.
"You think this environment is poor, but I feel it's quiet, liberating, pleasant and comfortable," she claimed.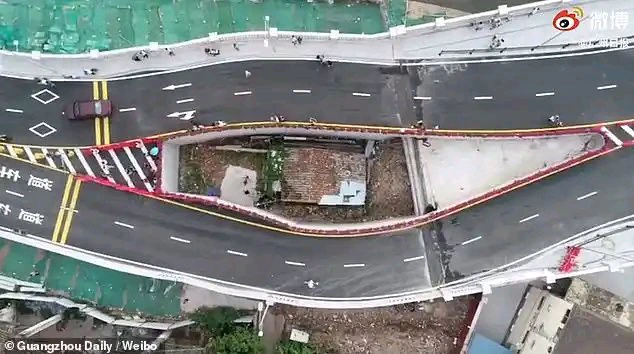 According to an interview granted to Pear Video, Ms Liang claimed that she did not agree to move because the government offered her accommodation next to a mortuary.
The pictures and videos of the house sandwiched between two wings of the newly constructed bridge has sparked an internet sensation in China since it appeared online, and the government of Haizhu district said on Thursday that even though the engineers studied the building and carried out all relevant safety measures before the bridge was constructed, they will continue to communicate with Ms Liang to reach an agreement.