BREAKING: Tragedy in Oba Adeleke's Palace,as Angry Youths Kill Three And Chase The Monarch Out of the palace.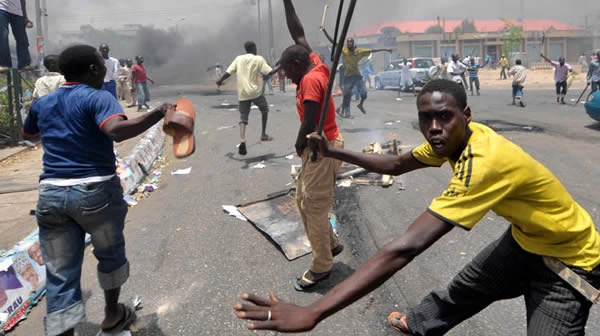 Oba Bobade Adeleke of Onire of Ire, of Oye Local government Area of Ekiti State, has invited Security Officers to stop youths from participating in the Ogun festival because of Covid-19 pandemic, this led to the youths destroying properties at the monarch's Palace.It was gathered that the monarch had issued a letter earlier, stating that the 2020 Ogun festival won't be celebrated in the town to prevent the spread of Covid-19 in the country.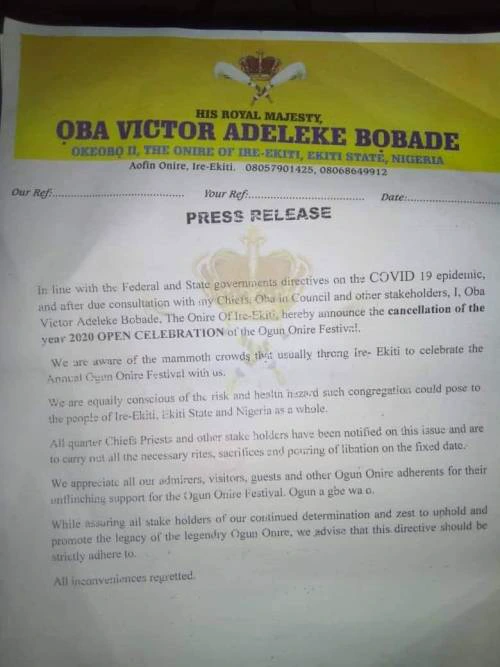 However, this didn't go inline with what the youths wanted, and immediately they organized themselves and stormed the palace chasing out the monarch.
It was reported that during the clash, about three persons were killed while several others sustained various degrees of injuries.
Also, the irate youths set the monarch's vehicle on fire during the unfortunate incident.