Bobrisky Vows "My Birthday Will Be Like Cubana's Mother's Burial And It Will Be Outside The Country"
Popular cross-dresser, Bobrisky in a post he made recently on Instagram, has vowed that his 30th birthday party would be like the burial ceremony of Obi Cubana's mother, but the difference is that it will be outside the country.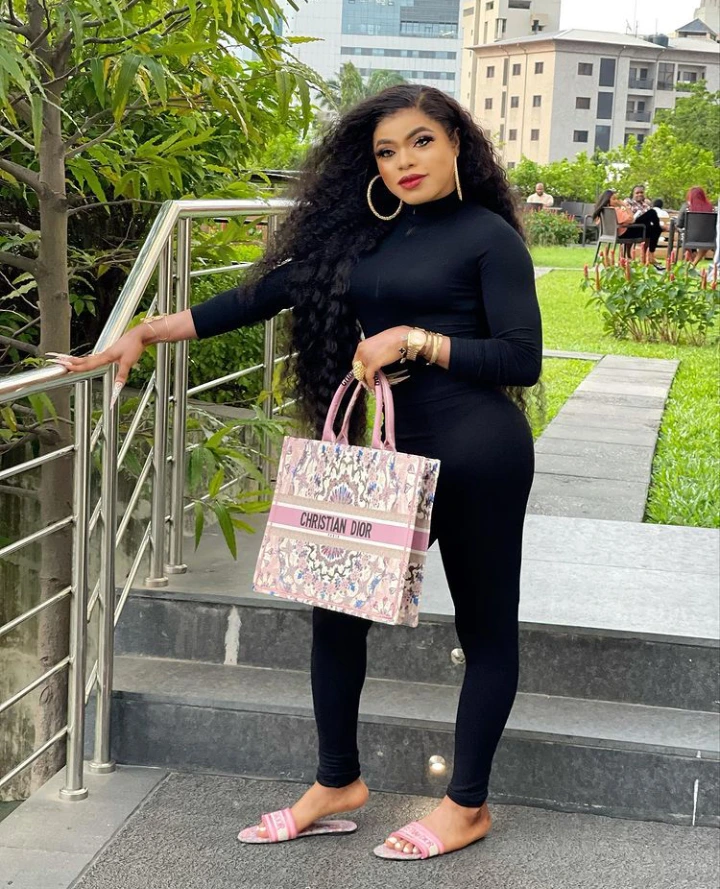 The socialite disclosed this via his official Instagram page with almost 4 million active followers where he informed the public that his birthday ceremony will be synonymous to what took place at Oba, Anambra, during the burial ceremony of Mrs Ezinne Uche Iyiegbu, Obi Cubana's mother. In the post, Bobrisky asked his friends if they are getting their Visas ready for his 30th birthday party, which he promised to be massive and outstanding. He further stated that he wants to show people how to throw a multimillion naira party. Speaking further, Bobrisky said that he won't be revealing the country that the party would take place, so that haters won't lay an ambush for him. He added that his own 'Oba' would be outside Nigeria, come 31st of August 2021.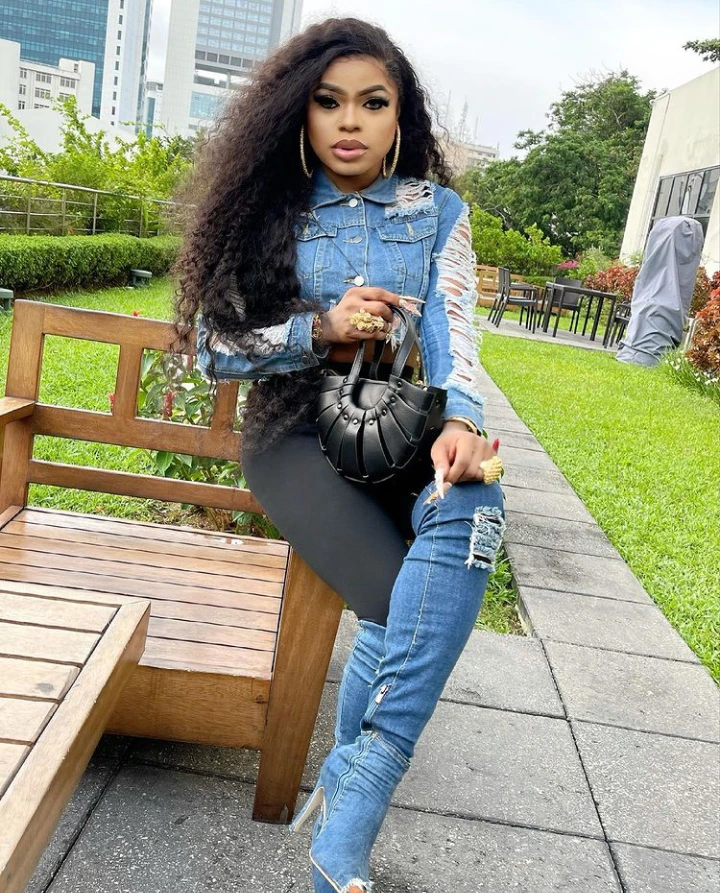 Bobrisky has kept on reminding social media users about this birthday celebration of his while promising that he is going to shake the town. Recall that the cross-dresser has continually affirmed that a lucky fan of his will be going home with a Mercedes Benz car worth 10 million Naira as a present from him to his well-wishers. Also, in a follow-up post, Bobrisky posted two gigantic cakes and urged his fans to make a choice among the two, he revealed that their choice will serve as a guide to the type of cake he will order on his birthday, and no doubt they are really massive.
See the post below;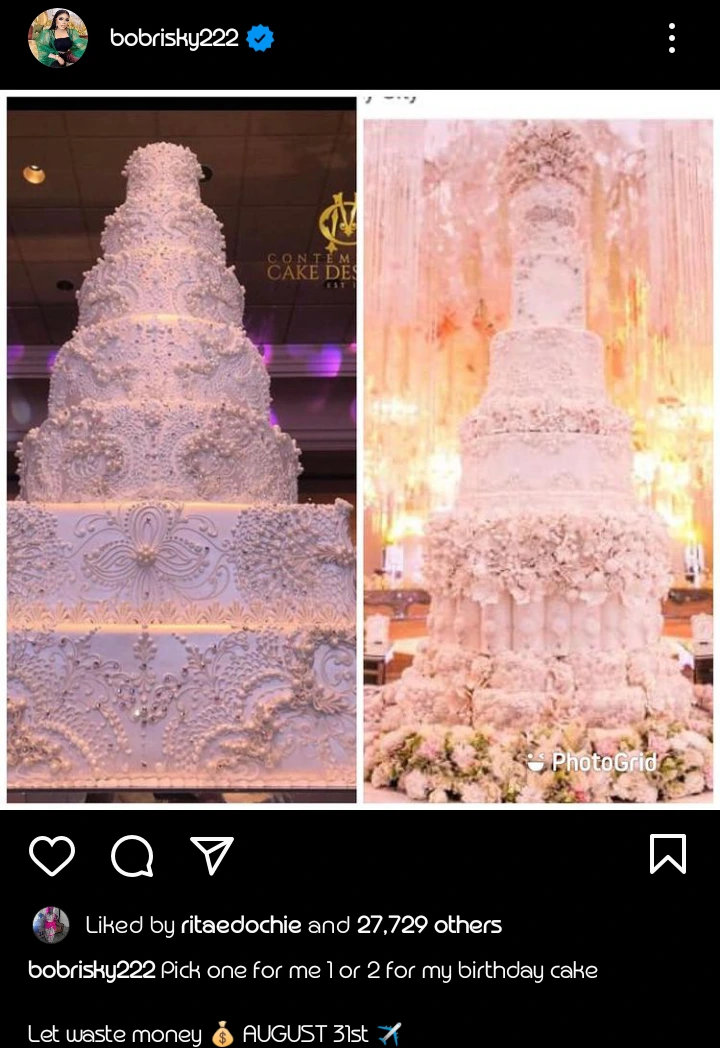 Now, Bobrisky is planning to emulate the footsteps of Obi Cubana as he claims that his birthday party will be like that of his mother's burial. The question remains, does Bobrisky have the capability of hosting a superb birthday party that will outshine or look similar to what happened at Oba? Only time will tell. Recently, Bobrisky and his friends were seen in a birthday party spraying money on the celebrant.
Here's the post he made concerning his birthday: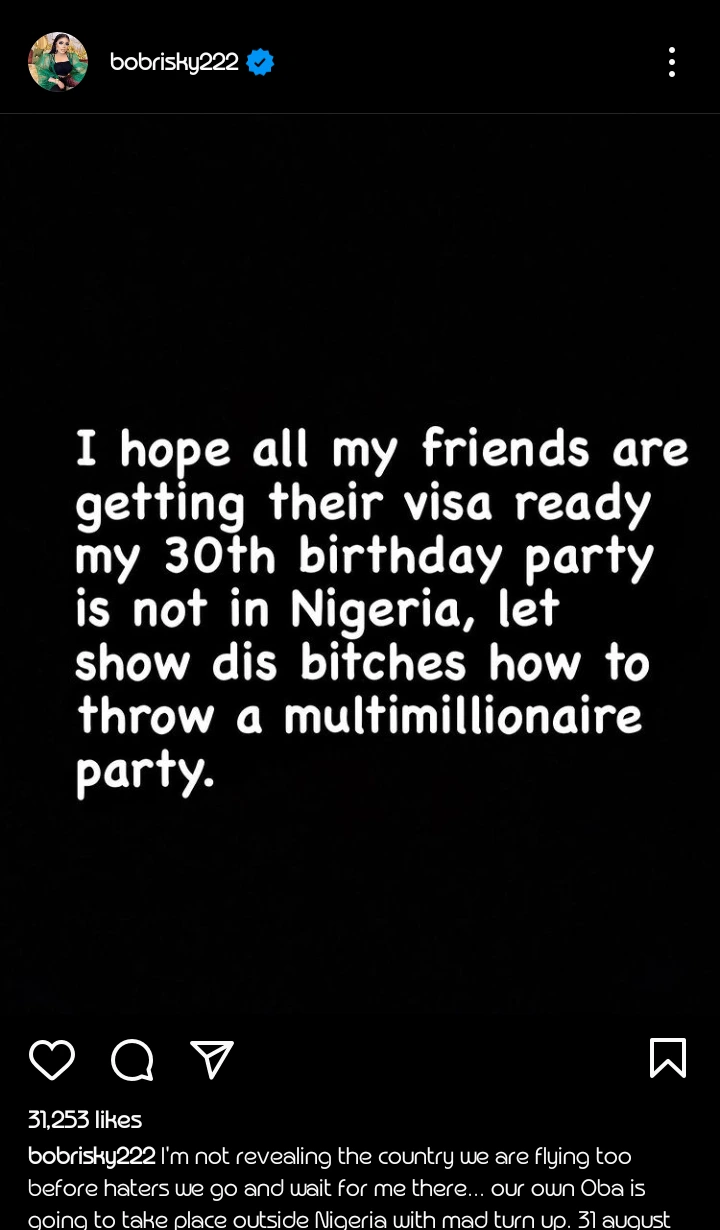 What do you think about this statement of Bobrisky? Do you think Bobrisky has such financial power to compete with Obi Cubana?