Bill Gate send A Message To All Students As A Result Of The Covid-19 Pandemic
Bill Gate Drops A Message To All Students As A Result Of The Covid-19 Pandemic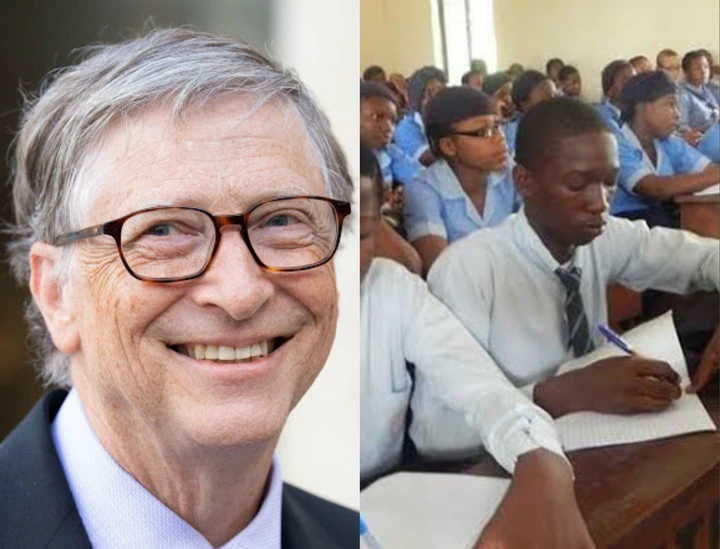 The American business magnate who is known to be one of the richest men on the planet have dropped a message to all students as a result of the Coronavirus pandemic.
The software developer, philanthropist and investor have made a solution in concern for students around the world to continue their education due to the pandemic, take a look at the message below.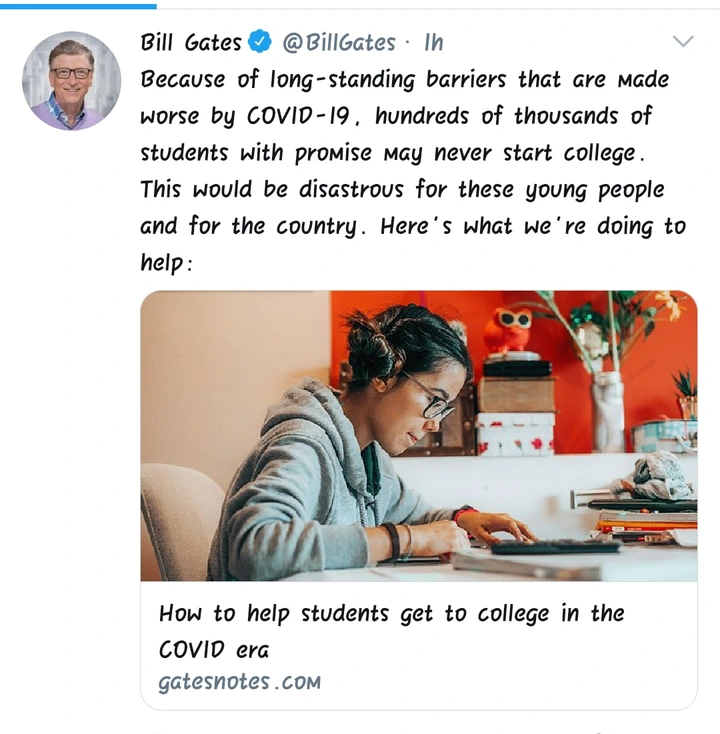 Bill Gate has dropped a reasonable solution though many conspiracy theories have surrounded the 64-years-old billionaire that he was part of the cause of the Covid-19 crisis.
The man whose net worth is about 113.6 billion USD is known to be among one of the most brilliant minds in America and many look forward to how his new introduced solution for students learning will play out.