BBN:'I will still need my distance, may be in the future, I can care about you' – Laycon tells Erica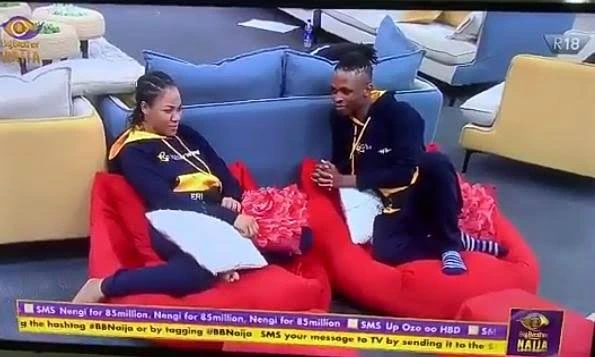 So last night in the big brother house, Erica went to have a small talk with Laycon after falling out with Kiddwaya.
She told Laycon that she feels he hates her. Laycon gave her this reply: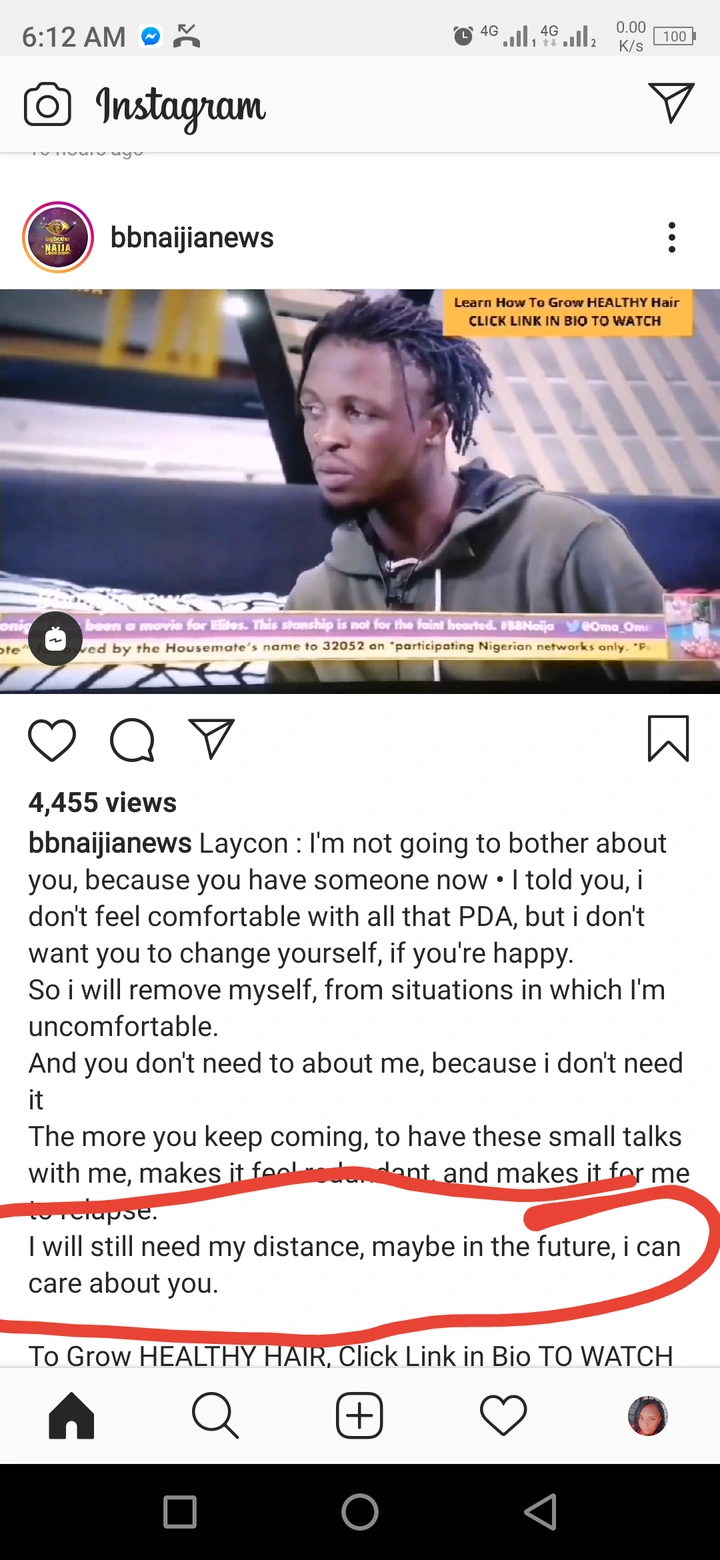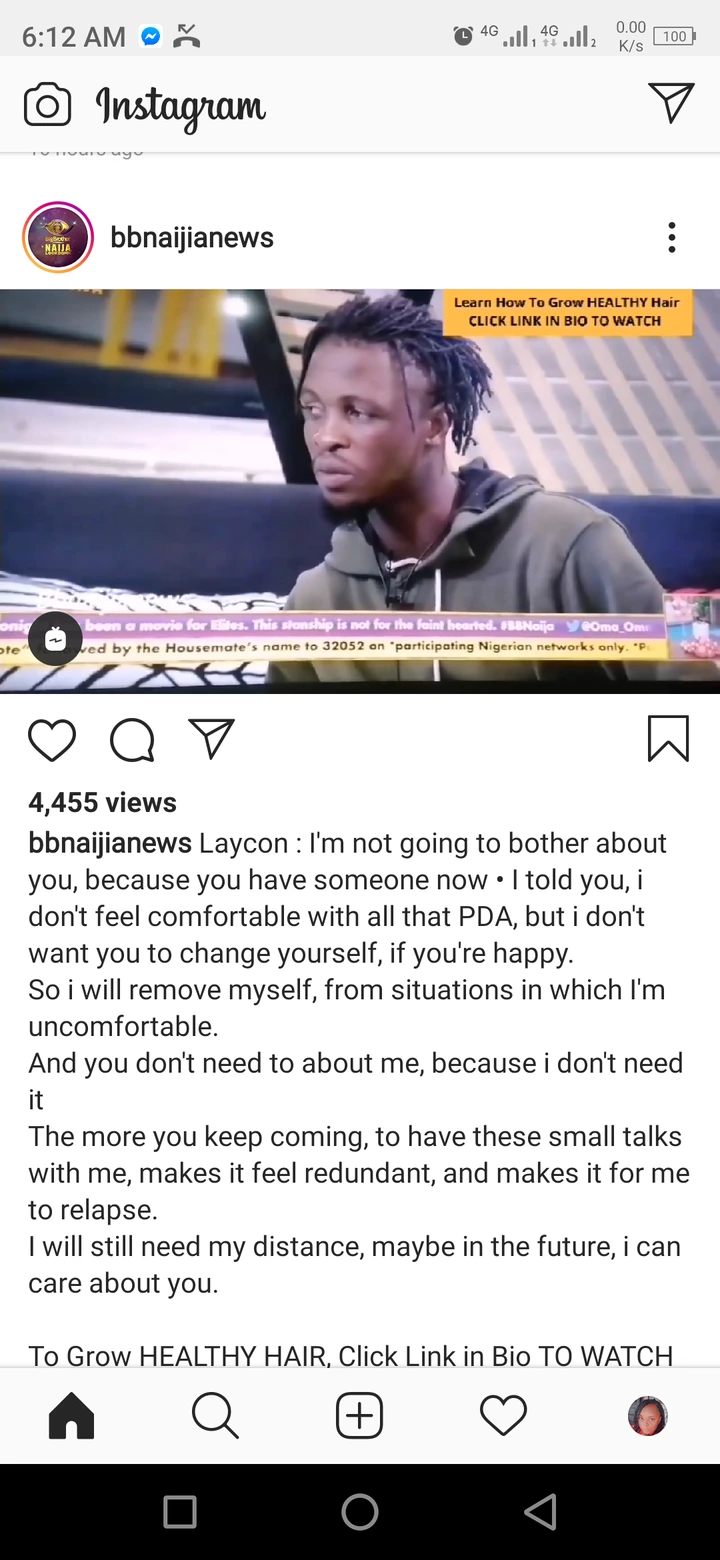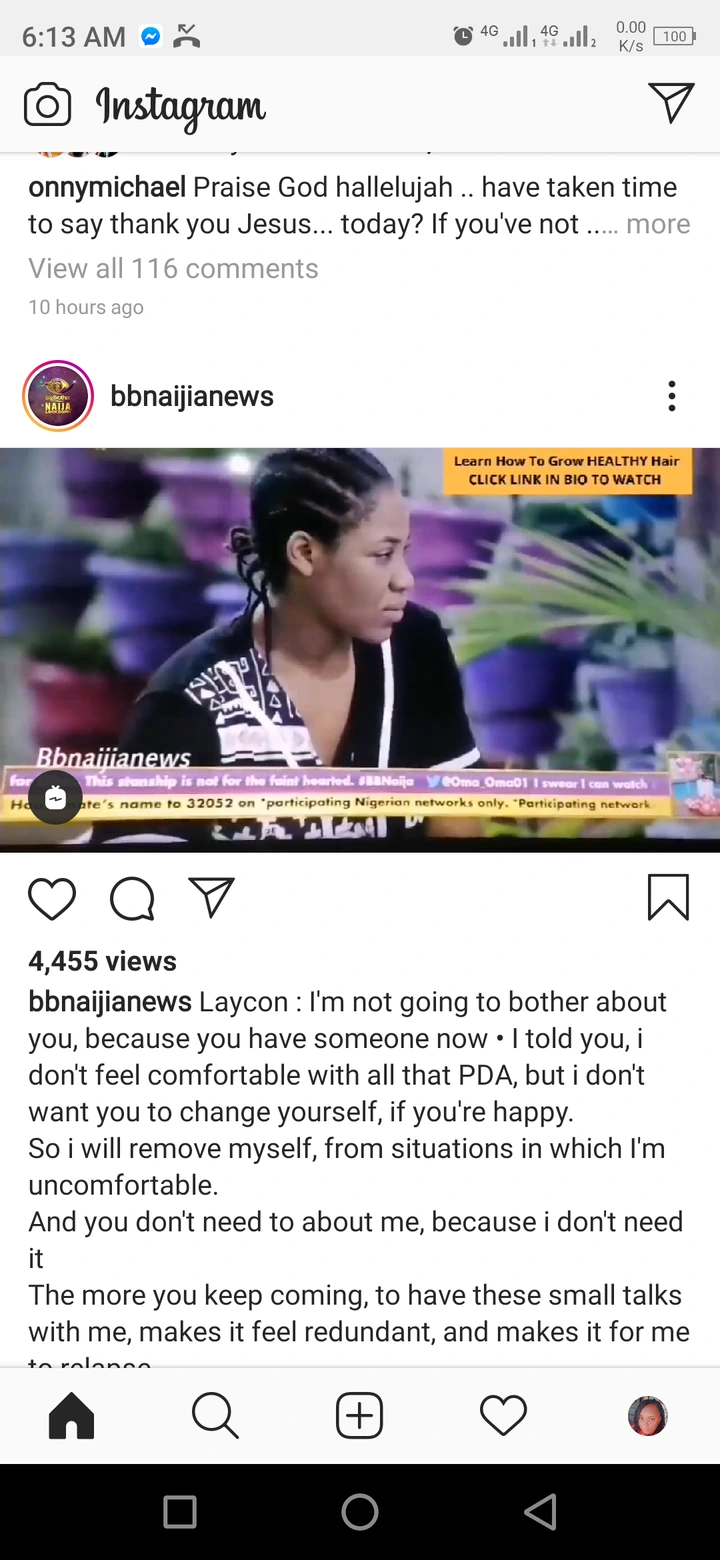 Laycon: " I remember telling that me seeing those things, even before it got to this level, how I felt about it, but I would not tell you to stop if you like it"
Erica: "I will have to talk to him about it"
Laycon: " There is no need for that. But you need to remove that fact that I hate you, cos I don't, I care about you so much.
May be am not showing it any more because I don't have to, because you are with someone who is supposed to do that a 100%. You think I want you to leave? I was mad at you, mad at myself, mad at him, because you got two strikes but I could not come talk to you.
If I was close to you believe me, that would not happen. You are not here for me or anyone, so don't let any body's action put you I a situation you would not be able to control.
The more you keep coming to have this small talks with me, makes it feel redundant and makes if for me to relapse. I will still need my distance may be in the future, I can care about you"
See screenshot for fans comments: