Gaining more grounds and trends on social media is Laycon, the housemate who has been tagged 'emotional, biased' and many other names because of his relationship gift with Erica.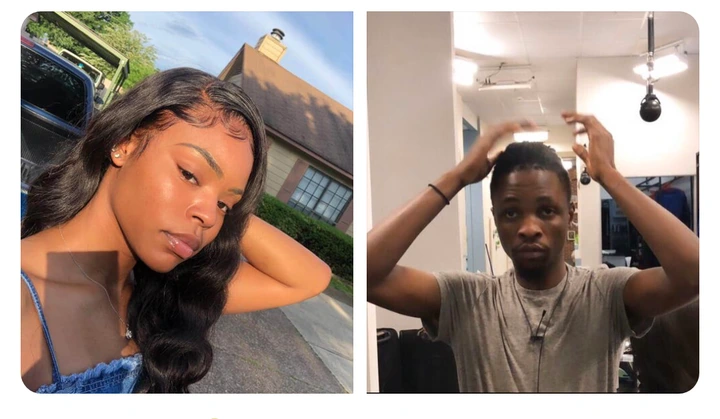 The Big Brother Naija show has opened up more doors for Laycon, a Nigerian musician who before now had very few fan base, Laycon has received many recommendations from many celebrities for his conduct in the big brother Naija house.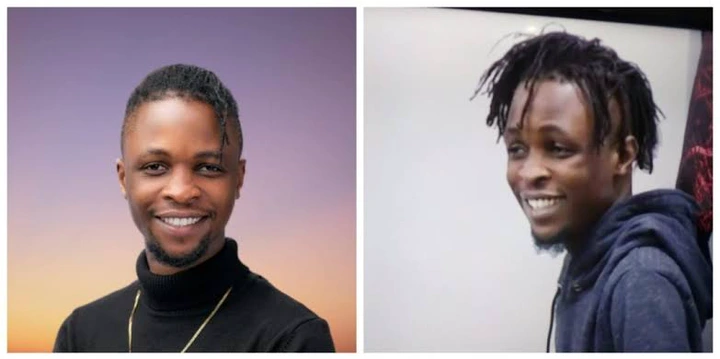 The big brother Naija house has brought about a major increase in his fan base, gained him verification on Instagram and audiomack music streaming app. Laycon has gained so much already while in the house, what awaits him after the show?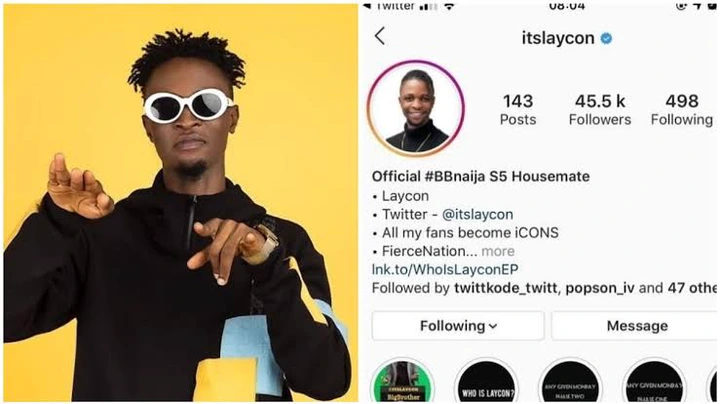 fight is currently going on on Twitter after a lady merged had picture with that of Laycon and called him (Laycon) her husband. Her post with the #BBNaija hashtag got many reactions, especially from fellow ladies who are also fans of Laycon ( or should I say, who are crushing on Laycon).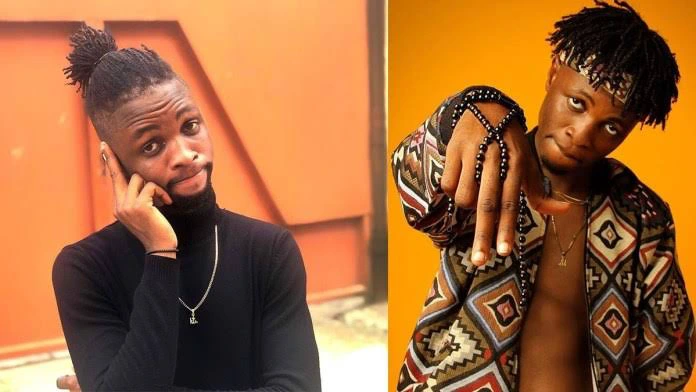 The ladies came at her, stated that the poster was number 10 and many other things. Laycon has become a major trend on Twitter as fans fight for him, although they may be joking about their fights, it just gives Laycon even more popularity.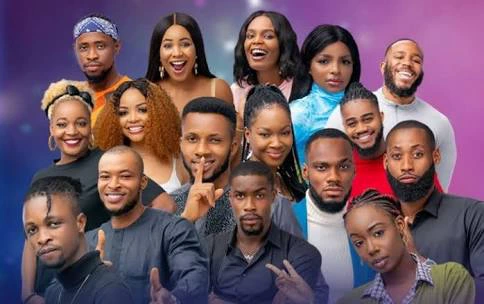 Here are some screenshots of the fight on Twitter;
Here is the tweet from the trend starter, the lady that sparked the drag on Twitter few minutes ago;
Here are the reactions from other Laycon female fans, who either have crush on him or are just jealous of this lady;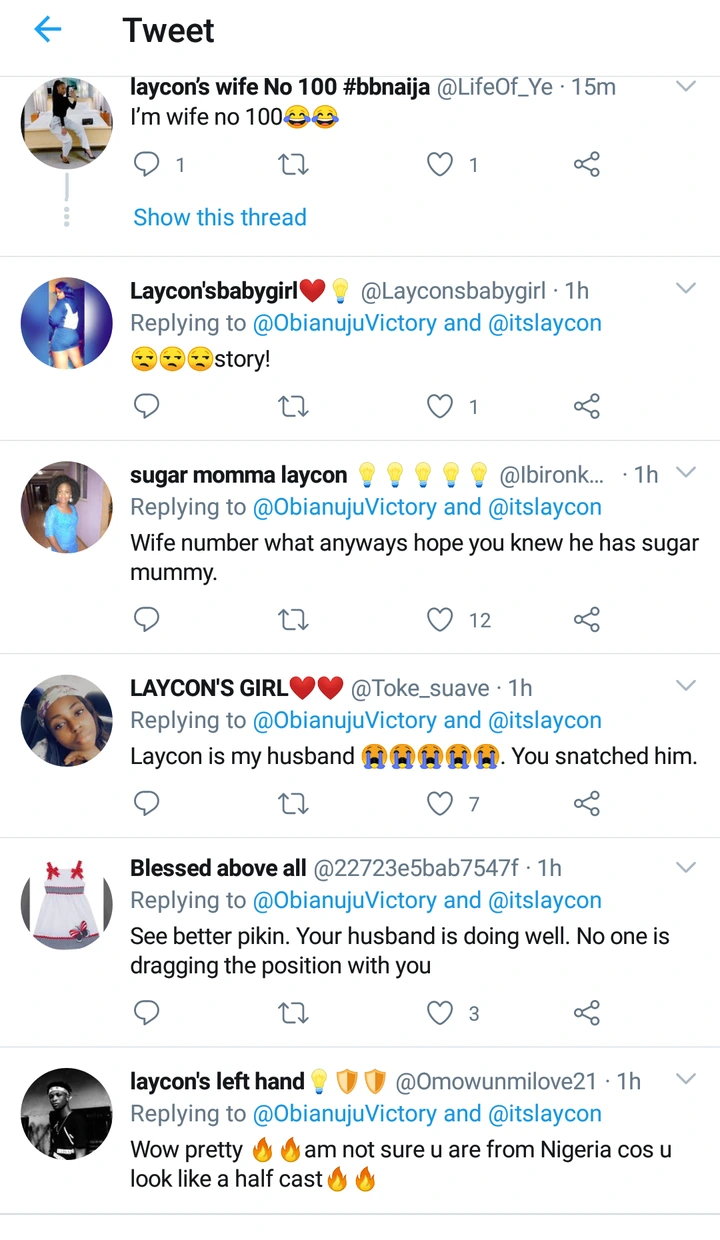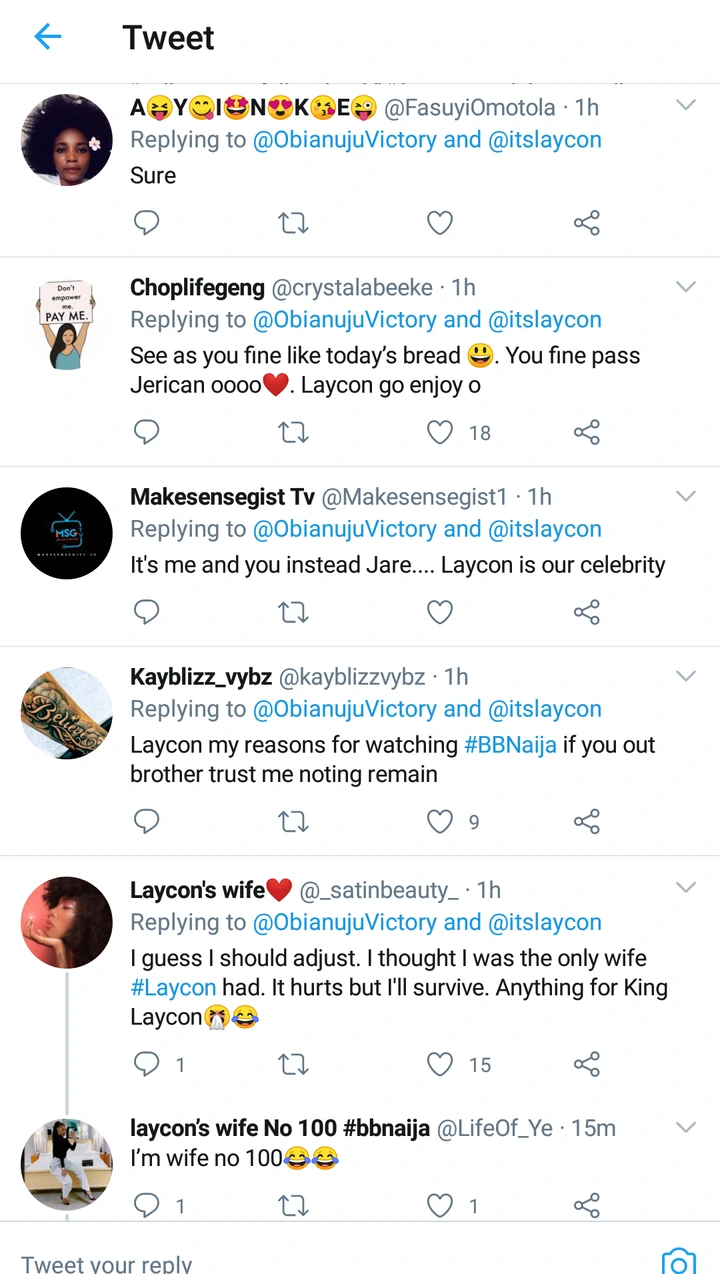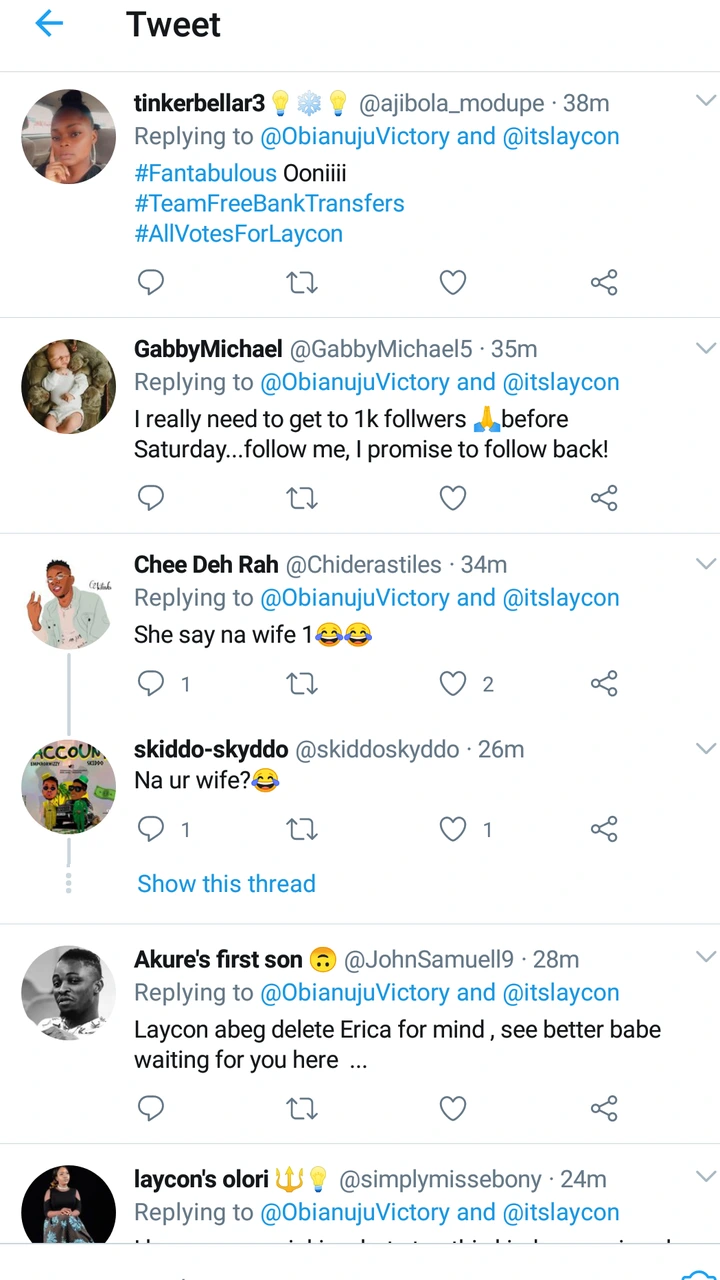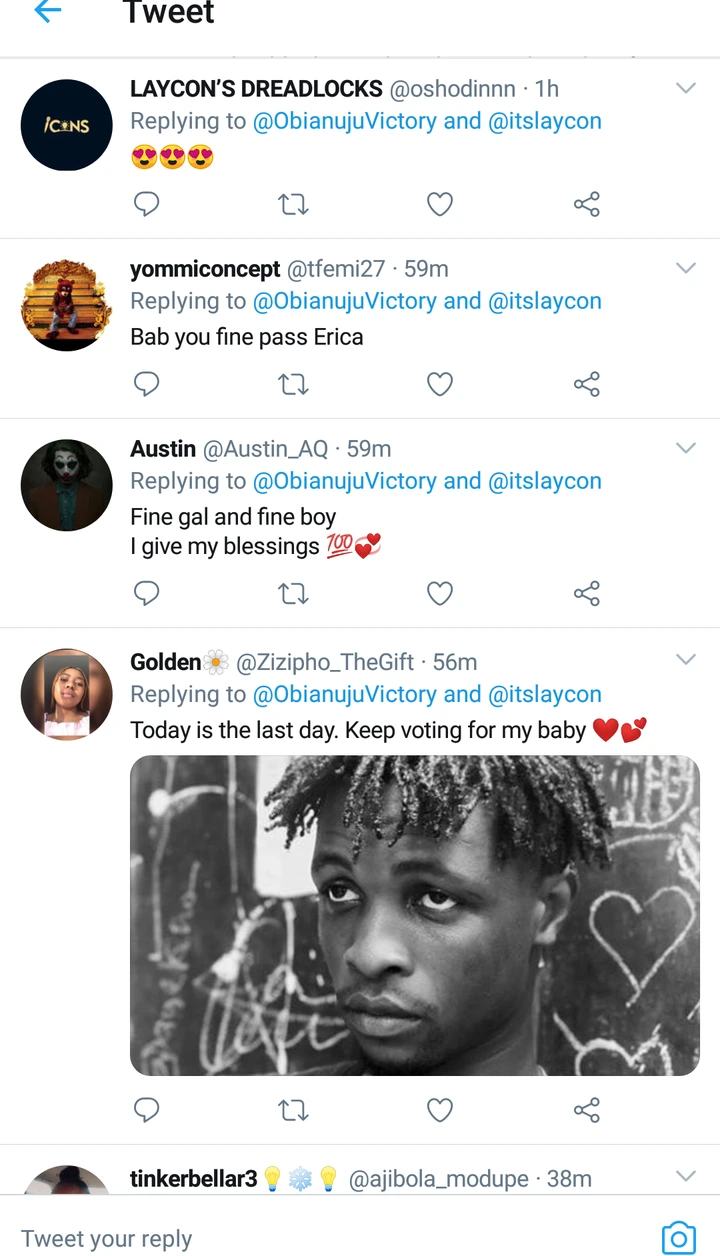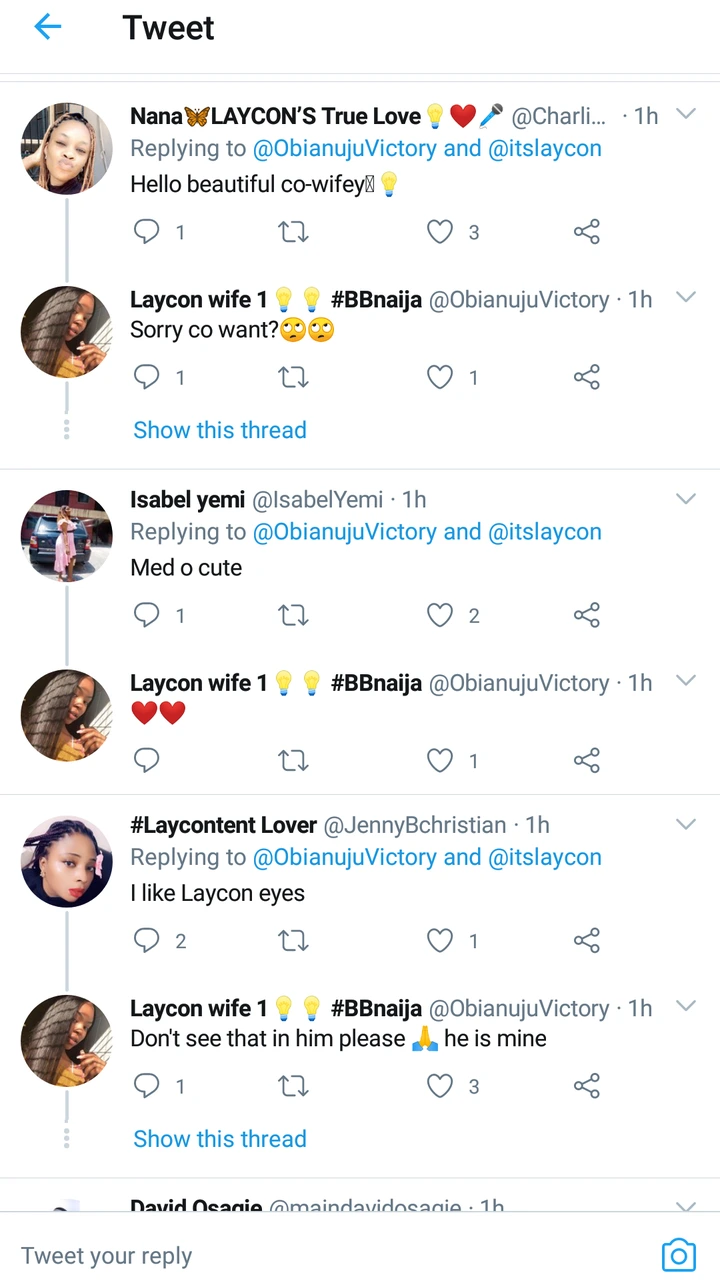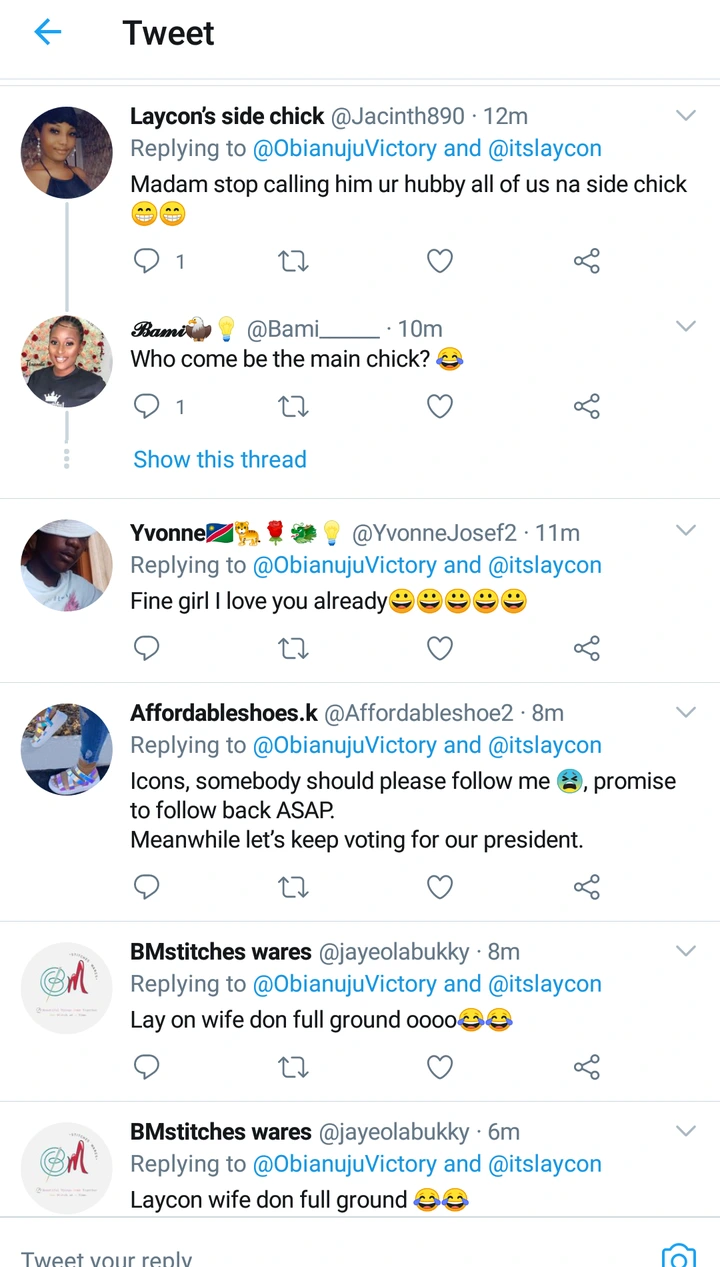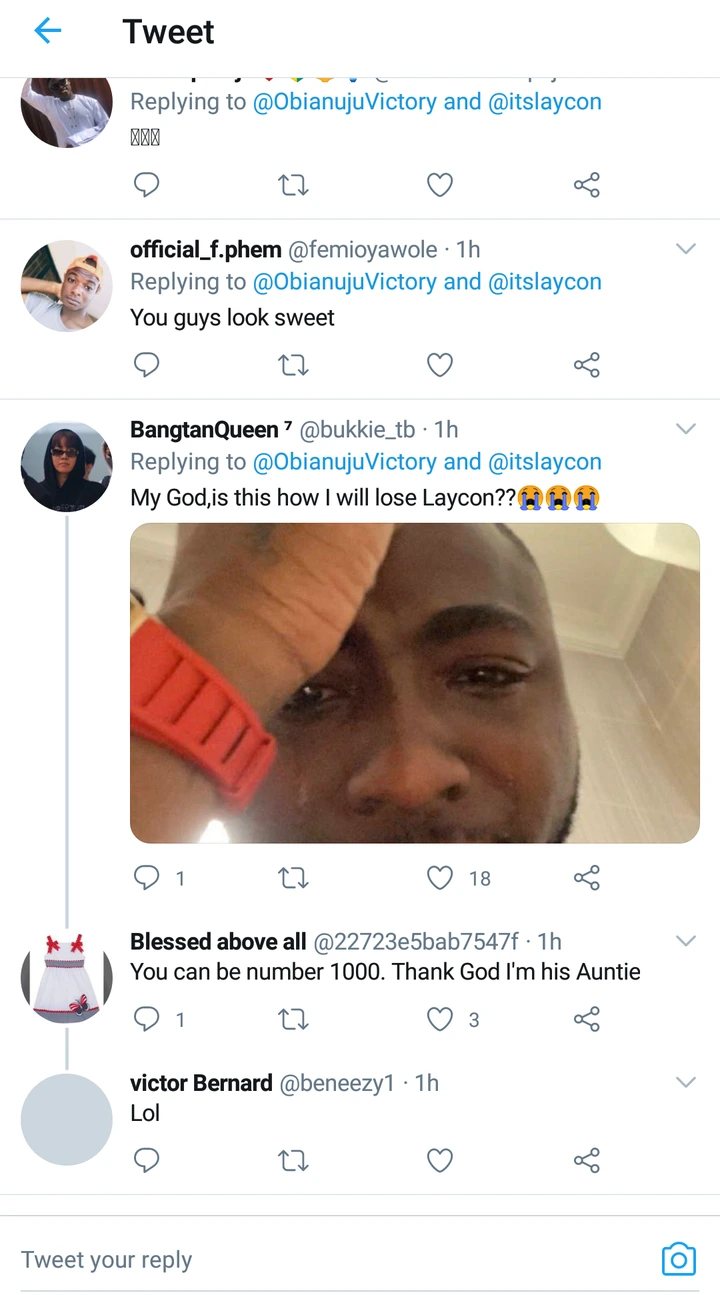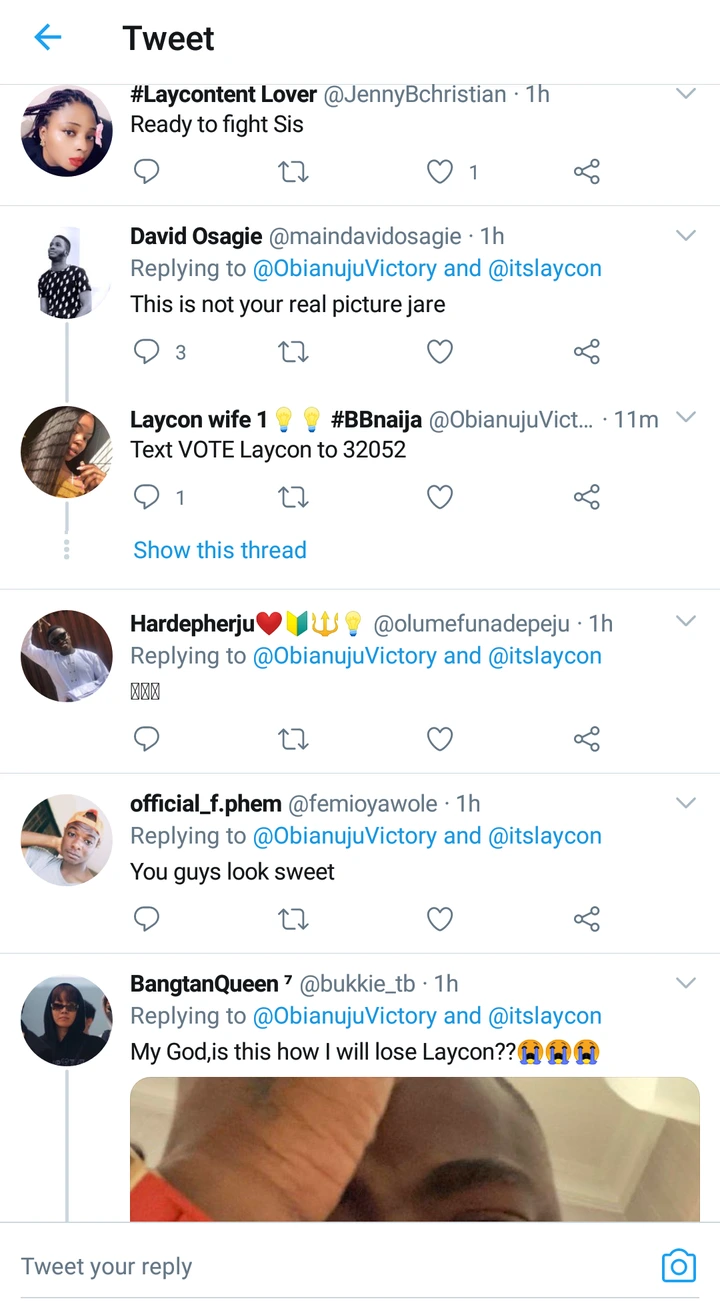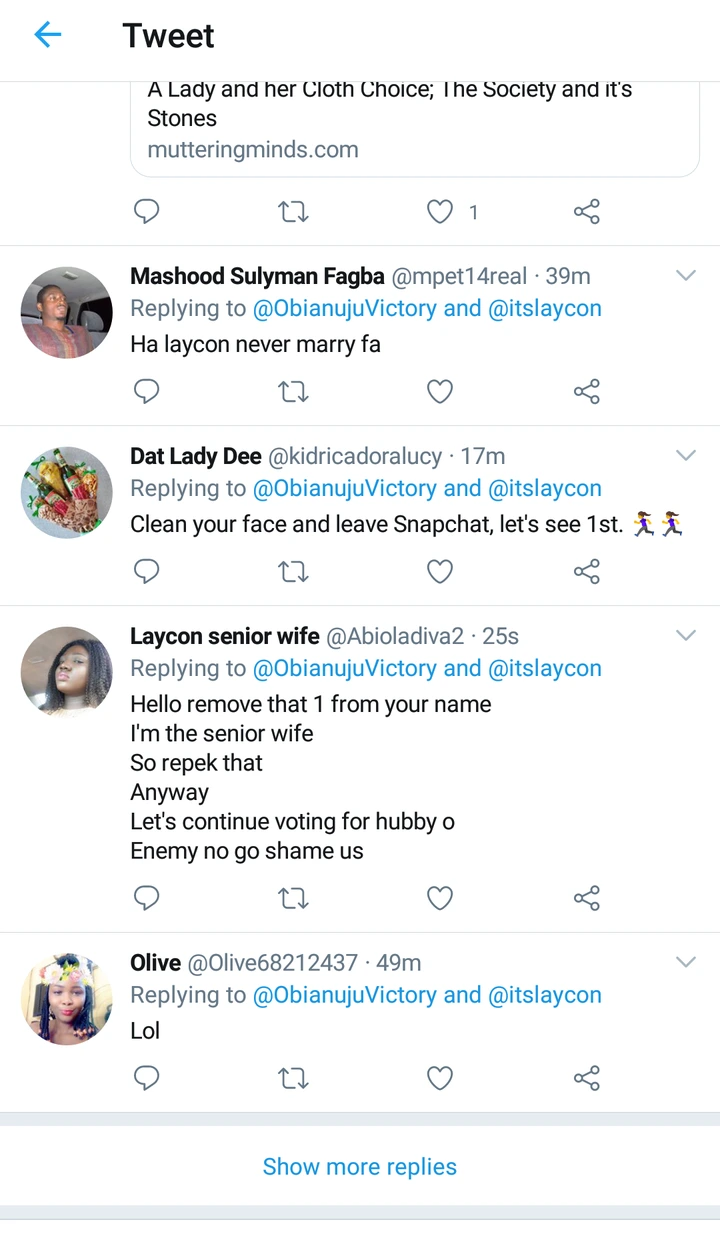 Laycon has since his issue with Erica over her choice of relationship with him having a growing fan base, celebrities and others strongly support him and send in their views for him.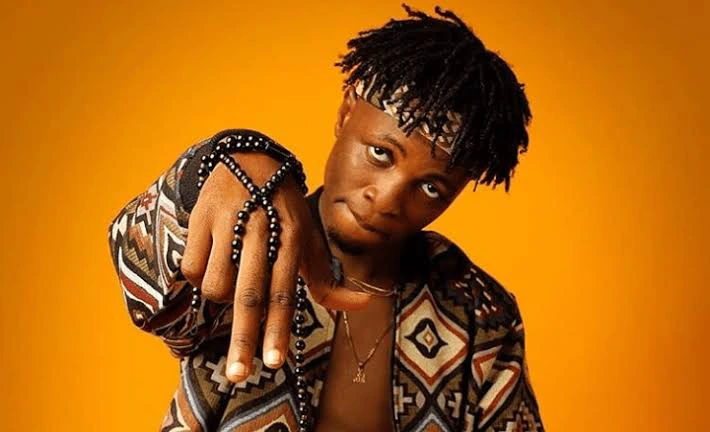 It was after his issues with Erica that he gained a hundred thousand followers on Twitter and now,his followers keep increasing.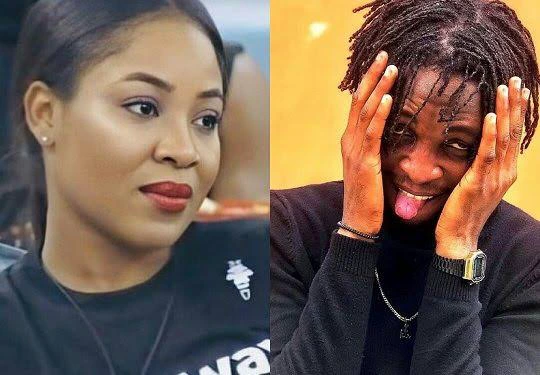 Laycon has been winning tasks also, his team have won many tasks given to them but Laycon had not gotten the chance to head the house, nor even once.